'Tis the season to get outside and start taking fantastic photographs!
Whether you're shooting landscapes, weddings, portraits, or just exploring the city through your lens, making sure your camera bag is "camera ready" is vital to snapping the shots you want. Nothing is worse than missing that perfect picture because you were under-prepared.
Curious what you need in your camera bag? Here are 10 photography essentials to guarantee a successful shoot.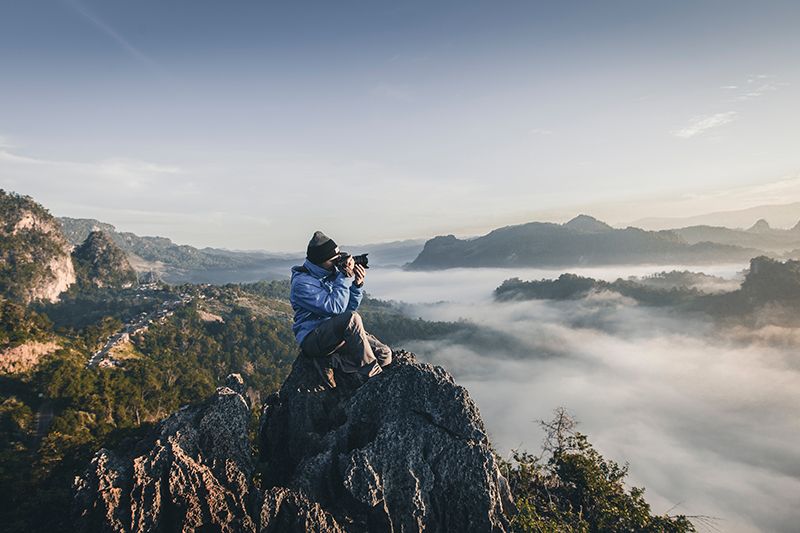 ---
1. Camera
This seems like a no-brainer, but ensuring your camera is photo-ready is one of the most easily overlooked tasks when prepping your camera bag. Before you launch into photography season it's a good idea to give this core tool the once-over.
You can do this by checking the sensor for dust (many cameras have an auto-clean mode), charging the batteries to full, wiping down lenses with lens-safe wipes, and clearing any old images you no longer need from the memory.
Of course, if you're new to photography and don't have a camera yet, a basic digital camera will get you started.
While you're at it, why not keep a backup camera handy? Grab your GoPro or even your smartphone and make sure the battery is charged. That way you'll have a backup should anything go wrong with your primary device.
Pro-tip: If you're taking pictures with your smartphone, easily send them for print directly from your phone using the Photolab app!
---
2. Lenses
Standard lens – 50mm / f1.8: This is basically the workhorse lens of many a photographer, and will have you shooting stunning images in no time. It creates clear, crisp images and is fantastic for indoor or lower-light photography. Ultimately it produces great images that appear more natural.
Telephoto lens: Think of this lens as a portrait lens. This will give you a lot of distance and a very shallow depth of field, bringing incredible focus to your subject. It's great for weddings, wildlife, or sporting events.
Macro lens: Want massive up-close-and-personal detail on flowers, insects, plants, or other subjects? This is the lens for you.
---
3. Extra Battery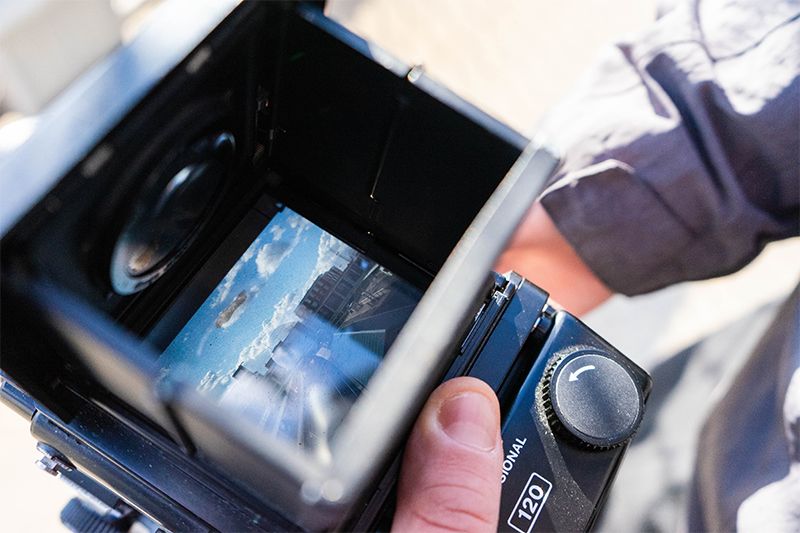 Aside from the necessary task of taking photos, a lot of things can drain your camera battery.
For example, if you use the LCD screen a lot to preview your shots, press the shutter button incessantly, turn the camera on and off quite often, or use functions like Bluetooth, Wi-Fi, or GPS, your camera battery may fall dead more quickly. Shooting video can also drain your battery. It's not that you shouldn't use these functions — they're great tools within your photography arsenal! Unfortunately, they are also a drain on your power source.
Keep an extra charged battery on hand and ensure you don't end up powerless when the right shot presents itself.
---
4. Polarizing Filters
If you find some of your photos look bland in post, polarizing filters are fantastic, especially for landscape and portrait photographers. When shooting outside, sunlight can be scattered, causing your final images to not look as vibrant as they did when you took them. These special filters help amplify colours and saturate light, while cutting glare and reflections in water and glass, even in hazy conditions.
They take up almost no room at all and easily attach to the lens of your camera. Investing in a couple can really take your photography to the next level!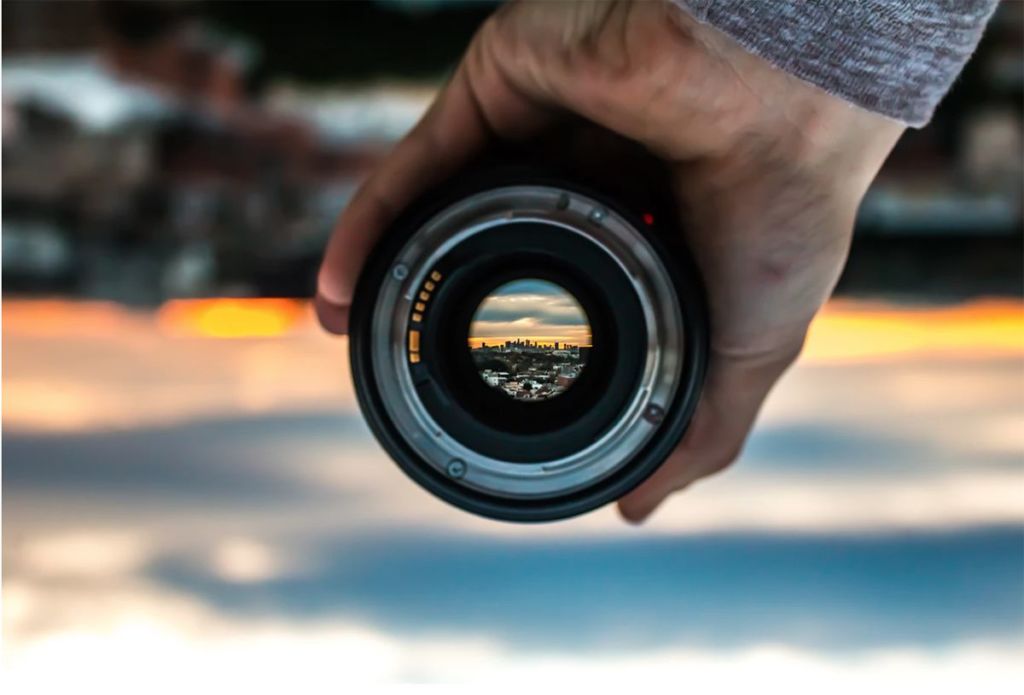 ---
5. Microfiber Cleaning Cloth and Digi Blower
A microfiber cloth and digi blower are two of the most understated — and useful — items in your camera bag!
Breathing on lenses can damage them with bacteria and moisture, while wiping them with any old towel can cause scratches that ruin photos. Using the proper camera cleaning supplies will ensure your camera works at optimal levels for as long as possible.
A microfiber cloth keeps on-the-go maintenance scratch-free and easy-breezy, while a digi blower is specifically designed to safely and effectively remove dust and dirt from sensitive digital cameras for safe cleaning of CCD sensors, memory card slots, and lenses.
Plus, if it's large enough, you can use a microfiber cloth as padding to wrap around other accessories to keep them safe and undamaged during transport.
---
6. Spare SD memory cards
There's nothing worse than catching the perfect shot and your camera tells you your memory card is full. Especially if the moment is fleeting.
Sure, you can go into Preview mode and scroll through the blurry or bad images to delete them, but that's time consuming and draining on your battery. Instead, keep a spare SD memory card or two in your bag. They weigh nothing and take up practically no space at all.
---
7. Shot List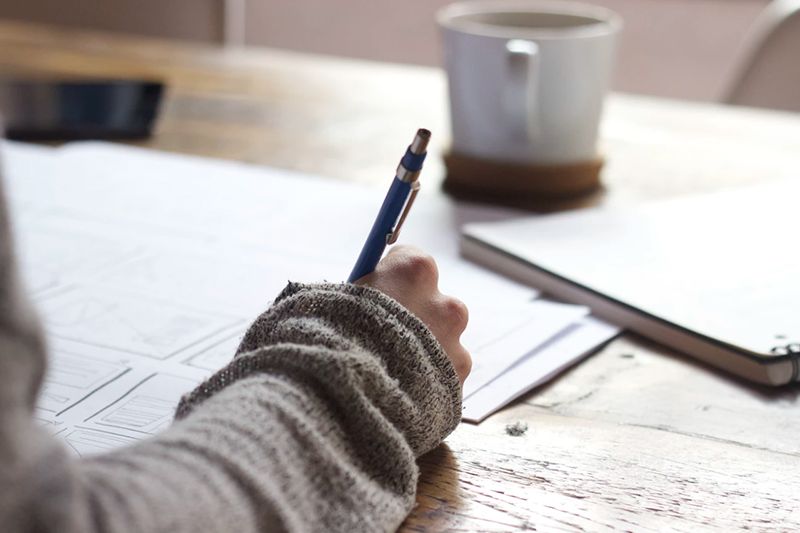 If you aspire to be a professional photographer, getting into good habits from the onset is a must. One of these good habits is developing a shot list.
Have you ever gone to the grocery store with a list of 10 items in your head, only to walk out with seven because you couldn't remember the other three? The same thing happens in photography, only it's worse because you can always go back to the store for the other things when you get home and realize what you missed. You may not be able to catch that same sunrise, gather the wedding party, or remake that perfect soufflé… and the opportunity to snap it will be gone.
Make a list of your must-have shots, and keep it close by. Use it like a checklist. This will help you tell the story you want to tell. Sure it takes a bit of planning, but future you will thank you for it.
---
8. A Way to Take Notes
Simply put: keeping field notes helps you take better shots.
Having your smartphone handy with your favourite note taking app or a classic notebook and a few pens in your camera bag allows you to quickly jot down something that worked well, as well as things that didn't. Perhaps you want to remember a particular camera setting or a specific time the light was just right. Don't just trust your memory — a lot can happen during a shoot, causing you to forget by the time you get around to uploading and editing your images.
Even the best photographers have a chance to learn from their mistakes and keeping detailed notes about how a shoot went — whether you're a professional or hobbyist — can help make your photography better.
---
9. Sense of Adventure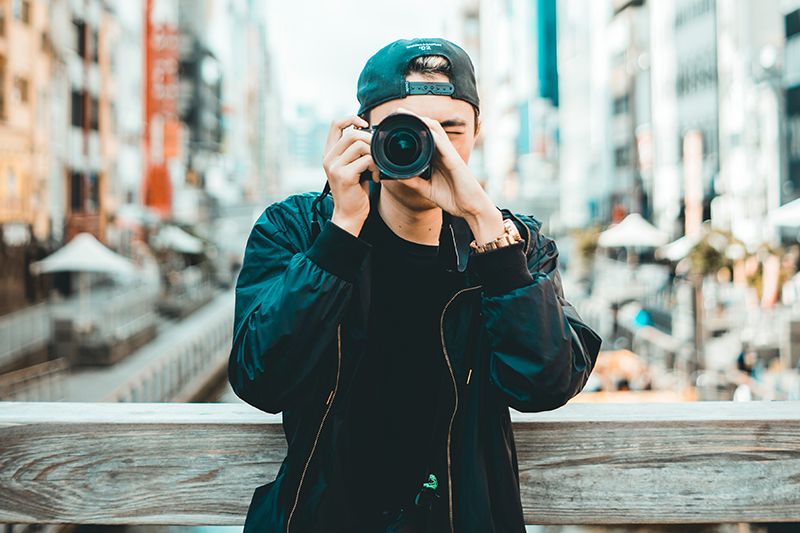 Photography gives us the chance to see the world through a different lens — a different perspective. It gives us the chance to explore our cities, share our travels, and indulge our senses. It also allows us to connect with other humans — whether we're taking pictures of them, or enjoying the shots of others. And that's exciting!
So get out there and take some pictures. It's a big wide world… so don't forget your sense of adventure!
---
10. BONUS Essential: A Tripod!
While a tripod won't typically fit in your camera bag, it is something that can be useful during certain shoots. It's true most new cameras come with built-in stabilizers, but for added value, here are our favourite two reasons to carry a tripod for those special occasions.
1. Stabilizing the shot. This is particularly important in low-light settings or when shooting subjects with loads of detail. When you're shooting in low light, any vibration or movement from the camera can disrupt the light coming into the lens, causing your image to become blurry. A tripod stabilizes the camera and allows the light to enter the lens from the same angle and rate, enhancing your shot quality.
2. Consistency in shot. If you're shooting a series of images that require the same frame (i.e. portrait photography for multiple subjects, food photography for a restaurant, the evolution of a flight of birds, etc…), a tripod ensures the angle never changes; it's fixed, whereas if you're holding the camera, slight variations in height can be magnified in the final product.
---
If you need help or gear for your camera bag this season, we can help! Whether it's a shiny new lens, advice about the best way to light your shoot, or a few a whole new camera kit, we got you. Stop by your local London Drugs and talk to our LDPhoto experts — we'd love to see you!