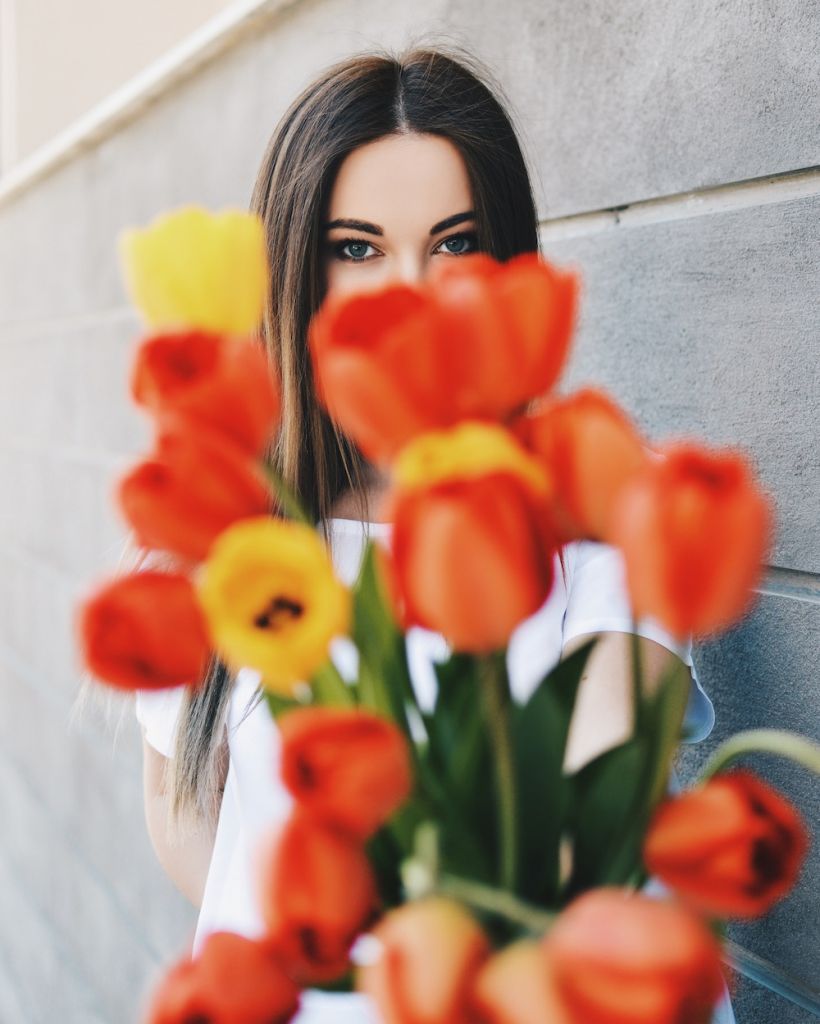 Save the date, beauties! It's time to get ready for our Spring Beauty Gala's at London Drugs. Join us for an afternoon or evening of makeovers, skincare analysis, gifts with purchase, and so much more.* Plus, you'll also receive an exclusive in-store offer!
Speak with a beauty advisor at your local London Drugs cosmetics department for more details, or view below for gala dates and times.
*Event activities vary by location.
Alberta
AIRDRIE, 587-775-0906
Mother's Day Gala
Saturday, May 11, 12-4pm
CALGARY – Beddington Towne Centre, 403-275-1862
Spring Forward with Great Skin
Saturday, May 11, 11am-3pm
CALGARY – Brentwood Town Square, 403-289-4143
Mother's Day Gala
Saturday, May 11, 12-4pm
CALGARY – First Calgary SE, 403-257-6952
Essence of Spring Gala
Saturday, March 16, 12-4pm
CALGARY – Heritage Plaza, 403-253-1064
Mother's Day Makeovers
Saturday, May 11, 12-5pm
CALGARY – London Place West, 403-240-0738
Beauty in Bloom
Saturday, May 11, 12-6pm
CALGARY – London Town Square, 403-291-0009
Celebrate MOM!
Saturday, May 11, 12-4pm
CALGARY – Mount Royal Village, 403-802-0934
Spring Fling Gala
Saturday, May 11, 12-4pm
CALGARY – Sage Hill, 403-571-4987
Mother's Day Gala
Saturday, May 4, 10a-3pm
EDMONTON – London Centre, 780-437-7594
Bring on Spring Cosmetic Event
Thursday, April 18, 12-5pm
EDMONTON – Windermere – 780-430-3985
Spring Beauty Gala
Saturday, March 9, 1-5pm
GRAND PRAIRIE – Gateway Power Centre, 780-539-6832
Pamper Your Mom Event
Saturday, May 11, 2-5pm
LETHBRIDGE – Centre Village Mall, 403-320-7784
Mother's Day Makeovers
Saturday, May 11, 12-5pm
RED DEER – 50th Avenue, 403-347-8143
Spring Fling Gala
Saturday, March 23, 12:30-4:30pm
SHERWOOD PARK – Village Market, 780-467-2551
Spring Fling Gala
Saturday, April 13, 1-5pm
ST. ALBERT CENTRE, 780-458-8002
Spring Forward With Beautiful Skin
Saturday, March 23, 12-4pm
British Columbia
ABBOTSFORD – West Oaks Mall, 604-853-9375
Spring Enchantment Beauty Gala
Saturday, May 11, 12-5pm
BURNABY – Brentwood Town Centre, 604-570-0253
Shiseido Cherry Blossom Event
Friday, April 26 & Saturday, April 27 – 12-6:30pm
Celebrate Beauty Event
Friday, May 10 & Saturday, May 11 – 12-5pm
BURNABY – Marine Way and Byrne, 604-412-4176
Mother's Day Gala
Saturday, May 11, 1-5p
MAPLE RIDGE – Valley Fair Mall, 604-463-0394
Valentine's Day Fragrance Event
Friday, February 8, 5-7pm
SURREY – Cloverdale, 604-575-5885
Spring Fresh Looks Beauty Event
Friday, March 15, 3-7pm
SURREY – Guildford Town Centre, 604-588-8172
For a Special Mother
Saturday, May 11, 12-5pm
VANCOUVER – East Hastings, 604-253-6951
Fresh Face Event
Friday, March 22, 12-5p
BURNABY- 5000 Kingsway Plaza, 604-435-8047
Valentine's Day Beauty Event
Friday, February 8, 12-4pm
VANCOUVER – Wessex – Kingsway, 604-433-1653
Mother's Day Spring Gala
Saturday, May 11, 1-6pm
COURTENAY, 250-703-2394
Spring Into Colour Gala
Saturday, April 13, 1-4pm
DUNCAN VILLAGE, 250-701-6226
Let yourself Bloom this Spring!
Saturday, April 13, 1-4pm
GIBSONS, 604-886-5782
Spring Blooming Beauty
Saturday, May 25, 12-5p
KAMLOOPS – Lansdowne Village Mall, 250-372-0837
Mother's Day Beauty Event
Saturday, May 11, 12-5pm
KELOWNA – West Bank, 250-707-2365
Spring Renewal Gala
Saturday, May 25, 12-4p
NANAIMO – North Town Centre, 250-760-2035
Valentine's Day Make Overs
Saturday, February 9, 11am-4pm
Spring Fling Beauty Event
Saturday, April 27, 11am-4pm
Mother's Day Gala
Saturday, May 11, 11am-3pm
NANAIMO – Port Place Shopping Centre, 250-753-1733
Swing into Spring Gala
Saturday, April 6, 12-5pm
SQUAMISH – Garibaldi Village, 604-898-8865
Mother's Day Gala
Sunday, May 12, 12-5pm
VERNON SQUARE, 250-549-2191
Lise Watier Makeover Event
Saturday, March 30, 11am-4pm
Mother's Day Gala
Friday, May 10, 2:30-5:30pm
VICTORIA – Harris Green Village, 250-381-7866
Mother's Day Makeover Event
Saturday, May 11, 12-5pm
Saskatchewan
REGINA – First Regina East, 306-546-1605
Spring Fling Gala
Tuesday, March 5, 6:30-9:30pm
SASKATOON – Lawson Heights Mall, 306-975-3847
Around the World on Ladies Night
Tuesday, March 26, 6-9pm
Manitoba
WINNIPEG – St. Vital Centre, 204-253-1949
If I Could Turn Back Time Gala
Saturday, May 4, 12:30-5:30pm