If you are looking for a unique custom art installation for your space, our custom Collagewall's are something you will want to see. These easy to create and simple to install Collagewall's add a unique custom design to any wall.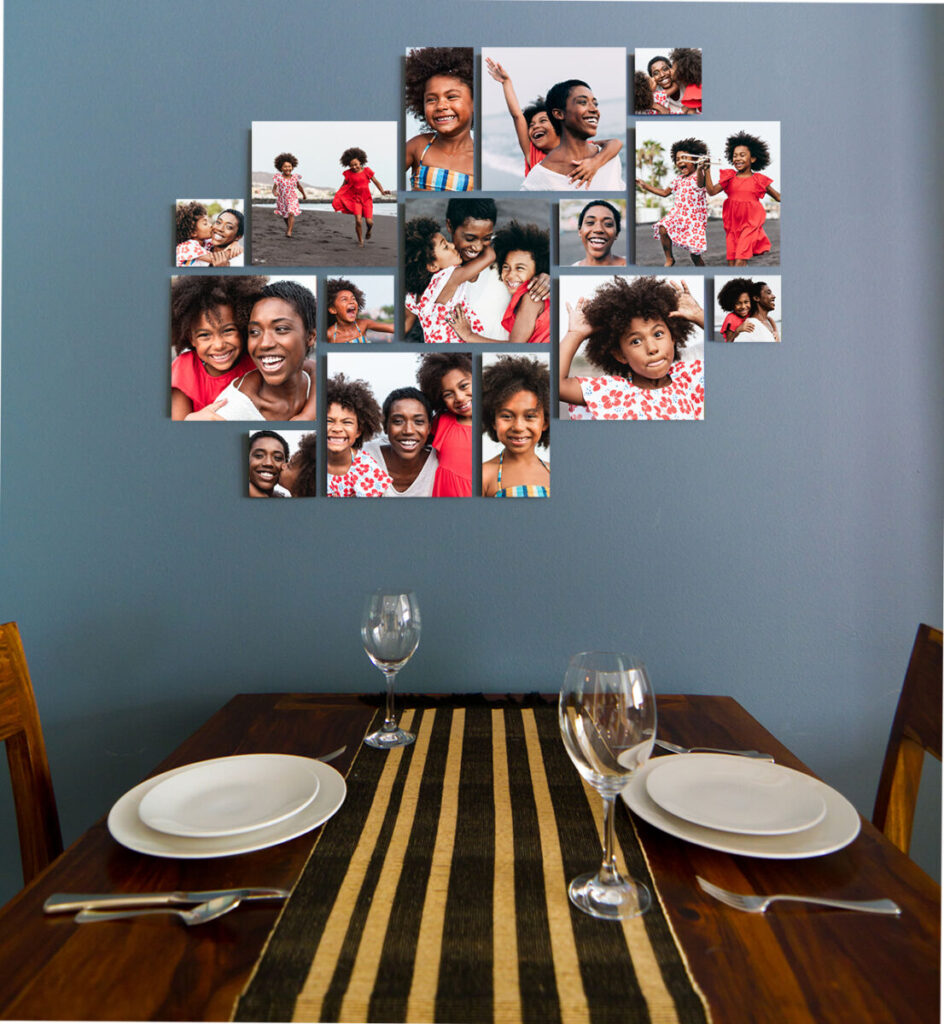 Gettings started on making your Collagewall is easy. Simply upload your images to our site from your device, or social media account, and create your layout from our many templates. (Social media images may limit available sizes. Our Photolab site will prompt if the resolution is low)
You'll receive the kit with everything you need to install in minutes. The box includes your printed panels, a paper template for hanging, foam spacers to be used on smaller panels, pins, painter's tape, and directions for your specific layout.
Supported by a grid of push in pegs, Collagewall panels hang aligned and stay level. To install, all you need is a level and tape measure. (If you have hard plaster walls, a drill is recommended with a 3/64 drill bit)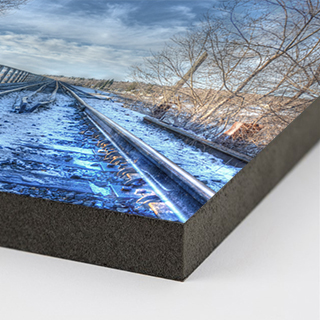 Premium Foamcore panels in either glossy or pearl finish photos mounted on black-edged foamcore. Square corners and black edges give your display a classic, gallery-style look.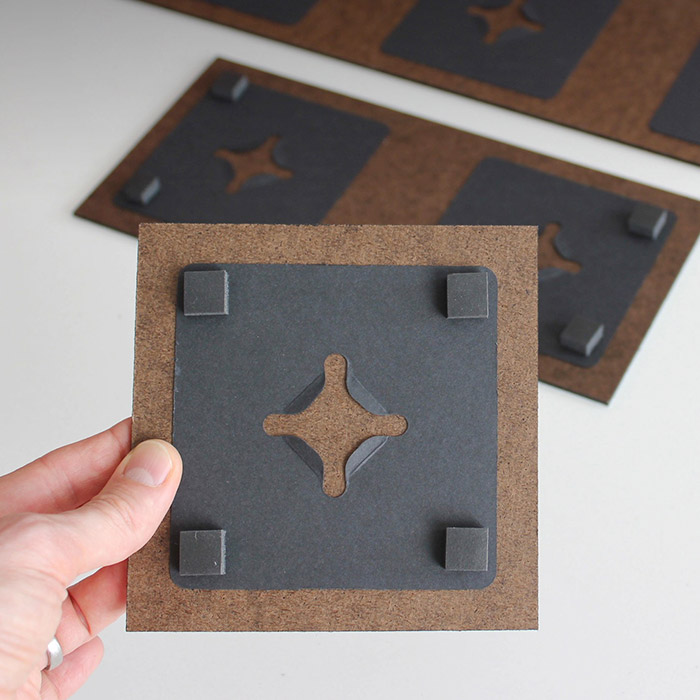 Panels are held securely in place with easy to install hardware and guides.

If you'd like to change panels later, individual panels are available, making upgrading or revamping your Collagewall effortless. These are great for all spaces, from bedrooms, to living rooms, and even businesses. Our high quality prints combined with ease of install make these a great way to bring your memories to life. 
Click here to get started today!