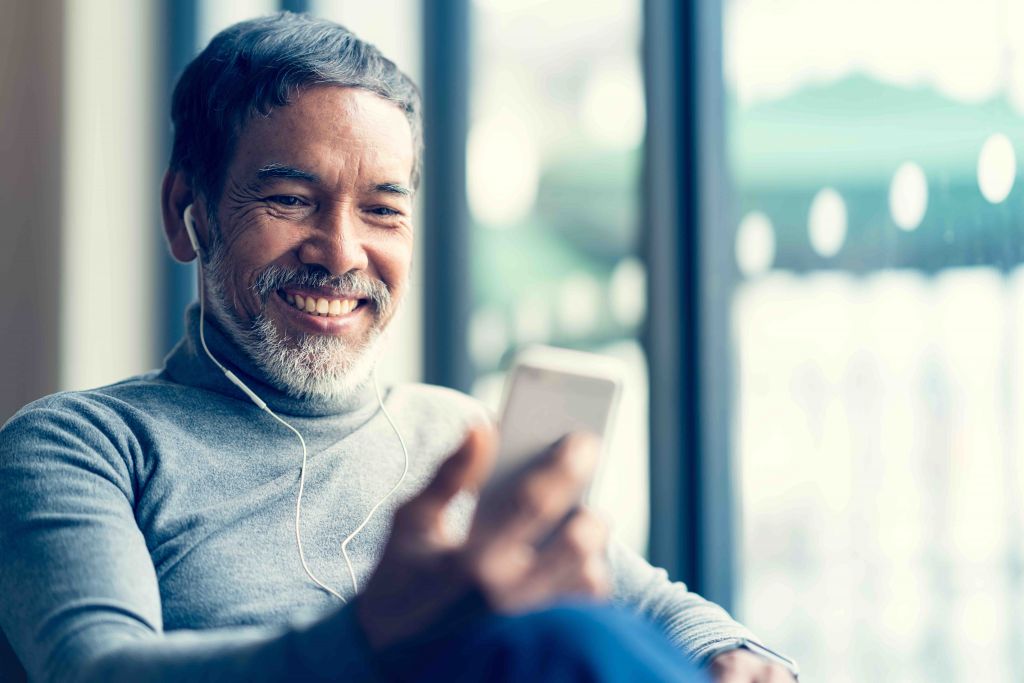 If you've got a smartphone then you've likely already got a variety of pre-loaded apps you use regularly for communication, navigation, and checking the weather. 
But beyond those basics, there are thousands of free apps that can make your life easier — and your phone a lot more powerful — from photo editing apps to games, to apps that can help you change your daily habits. Here are 8 apps we think you'll love adding to your phone.
Adobe Photoshop Express
Let's face it, we live in an age where snapping pics is akin to breathing. We religiously document everything from our latest tropical vacation to that scrumptious meal we had at the local sushi bar. But sometimes those pics just don't quite pop. The Adobe Photoshop Express app is an all-round photo editing tool that's easy to use on a touchscreen device. Once you've uploaded your pic, you can crop it, adjust the red-eye, borders, or brightness, or simply add one of the smart filters, which fixes most common photo problems like the colour or exposure. Sharing that oh-so-cute photo of your pooch, grandchild, or latest culinary masterpiece has never been easier.
Words with Friends 2
Looking for a fun distraction when you've got a few minutes to kill? If you're a fan of Scrabble, you're going to love Words with Friends 2. The original game was released in 2009 and since then, Zynga — the game's creator — has consistently updated it with new words and new challenges. Words with Friends 2 was released in September 2017 and is still one of the most popular mobile games.
WhatsApp
Do you have friends and family spread across the globe? WhatsApp is a free, instant messaging app that lets you communicate with them frequently without running up your phone bill. As long as you have internet access you can text, audio call, or video chat with your loved ones, near and far at no cost.
Coach.Me
Coach.Me is a habit tracker app designed to help you set goals to improve your mental and physical well-being. From meditation to exercise to personal growth goals, you can customize your tracker to suit your own unique needs. With step-by-step plans, a Q&A feature as well as motivational virtual high-fives, you'll soon be on the road to self-fulfillment.
Shazam
Does it drive you nuts when you hear a song but can't remember the name or the artist? Or, you hear a new song you LOVE and you want to buy it but you don't know what it is? You need Shazam, a music recognition app that helps you instantly identify music just by holding up your mobile device to your radio or speaker. Within a few seconds, not only will Shazam identify the song, but with the click of a button you can add that song to your Spotify lists or buy it. 
Google Trips
Love to travel? Google Trips lets you organize all your trips details in one place, gathering dates, confirmation numbers, and addresses together for you from your e-mail. It also gives you ideas for what to do at your destination, and facilitates day planning. The app is also available offline for those times when there's no wi-fi nearby.
London Drugs App and London Drugs PhotoLab App
Of course we couldn't leave our own free apps off this list! London Drugs App and London Drugs PhotoLab App put everything you love about London Drugs onto your phone. You can submit prescription refills, access your LDExtras offers and rewards, upload photos for processing, and more.
For more tech tips, visit any of our London Drugs locations and speak to one of our in-store technology experts.