A new baby brings so much joy…and a lot of questions. We're here to help!
London Drugs aims to support new families at home and in our stores by offering a variety of services and resources to make life for moms and dads a little easier.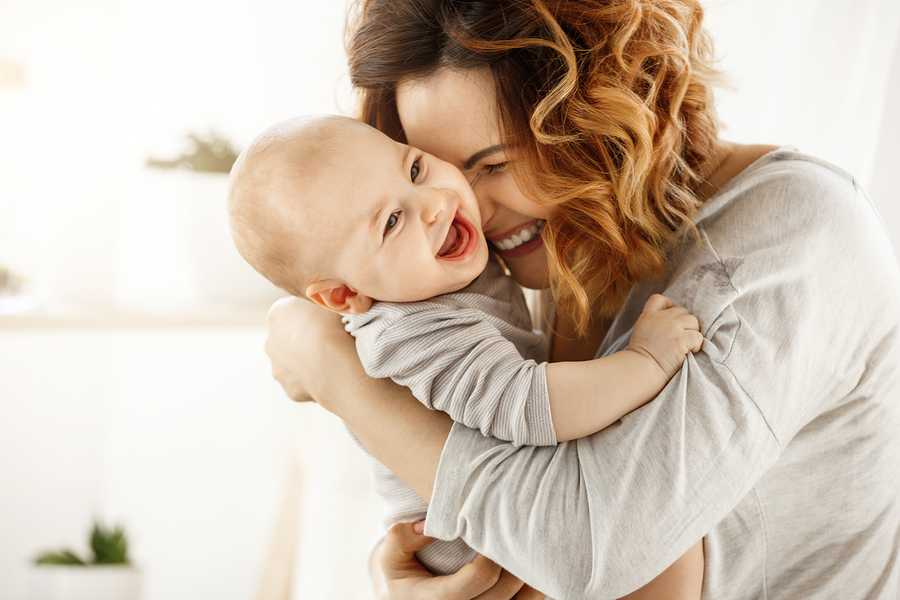 1) Health Advice for Parents
If you have questions about your child's health, our pharmacists are an accessible resource. They can recommend over the counter medications that are safe your children and provide information on proper dosage to help you treat common baby health conditions such as diaper rash, eczema, cradle cap, constipation, pain and fever, rashes, teething and others.
Our pharmacists can also refer your child to a doctor or other health professional if they feel they require further medical attention.
2) In-Store Diaper Stations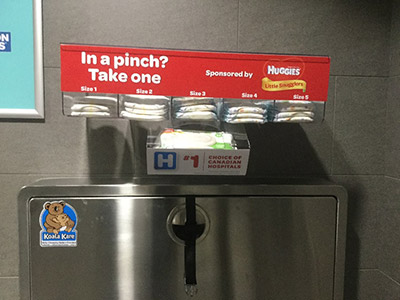 Taking the baby with you shopping isn't always easy. Sometimes the 'unexpected' happens – just when you've run out of diapers, or forgot the diaper bag at home. That's why we are excited to announce a new pilot project at select Calgary London Drugs stores: you'll find our store washrooms fully stocked with change table supplies, including free Huggies diapers in a variety of sizes as well as wipes, for when you're in a pinch.
The diaper stations can be found at:
Brentwood Village Mall –3603 Brentwood Road NW
London Place West – 5255 Richmond Road SW
First Calgary SE – 4701 – 130th Avenue SE
Royal Oak Centre – 8888 Country Hills Blvd NW
3) Breastfeeding Supplies and Tips
We carry a selection of products from trusted brands such as Medela Canada, including their mobile Freestyle breast pump system, the Easy Expression bustier, Calma feeding system and much more. If you prefer, you can also rent a complete, hospital-grade Medela kit at London Drugs.
Of course, we know breastfeeding is a topic that brings many questions for parents. To answer your most frequently asked questions, we brought together our London Drugs buyer, Medela expert and a London Drugs pharmacist for a 2-part video discussion on breast pumping. You can watch both videos here.
4) Children's Passport Photos
Getting a passport can be challenging enough as an adult, let alone trying to take an acceptable passport photo for a squirming infant. Luckily, our Photolab Experts have some tricks up their sleeve to make your passport photo experience a breeze.
If you're bringing your infant, our Photolab Experts recommend dressing them in an open shirt or onesie that you can easily unsnap. This will make it easy for you to put your hands under your child's shirt to support them while the photo is being taken. They also recommend visiting the Photolab when your child is well-rested and satiated (not in the middle of nap time or lunch time) so they are more likely to be cooperative.
We are so confident in the quality of our passport photos – for parents and children alike – that we offer a London Drugs $50 Quality Guarantee. If a London Drugs passport or identification photo is declined for quality reasons, we will refund your purchase, retake the photo, and give you a $50 London Drugs gift card for your inconvenience.
Feel free to visit us in the Photolab, and we can walk you through the process and photo requirements for children.
5) Customizable Baby Announcements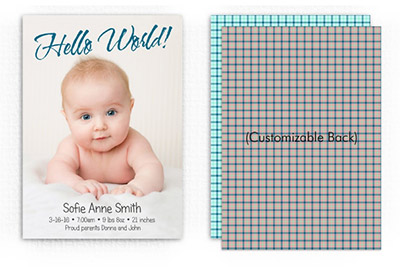 The London Drugs Photolab offers an easy way to create baby announcement cards . Include an adorable photo of your newborn, and text with time of birth, weight and more, so you can share the excitement of your new arrival with family and friends. You can even choose from a selection of our baby announcement templates to help get you started. Just visit us in-store to order using our Photolab kiosks, or order from the comfort of your home through our Photolab website.
6) Shopping Essentials
You'll find everything else you need for your children at London Drugs. From bottles and baby food, to children's medicine and toys, we have you covered. Visit us in-store, or have it all shipped directly to your door by ordering online. Or you can order online and pick up your order in two hours or less.