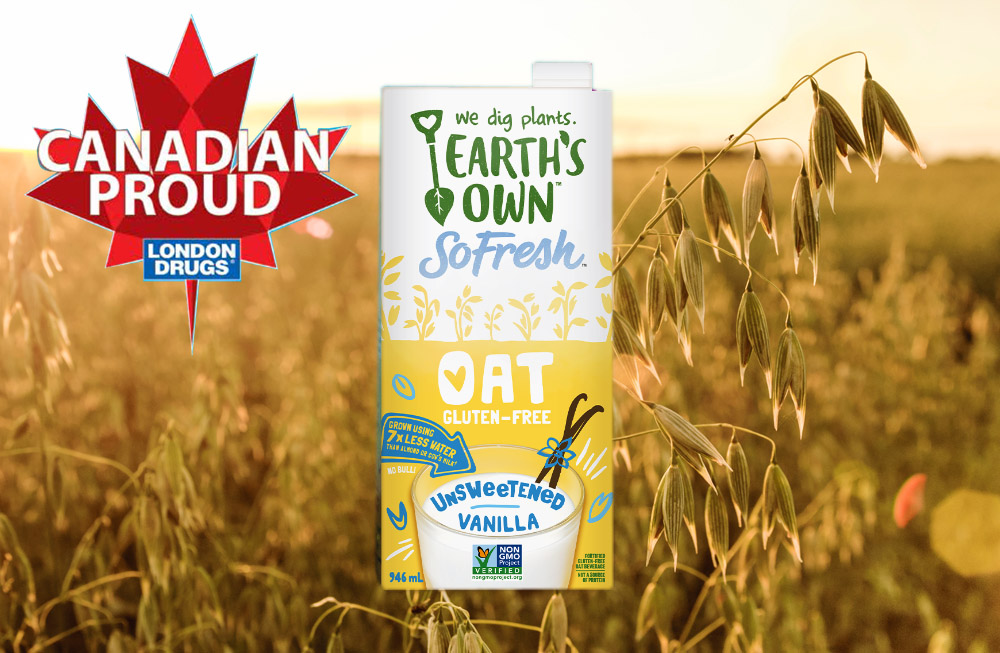 One look at the Earth's Own tagline,  "We Dig Plants.", and you know right away, it's genuine.
"All of our oats are grown by Canadian farmers on the Prairies and in Quebec," says Brittany Hull, Director of Marketing for Earth's Own, "You can't get much more Canadian than that."
Local Ingredients, Local Production.
Earth's Own sources ingredients locally wherever possible. They also produce all of their delicious plant-based milks in Canada instead of shipping product over borders. This results in a smaller environmental footprint for this growing brand and supports local farmers and plant workers to build a brighter and tighter sense of community.
Being bold in a most Canadian way.
The Earth's Own brand takes a strong stand for their values. But this bold attitude is delivered with style, humour and above all, authenticity. From the cheerful packaging to their cheeky 'Plantifesto' their important message comes across as friendly, intelligent and tasteful –like their oat milk itself.
Saving the world – one plant at a time.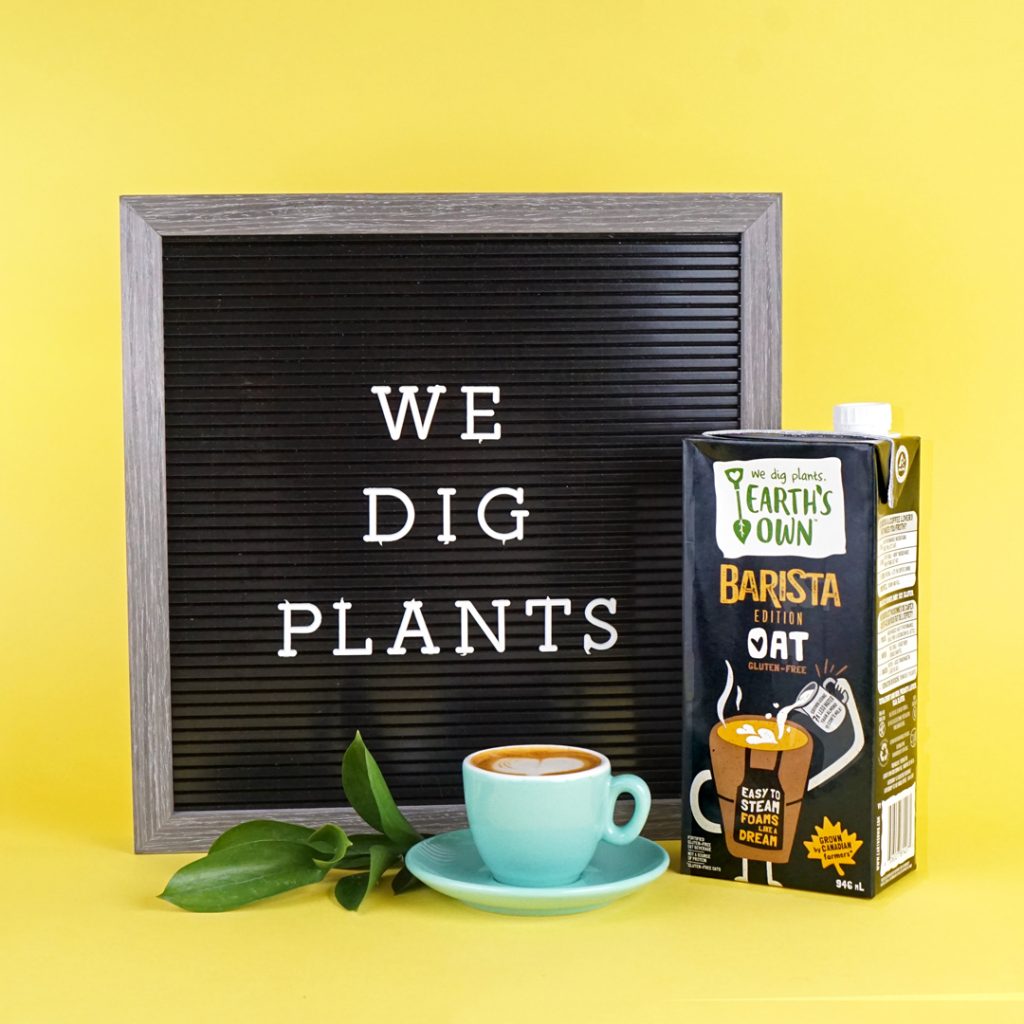 Earth's Own knows that environmental impact goes beyond borders. Their solution: plants.
"Because of our Canadian climate, our oats don't require irrigation," Hull says, "This means that they are grown using 7x less water than dairy milk."
Plant-based eating is inherently having a lower environmental impact because plants are grown to eat directly, rather than feeding animals for food production. And that's not all, Earth's Own containers are also made from plants and the company supports plant-based community projects.
Proud to be one of London Drugs' newest Canadian brands.
"Our first time shipping Earth's Own products in London Drugs stores was in April 2020," says Michael Rende, Director of Sales for Earth's Own, "This shows a great nimbleness to support local brands during these unprecedented times. Customers are always looking for brands they can trust, and Earth's Own is grateful to be in London Drugs stores, supporting our Canadian roots right along with them."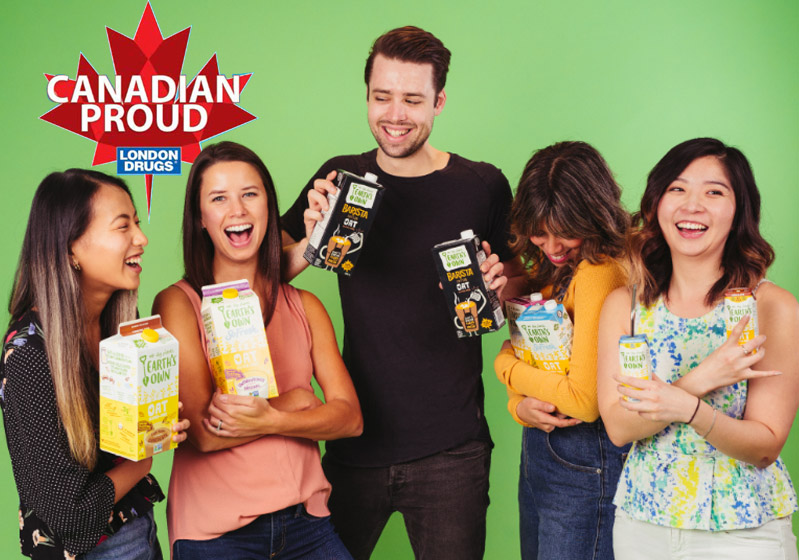 To find out more about our Proudly Canadian program, click here.