It goes something like this: you finish ringing in the New Year, blink your eyes twice and bam! Easter arrives. I believe Einstein theorized that it has something to do with the space/time continuum…or maybe we're just getting old. Well, the Easter Bunny may be able to quietly ambush you and I, but he can't sneak past the London Drugs Photolab—whose new website is already spring-loaded (horrible pun, sorry, couldn't be helped) with a veritable Easter basket full of brand new templates for cards and photo mugs.
Here on the ol' Photoblog we've already covered how simple it is to create stunning and completely original personalized greeting cards using the in-store kiosks as well as the new website, yet they also allow you to make a mug into a masterpiece. And the process is just as simple & convenient, if not more so. Let's take a look, shall we?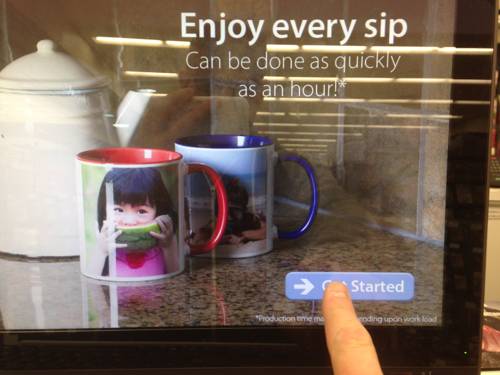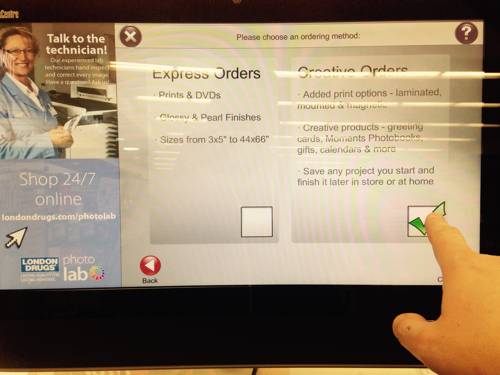 Start by moseying on up to the kiosk at your local Photolab, pressing Get Started and then selecting Creative Orders. From there, scroll down and select Mugs—or Gifts from the submenu, then Mugs. You have options. Lots of options.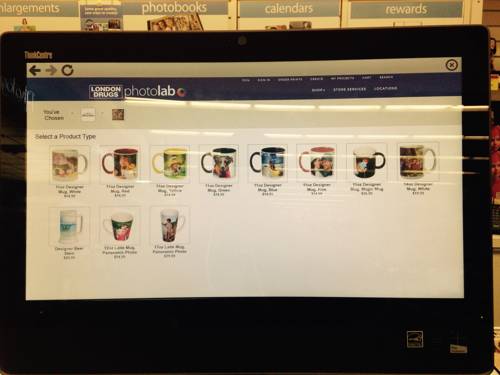 To me, an 11 oz. mug should be called a 'mini-mug' or something. I'm a fan of the 17 oz. I like my hot caffeinated beverages in large volumes. Whatever your personal preference, you'll find it amongst the great selection as shown above (heck, you can even go beer stein if you want).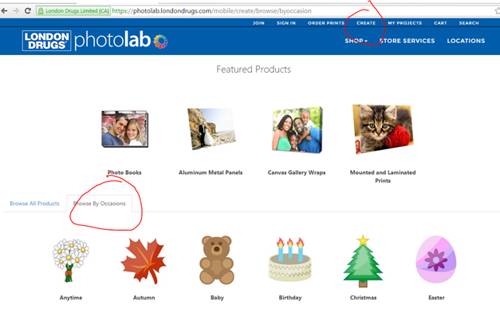 At this point I want to switch gears over to web browsers, partly for demonstration purposes but mostly because it allows me to use screen shots. Which is important because I want to point out a new feature available to both website and kiosk: from the homepage you can now click 'CREATE' on the top menu to go directly to a Featured Products page, from which you can browse for products by occasion just by choosing the tab (pictured above).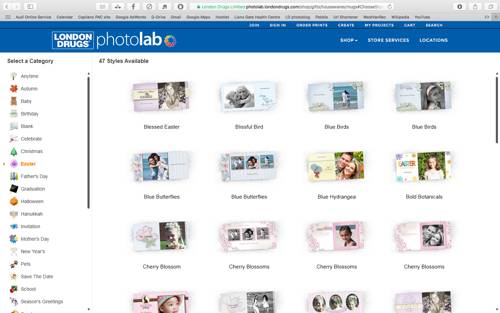 Once you've chosen your occasion and product (in this Easter mugs of course), you'll notice the large selection of mugs is nonetheless dwarfed by the selection of decorative themes. You're seeing correctly: 47 different styles in the Easter category alone.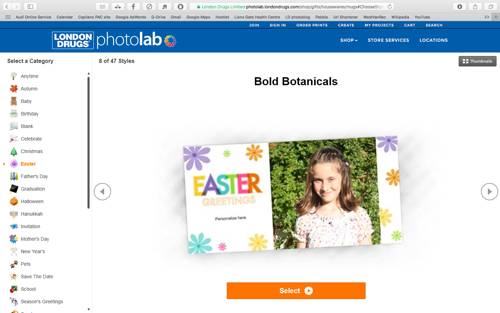 Simply click on a style to get a closer look.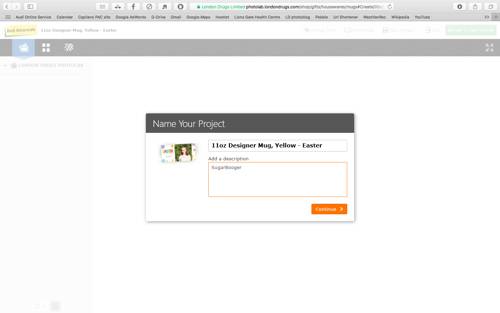 Name your mug project in case you want to save it and finish it later (you'll need a Photolab account for that, of course.)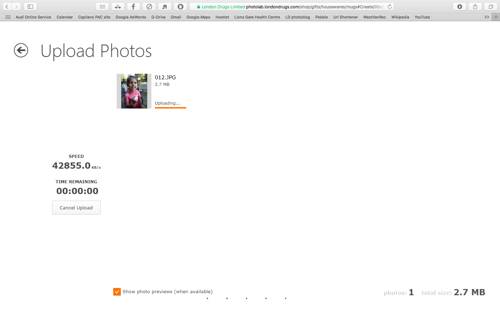 I've mentioned this before, but ease of uploading may be the new site's most impressive upgrade. The speed is much improved, as is the interface and info you see during the process, and you can easily upload pics from a variety of social media and cloud storage sites.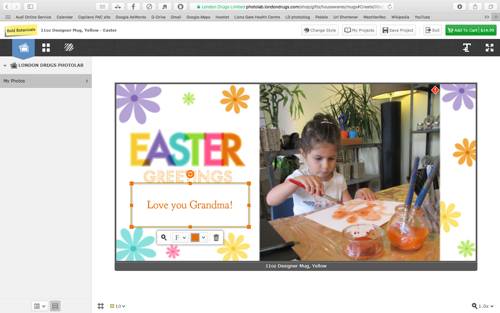 And of course, you can personalize the text…and choose from another giant selection of fonts…and font colour.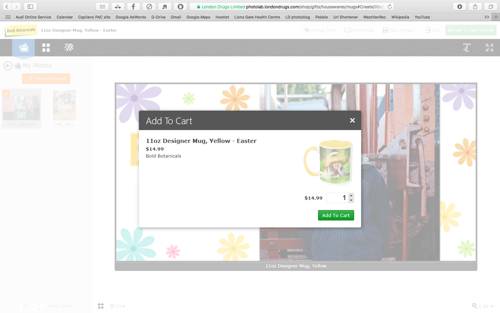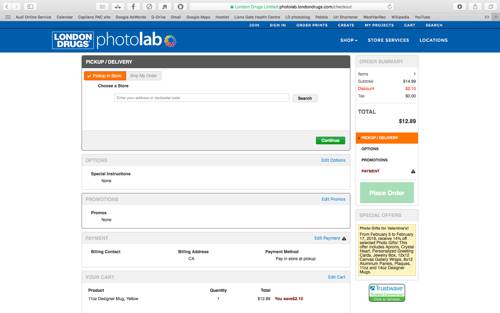 As always, once you're done, just add it to your cart and arrange for pickup or delivery.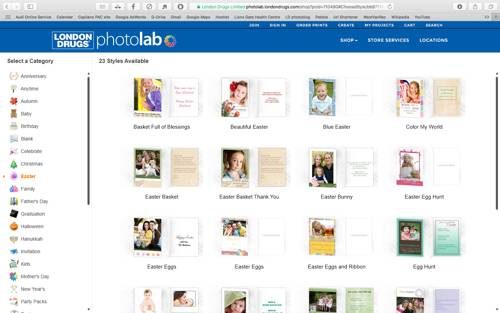 As I mentioned, creating greeting cards has been covered already in another blog; However, I wanted to include a screenshot here just so you can check out some of the brand new Easter styles available.
Thanks to the Photolab, there is now no season, holiday or event during the year that can't be made better by a personalized gift. If you need help picking a gift to personalize, or a style of gift to personalize, simply head to your nearest location and ask a technician for help.
–Grant Proulx