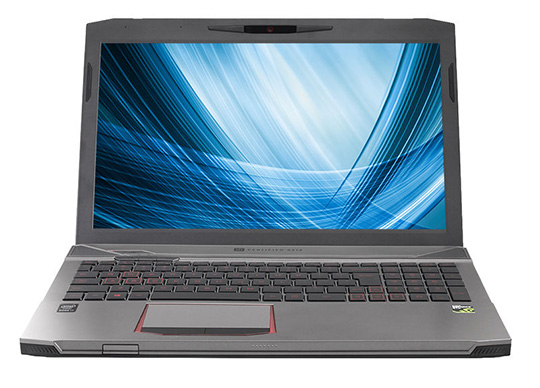 Looking to game on the go? Certified Data has you covered with the new Magnum gaming laptop!
The Magnum is designed with power in mind. We used an Intel Core i7-4710MQ processor running at 2.5 GHz. That's a quad core CPU that supports all the latest tech. You also get 8 GB of DDR3L RAM (which you can expand to 16GB). We could list all the technical details but here's the takeaway: this thing has a lot of horsepower. Seriously, just check it's Geekbench scores.
Combine all that horsepower with the GeForce GTX 960M graphics card and its 4GB of graphics memory and you have a formidable gaming machine. Whether you want to play Candy Crush, World of Warcraft, or the upcoming Doom reboot, this machine will be able to handle it.
That's not where it ends though! We have a full keyboard with numberpad, a huge 1TB hard drive, a DVD+/-RW drive for those games you still have on disk, HDMI output so you can play on your big screen TV, Bluetooth and WiFi and gigabit ethernet so you won't have any lag at LAN parties. Top that off with a 15.6 inch high definition screen and what we're left with is a pretty sweet package.
Have more questions? Our LD Experts are waiting for you at your nearest London Drugs computer department! That's not all though, if you buy a Magnum between April 29th and May 11th we'll throw in a Tree Frog gaming mouse and a $20 prepaid Steam card! This deal is only available in store so come on down!