Christmas has always been a time of giving, and at London Drugs, we're all about giving back to our communities. That's why we've launched our fourth annual Stocking Stuffers for Seniors program with an even bigger goal this year: to fill stockings full of Christmas cheer for 15,000 seniors in our communities throughout B.C., Alberta, Saskatchewan, and Manitoba.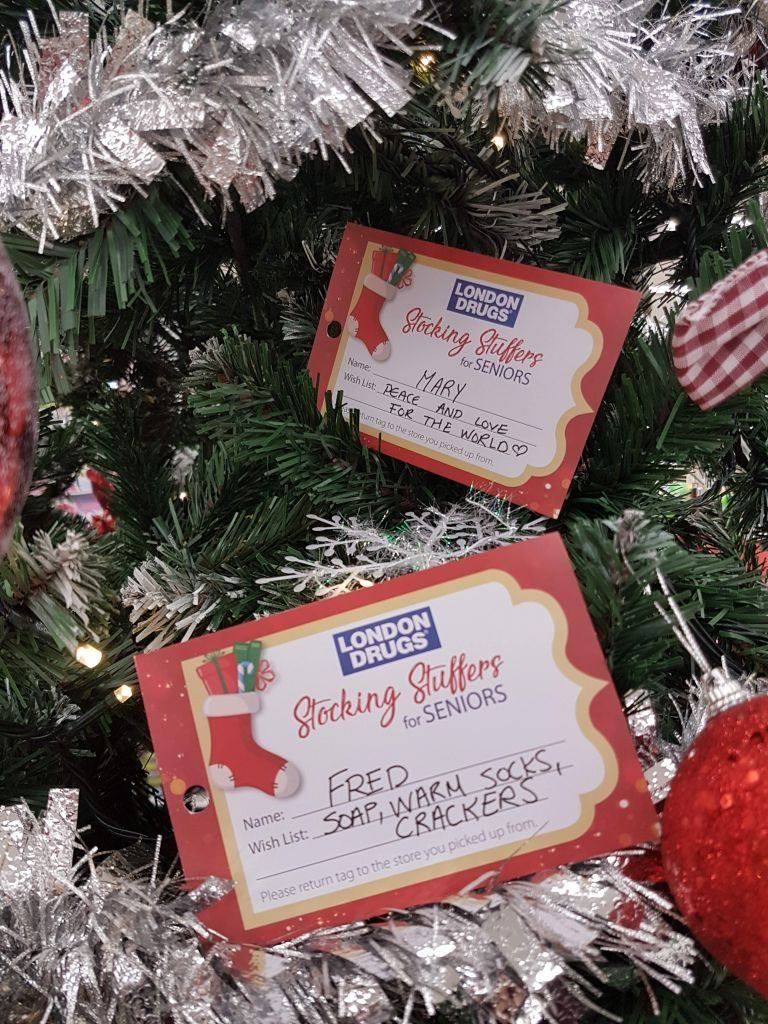 Whether it's cozy socks, warm blankets, or essentials like toiletries and Christmas treats, we're filling Christmas wish lists for low-income seniors who might not otherwise get gifts this year, and those without family or friends with whom to celebrate the holidays.
There's Nothing More Heartwarming than Spreading Holiday Cheer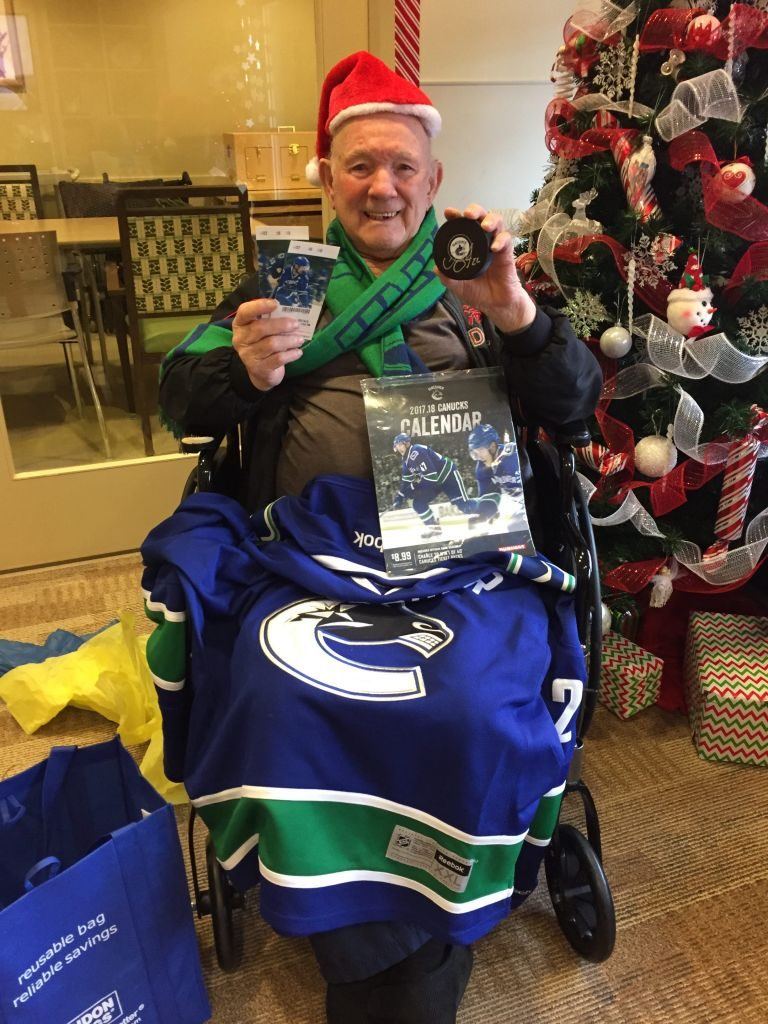 This is a program that touches hearts and changes lives. One participant last year even received tickets to a hockey game along with a package full of Canucks paraphernalia thanks to generous donors like you!
Take a look at what some of last year's participants had to say about how much these deliveries meant to them.
Join Us in Bringing Christmas Cheer to Seniors in our Communities!
We can't do it without you! Join us in giving back this holiday season. Support a local senior citizen by stopping by one of our stores, selecting a tag from the in-store Christmas tree, and filling a Christmas wish.
Get all the details about the Stocking Stuffers for Seniors program, how it works, and how you can get involved.