Do sustainability and social impact matter when you're buying online? YES! 
With the growth of eCommerce and online ordering, it's important to know that the company filling your order is working to reduce their environmental impact and help their community.
That's why we were excited and humbled to be recognized nationally by Canada Post for Social Impact in the eCommerce industry.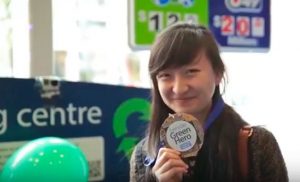 As part of our award entry, the What's the Green Deal team prepared a short video outlining of some of our recycling services, processes, and successes. Here are some of the highlights.
Last year alone, we helped recycle:
3,711 pounds of cell phones (32% increase over 2016)
42,155 pounds of fluorescent lights (9% increase over 2016)
122,780 pounds of batteries (5% increase over 2016)
370,751 pounds of electronics (10,000 pounds more than in 2016)
We also diverted 93.9% of waste from landfill.
But we wouldn't have received this award without the hard work of our employees and the support of customers who care. Our londondrugs.com eCommerce team and our warehouse employees work hard to promote all four pillars of the What's the Green Deal? sustainability platform.
London Drugs customers who order online and pick up in-store can also bring back their packaging, as well as any 'beyond the blue box' recycling accepted at their local store.
So we share this award with YOU! And we can all click with that!
---
Learn more about what you can recycle at London Drugs.