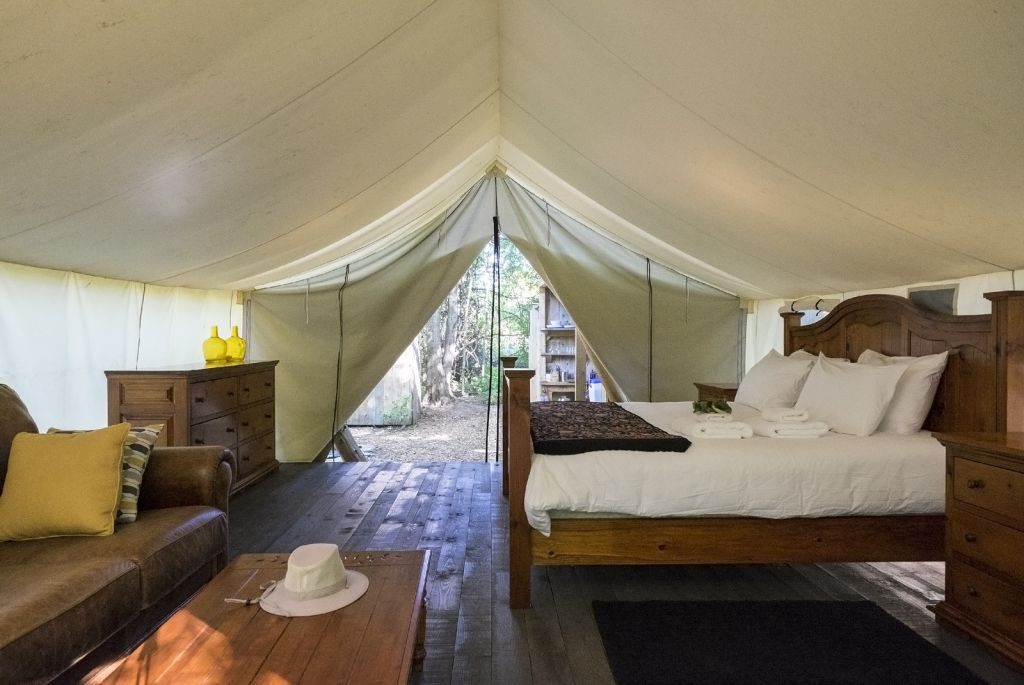 Canadians love getting outside, marvelling at our country's natural beauty, and spending time with family and friends. Camping is probably the best way to do all that at once.
But some of us find less joy in camping's more challenging aspects like starting fires, sleeping on the ground, and giving up all the comforts of home.
For us? There's "glamping."
What is Glamping?
A portmanteau of 'glamorous' and 'camping,' the term "glamping" first gained popularity over the last decade in the United Kingdom, before quickly spreading to North America and beyond. Of course, similar outdoor activities, like luxury safaris, have been popular for over a century. But recently, there has been a clear surge of interest in making camping as elegant an experience as possible.
In its standard definition, glamping involves being in nature within outdoor living in structures that are more stable and permanent than fold-up tents. We're talking military style canvas tents, yurts, teepees, trailers, or domes. Unlike in folding tents, there is room to stand up and walk in glamping "tents," and often extra space for beds, chairs, dressers, and more.
Typically, these accommodations are rented nightly, just like hotel rooms. Depending on the operator, glamping getaways offer other comforts like fresh sheets, access to full kitchens or grills, and even prepared meals like at a B&B. Other perks might include private decks, electricity, cable & internet, and activity tours.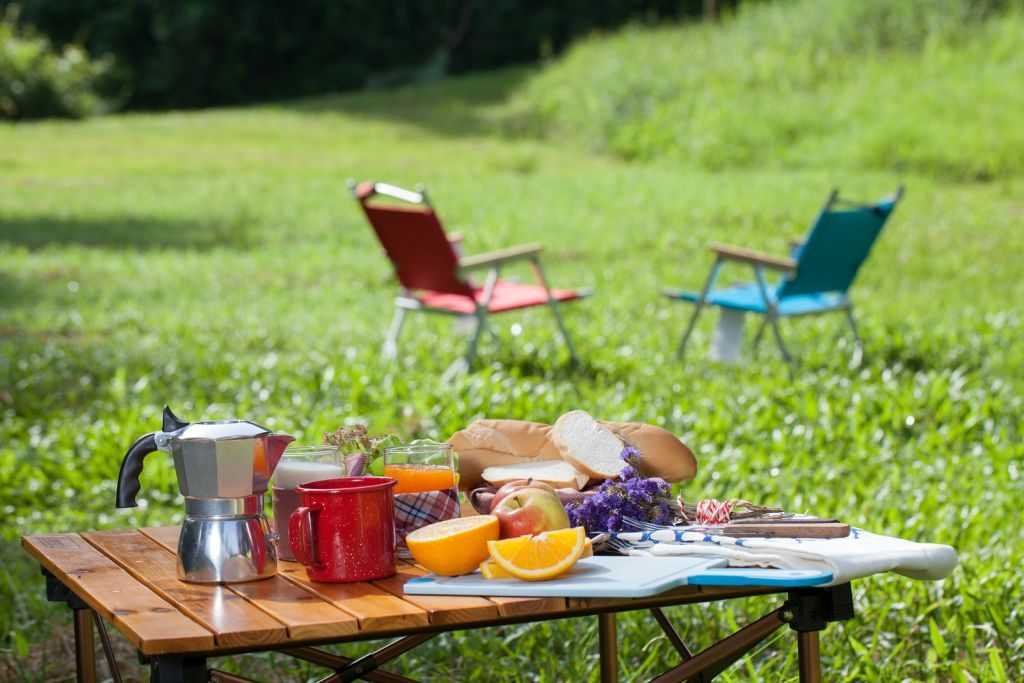 BUT…glamping is also a state of mind. You don't need to stay in a designated glamping area or even in a typical glamping tent in order to "glamp." All you need is a willingness to up your game and bring some style, refinement, and yes, a touch of opulence, to your camping experience.
This can be achieved in many ways by paying close attention to how you sleep, eat, drink, and play, as well as what you wear and where you stay. We've compiled a handy guide to all of it!
Where To Go in Western Canada
For traditional glamping accommodations, there are several fantastic options in Western Canada.
In British Columbia, there are the amazing coastal yurts at Wya Point Resort near Uculet; plush 'tipis' in the Monashee at YD Guest Ranch; swanky Airstream trailers at WOODS on Pender Island; and the palatial tenthouse suites (including hydrotherapy tub) at the Sunshine Coast's Rockwater Secret Cove Resort on the Sunshine coast.
In Alberta, there are the deluxe tipis and trapper's tents in the Rockies at Sundance Lodges, massive canvas wall tents at Wyndham-Carseland Provincial Park, comfort tents with handmade furnishings at Dinosaur Provincial Park, and the unforgettable rustic accommodations at The Nest near Slave Lake.
In Saskatchewan, there are multiple yurting locations near Prince Albert Provincial park and more, while Manitoba boasts provincial parks with nine more divine yurting options.
Another great option is searching for any provincial or national park offering oTENTiks. These tent-cabin hybrids have sprung up all across Canada in recent years and offer gorgeous glamping potential at very reasonable rates.
But again, glamping is not so much a place as a state of mind. Just remember, wherever you are, roughing it doesn't need to be rough. Focus on the details, treat yourself to a few finer things, and, overall, just imagine any camping experience more like a retreat than an expedition.
What to Bring Glamping
The short answer is 'the best.' For example, instead of just throwing any old clothes in a bag, grab some casual-cool outfits to put you in a glamorous state of mind. Of course, this includes your favourite and most chic outdoor gear, including hats, shorts, and sunglasses. And don't forget to bring the finest sunscreens and bug repellants. You know, the good stuff.
If you're bringing your own bedding, try to make it as much like home as possible, with quilts, comforters, and blankets, instead of a simple sleeping bag. Also, do ANYTHING you must to stay off the ground. Whether it's a cot, hammock, or air mattress, happy glampers have one firm and final rule: no sleeping on hard, uneven ground.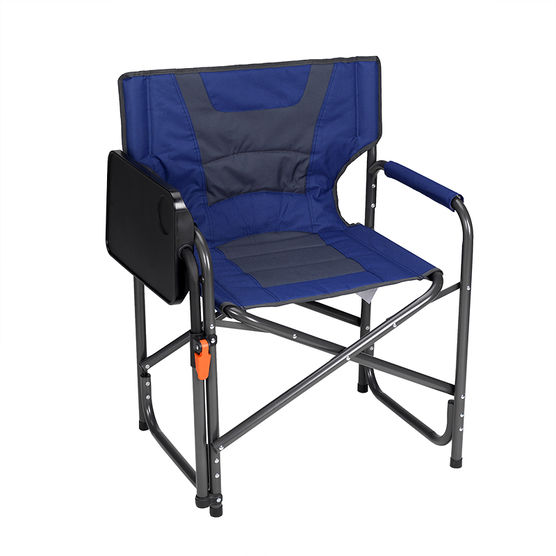 A few other glamping essentials:
High-Capacity Charger: "Getting away from it all" doesn't mean you need to be fully disconnected. Glamping, after all, is about having the best of all worlds.
"Luxury" Camping Chairs: Let's face it, glamping is more about sitting in nature, and not so much about tearing up a hiking trail. You'll want a great camping chair to sit in for hours and watch the world go by.
Shade On-Demand: Once again, when glamping, you want it all.  And that includes sitting in the sun while still being able to escape to the shade. Ah, life's good.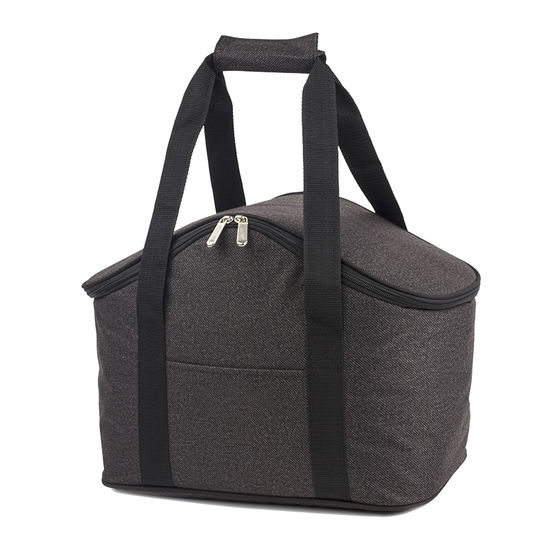 Fab Floaties: Floating on a tire's inner tube, you might have a ball. But you're definitely not glamping. For that, you'll need a floaty with sleekness, style, panache, and above all: the ability to recline.
Chic Coolers:  A fully-functional cooler needn't be an eyesore. We've got great options for chic coolers that will keep your food fresh and totally up your campfire style.
What To Eat While Glamping
There is no reason to completely avoid classic camping foods like hot dogs and s'mores while glamping, especially if you're bringing kids. But! Part of the fun of a proper glamp experience is bringing a touch of elegance to everything you do. And that absolutely extends to the food.
Here are a couple deliciously classy options to get you started. Of course, as with all things, you'll find many more incredible and ingenious options on Pinterest!
Lemon Chicken & Potatoes in Foil

INGREDIENTS:
3 tablespoons olive oil
1 tablespoon Dijon mustard
1 tablespoon whole grain mustard
1/2 teaspoon dried thyme
1/4 teaspoon dried rosemary
Zest of 1 lemon
Kosher salt and freshly ground black pepper, to taste
16 ounces baby red potatoes, halved
Kosher salt and freshly ground black pepper, to taste
4 boneless, skinless chicken breasts
1 lemon, thinly sliced
2 tablespoons chopped fresh parsley leaves
Full instructions at: DamnDelicious.net
Banana Cheesecake Watermelon "Pizza"
INGREDIENTS:
1 round slice of watermelon, about 1 1/2 inch thick
4 ounces vanilla greek yogurt
4 ounces low fat cream cheese
1/4 cup powdered sugar (optional)
4-5 strawberries, sliced
1 banana, sliced
1/4 cup white chocolate chips
1/4 cup chopped pecans
Full instructions at: TheCookieRookie.com
If you have any more questions about glamping, or want to stock up for your next adventure, visit London Drugs in-store and online today.
Happy Glamping, Everyone!