On September 22, 2018, LDExtras undertook Operation Orange: a mission to surprise two LDExtras members with the ultimate BC Lions Experience Package, including:
A chartered round trip flight with the team to Calgary
2 tickets to the Lions vs Stampeders game on October 13
Accommodation at the Lions' team hotel
A $100 gift card to the Lions' store
A $100 Visa gift card
At the Tiger-Cats vs Lions tailgate party outside of BC Place, fans were invited to show off and capture their winning touchdown moves. LDExtras members who participated were automatically entered for a chance to win the Experience Package.
We couldn't have been more excited to celebrate our two winners with the entire stadium—Leo the Lion included.
Mission accomplished.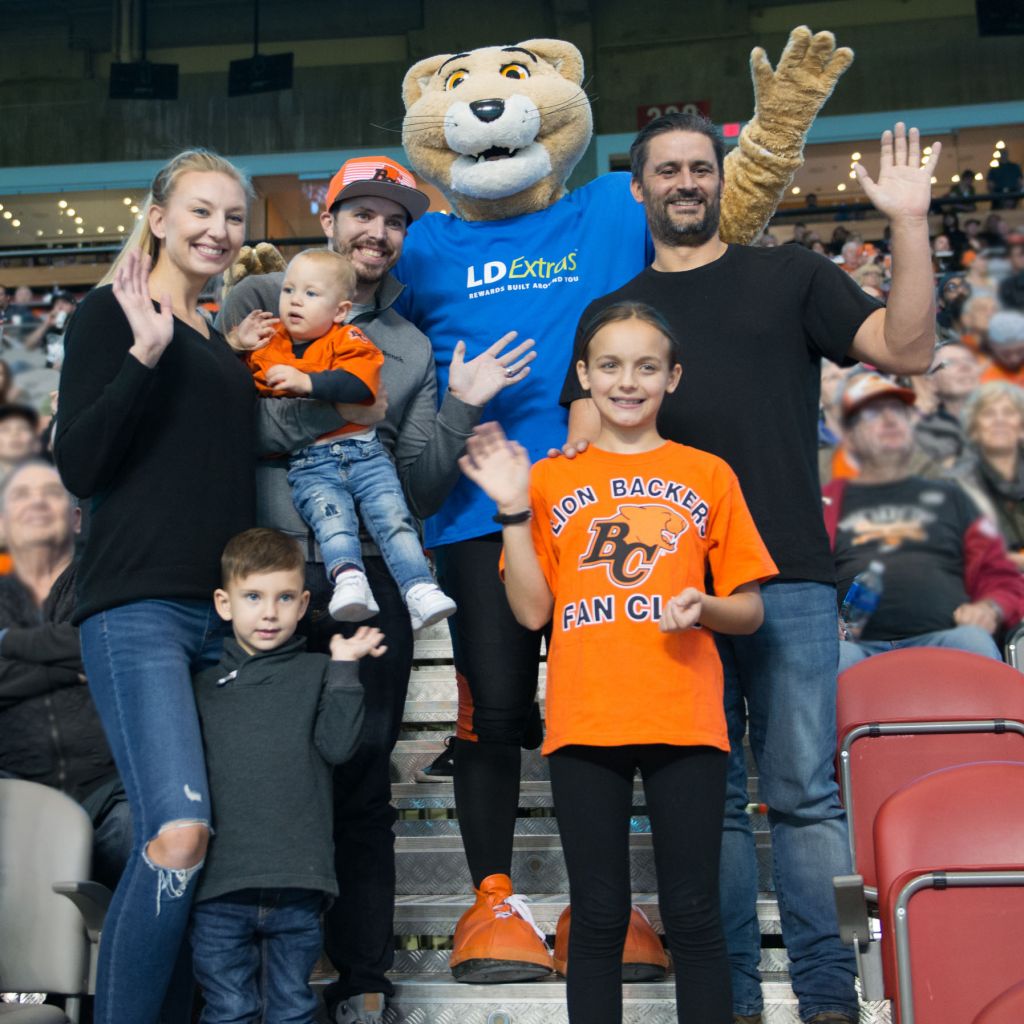 As we approach the second year of our LDExtras loyalty program, we're excited to start celebrating you with new rewards and experiences. Stay on the lookout for upcoming surprises!
Not a member yet? Sign up here.