At London Drugs, we love to support brands that make a difference. For International Women's Day 2023, we have rounded up a selection of brands founded and/or led by women, from global empires, to local products and projects built from the ground up.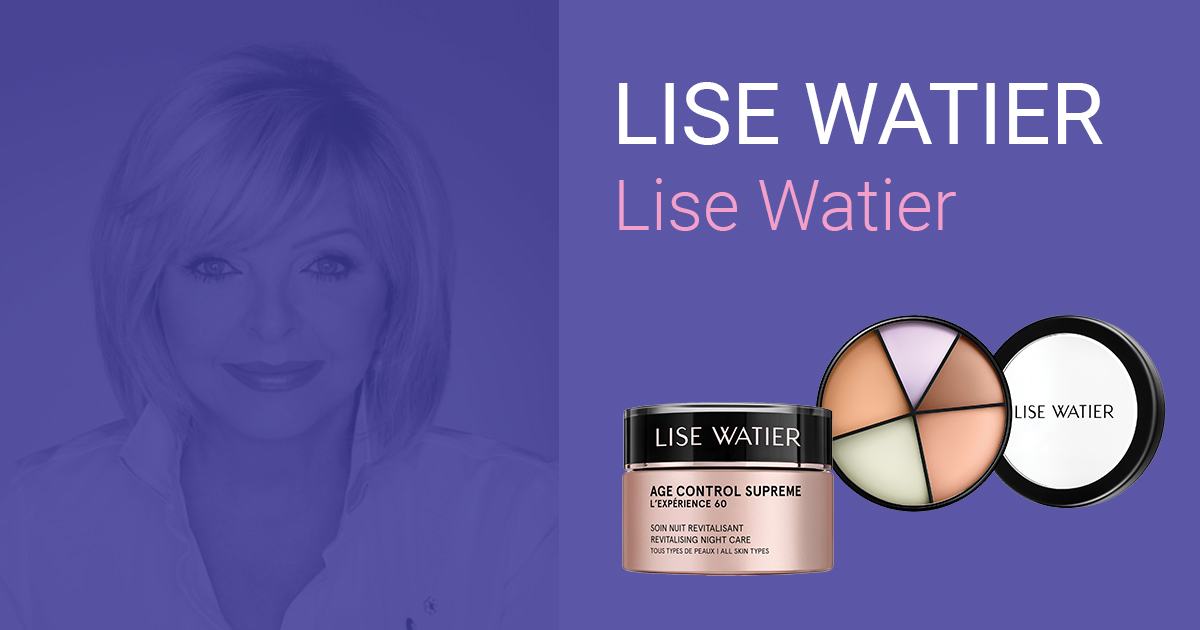 Lise Watier – The Canadian cosmetics icon who built a foundation for female empowerment  
Lise Watier is more than a brand name. She is a beauty business pioneer. Born in Montreal in 1942, Watier created a self-improvement and makeup course company and launched her own line of cosmetics in 1972. In 2009, Madame Watier founded the Lise Watier Foundation, a non-profit organization committed to empowering women and girls in need, raising over $1,000,000 in funds. In 2016, Lise Watier Cosmetics joined Groupe Marcelle Inc. to become the largest Canadian company in the beauty industry, distributing some 450 products across North America.
Province Apothecary – From growing up with ezcema and allergies to growing a cross-Canada brand.  
Nova Scotian Julie Clark struggled with skin issues as a child. "I've had eczema all my life says the Province Apothecary founder, "It was my goal to make an all-natural product to heal my skin."
Aa busy costume designer and stylist, Julie used her time off to experiment with oils, waxes and herbs—all in pursuit of healing her eczema. In 2010, Julie began studying Aromatherapy, Holistic Health, Herbal Medicine and Esthetics in Toronto, forming the foundation of her skincare expertise, and Province Apothecary was born.
Julie's favourite ingredients include organic seaweed from Nova Scotia, organic sunflower oil from Ontario and glacial clay from British Columbia. Province Apothecary also donates a percentage of sales to Canadian Organic Growers, Canadian Honey Council and 1% for the Planet.
Peruse Province Apothecary Products 
Diva Cup – Changing the world, one period at a time 
Francine Chambers remembers how limited menstrual product options were when she was a young girl. So when her daughter became a teenager, she wanted to change things for the better. After years of perfecting the design, Francine and her daughter, co-founder and CEO, Carinne Chambers-Saini, brought DivaCup to market in 2003. Now the advocacy and education arm of the business helps donate approximately 15,000 Diva Cups annually to women around the world and launched the 2019 documentary Pandora's Box to highlight women's rights and basic human rights issues around menstruation.
In 2018, this Proudly Canadian brand also became a certified B Corp., helping empower even more for good for customers, the community and the planet.
Learn more about Diva Cup Menstrual Products 
Baby Gourmet – How two Canadian sisters went from the Farmer's Market to global success  
In 2005, sisters' Jennifer Carlson and Jill Vos began Baby Gourmet at their local Calgary Farmer's Market with a belief that every parent deserves to feel good about how they nourish their baby. Today, they are proud leaders in innovation, quality, and taste, and Baby Gourmet is the number one organic baby food brand in Canada. Their commitment to providing delicious, nutrient-dense and safe food is unparalleled, sourcing only the best organic ingredients to develop baby's palate. Every recipe starts in their own kitchen and is made to help babies develop a love of good food.
In addition to being Certified Organic, Baby Gourmet's products became the first baby products in Canada to earn the esteemed Clean Label Project Purity Award, rating them amongst the top 1/3 of all North American baby food brands. By earning the Clean Label Project Purity Award, Baby Gourmet products were tested for over 400 chemicals of concern such as heavy metals, pesticide residues and plasticizers.
With a desire to grow with their consumers, Carlson and Vos launched a toddler and preschool line in 2022, Little Gourmet. This line of products was born out of the same desire to nourish busy toddlers and preschoolers with wholesome, organic snacks full of real ingredients and no refined sugar. Baby Gourmet is fueled by the passion to offer naturally healthy and clean food so parents feel confident their children are getting the nutrients they need, less of what they don't need, and they are beginning their lives nourished by a planetary healthy diet.
Kicking Horse Coffee – A 100% Rocky Mountain-grown brand
Kicking Horse CEO, Elana Rosenfeld got her first entrepreneurial inspiration from her mother, who pioneered an organic food company. She combined that spirit with a taste for coffee culture picked up in Montreal, where Rosenfeld studied at McGill University. After graduation, she moved to Invermere to be close to the mountains and launched the Blue Dog Café. Unable to find decent coffee beans in the area, Rosenfeld and her then husband Leo Johnson started roasting their own in their garage. The rest is Rocky Mountain history, as she and Kicking Horse grew to earn awards as Ernst & Young "Entrepreneur of the Year", Canada's "Fairtrade Product of the Year" and one of the top 15 "Best Workplaces in Canada".
In 2017 Kicking Horse Coffee was purchased by Italian conglomerate Lavazza, with Rosenfeld staying aboard as CEO. She's successfully maintainerd the Rocky Mountain vibe of the brand ever since, living a lifestyle balanced by mountain biking, skiing and stand-up paddleboarding.
Get a taste of Kicking Horse Here 
Smart Sweets – A young woman helps kick sugar, in a multi-million dollar gummy bear success story
When Tara Bosch was growing up, she says she had an unhealthy relationship with food, affecting her self-esteem and body image. Yet she did not want to give up enjoying her favourite treats.
So she bought a gummy bear mould online and began recipe testing in her kitchen, on a quest to create the first candy that kicks sugar.
Starting as a 21-year-old female entrepreneur with $15,000 in startup capital, Bosch landed SmartSweets' first retailer through pure persistence. Response to her product was immediately positive.
Dragon's Den featured the SmartSweets in their season 12 premiere episode, where Bosch secured a deal for $100,000 for a 5% stake in the company. Since then, it has grown exponentially and in 2020, TPG Growth acquired SmartSweets for $360 million.
It's validation that SmartSweets is addressing a large, urgent and valuable problem, with a sweet solution.
Get your SmartSweets Sugar-Free Kick Here 
Animal Crossing  – How a female influence succeeds in the gaming industry  
Video game culture has traditionally been dominated by men, but the approach to Animal Crossing was different. Not only did Nintendo want to make the game for both men and women; they wanted it to be made by men and women.
Aya Kyogoku was the first woman to ever direct a video game at Nintendo Entertainment, with Animal Crossing: New Leaf. Kyogoku brought legendary experience, as scriptwriter on titles from The Legend of Zelda series.
With the release of Animal Crossing New Horizons, she continued as the director of the game, and along with producer Katsuya Eguchi, hired a team that was half female.
The new game helped propelled Nintendo to a banner year in 2021, selling more than 13 million units in its first six weeks of release, while a survey of 1000 female gamers revealed that women find Animal Crossing: New Horizons the most inclusive video game to play.