It's almost that time of year again – the time to exchange inner tubes for backpacks and coolers for lunchboxes. Whether you're helping your kids get back to a strict schedule, or you are returning to work or school after a holiday, there never seems to be enough hours in the day to get everything done. One way to efficiently save time (and grief) is to plan your meals in advance. Instead of having the daily headache of grocery shopping and dinner preparation, try these simple meal plans that will free up more time and energy in your busy life.
Taco Beef
Day One: Family-Style Fajitas
There's nothing like the experience of gathering around the dinner table and building your own fajitas. It's a fool proof way to ensure every individual in the family, dorm room, or household eats a nutritious dinner made specifically to their own tastes. The kicker? It takes almost no time to prepare – and if you make the taco beef in bulk, it can last you for days.
Ingredients
3 lbs of lean ground beef
1 package of your favourite tortillas
3 packages of taco seasoning (or make your own)
1 head of lettuce, chopped
1 container of cherry tomatoes, cut in half
1 jar of salsa
1 container of sour cream
1 package of shredded cheese
1 tbsp of olive oil
1 onion, sliced
2 bell peppers, sliced
Directions
Preheat oven to 250 degrees F. Wrap your tortillas in aluminum foil and pop into warm oven.
Heat a skillet over medium-high, and add your meat. Fry for 5-10 minutes, or until brown. Drain beef.
Add packages of taco seasoning and follow instructions on the back label. If using your own, add to beef and stir until well mixed and keep 1/3 of the mixture. Divide the rest of the beef into two airtight containers for Days 2 & 3.
While your beef is cooking, in another frying pan add your oil over medium heat. Either separately or together (your preference), add sliced onion and peppers and cook until soft.
Remove tortillas from the oven and assemble all of your toppings in small bowls or in their containers.
Build your own fajitas and enjoy!
Day Two: Stuffed Bell Peppers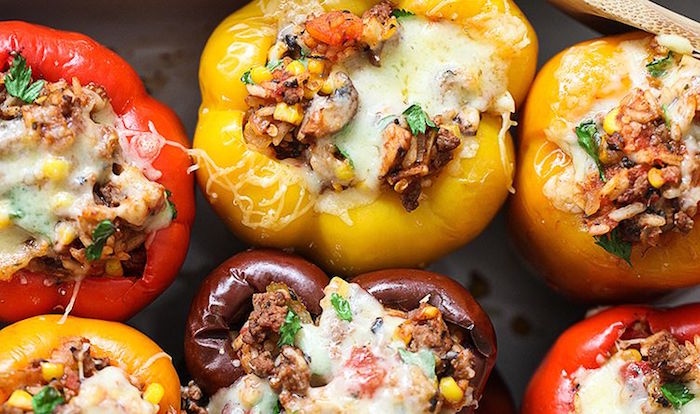 Now that you have your taco beef covered, get ready to whip up some stuffed bell peppers. Create your filling of choice (add your favourite veggies, tomato sauce, rice/quinoa, and spices), and check out this great recipe for simple instructions.
Day Three: Taco Pasta Bake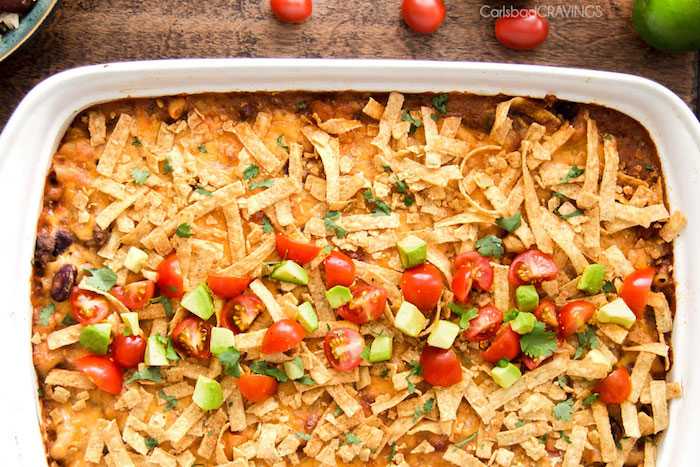 This delicious healthy recipe will please everyone around the dinner table – especially if they're beginning to tire of all that taco beef. Using many of the same toppings from Day 1 (sour cream, shredded cheese), you can easily fill in the gaps with ingredients from your pantry. Try unusual pasta shapes to really impress.
Tip: Cook your onions and garlic before adding to the reheated taco beef.
Slow Cooker Pulled Pork
Day One: Pulled Pork Sammies
If you haven't invested in a slow cooker yet, the time is now. Not only can you prepare large amounts of food that can get you and yours through the week with minimal clean up, but you can come home to a fragrant, ready-to-eat meal after a long day at work without any fuss. This next recipe is a game-changer and lifesaver in its simplicity and flexibility. Pair it with a salad or fresh vegetables, and you've got a classic in the making.
Ingredients
3-4 lbs of pork shoulder
1 onion, diced
3 cloves garlic, minced
1 can of tomato sauce
½ cup cider vinegar
½ cup brown sugar
½ cup chicken stock
1/3 cup mustard
1 tbsp coarse sea salt
½ tsp pepper
Kaiser rolls
Directions
Place pork in centre of slow cooker. Pour on all ingredients.
Close lid and cook on high for 6 hours.
Carefully shred cooked pork with two forks, and mix in with sauce. Serve on buns with a side of veggies and BAM – how easy was that?
Day Two: Pulled Pork Meatloaf
This 2-in-1 dish can be a meal in itself, or pair it with roast potatoes and fresh corn on the cob. If you wish, add to this recipe ½ cup of crushed crackers and an egg to bind it. Feel free to buy premade BBQ sauce, or make your own to slather on top.
Day Three: Pulled Pork Lasagna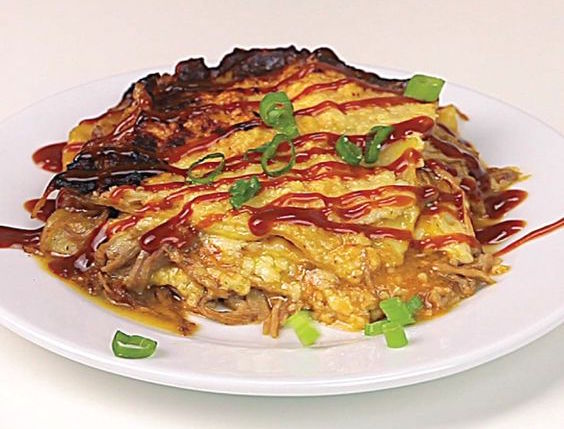 Feeling a little adventurous and still have a pound of pulled pork to eat up? For a Southern twist on an Italian favourite, try pulled pork lasagna. It's much easier than it sounds – after all, who has time to make homemade lasagna? Well, when all you need are lasagna sheets and cheese, it takes no time at all.
Whole Roasted Chicken
Day One: Slow Cooker Roast Chicken & Veggies
Don't let the idea of cooking a whole chicken deter you. It may appear daunting, but as long as you have your trusty slow cooker by your side, you'll never again doubt your ability to make a timeless roast dinner. Feel free to substitute any vegetables that are in season, and add herbs and spices to your liking.
Ingredients
3-5 lbs whole chicken
3 medium potatoes, diced
2 cups carrots, diced
2 ribs celery, diced
1 small onion, diced
1 tbsp paprika
¼ tsp cayenne
1 tsp garlic powder
salt & pepper to taste
Directions
Place the veggies at the bottom of the slow cooker.
In a small bowl, combine the spices.
Remove the gizzards and neck of the chicken. Rinse well and pat dry with a paper towel. Place chicken on top of vegetables.
Rub spice mixture all over chicken. Put on lid and cook on Low for 6-8 hours, or on High for 4-5.
Remove chicken and let rest before carving (keep the bones for Day 3). Serve with veggies and dive in.
Day Two: Quick Chick Salad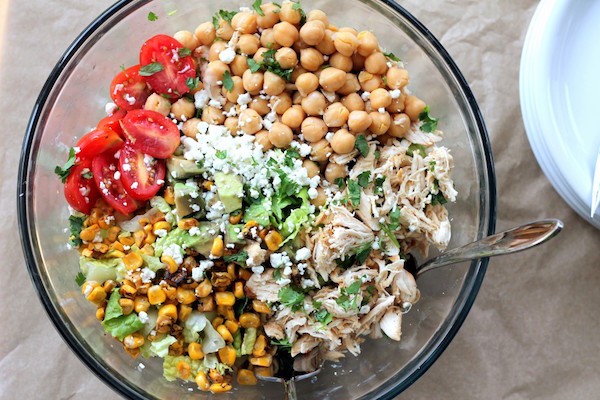 Looking for a fast snack or lunch option on the go? Pack a healthy chicken and chickpea salad to satiate your palate without slowing you down. The combination of juicy roast chicken with protein-rich and delicious chickpeas will keep your energy high to get you through the day. Have any of that BBQ sauce left over from your pulled pork meatloaf? Drizzle it over this salad for an extra kick.
Day Three: Chicken Noodle Soup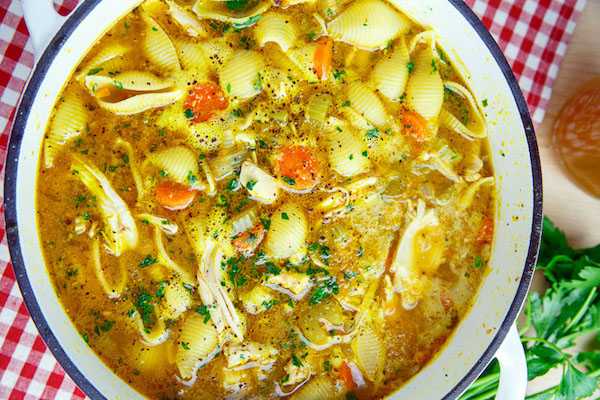 It may be the most overlooked dish – something you'd never consider making from scratch – but there's really nothing more comforting than a bowl of hot chicken soup. Whether you're not feeling well, or just want a taste of nostalgia, this simple chicken noodle soup recipe is a necessary addition to any cook's repertoire. If you're feeling up to it on Day 1, make your own broth by boiling leftover chicken bones on low heat for 24 hours. No time? Grab a box of broth and call it a day.