Day Two with Ron Fraser – Ford Surprises Everyone
So, you may ask…how does a simple car company affect my life, and what has it got to do with cutting-edge technology, and more specifically, the CES?
As it turns out, plenty.
Today was our first full day at CES 2018 in Las Vegas. Alan, Diane and myself set our plan for the day, we were up at 5:30 am and out the door to attend a keynote address at the Palazzo hotel. One of the major events of the week certainly, when the CEO of The Ford Motor Company (Mr. Jim Hackett) gives a presentation on behalf of one of the most iconic and instantly recognizable companies on the planet.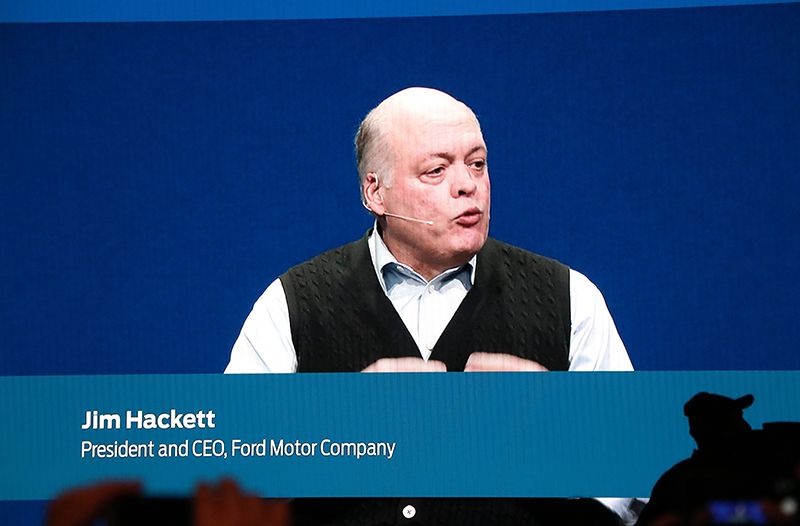 The room was packed, there were around 4,000 people in the Palazzo Ballroom without a doubt. None of this was a surprise. What was a surprise, was that there were no flashy cars, no new product announcements, and no new technologies presented which seems to be a presentation standard amongst car companies today. What we did see and hear for the next hour was the very relaxed, and sincere head of one of the largest corporations in the World talk philosophically about what really would have to happen to our cities to be part of the New Connected World, specifically with autonomous vehicles. And while Ford wants to be an important part in that (it is good business) you really got the feeling that Mr. Hackett really wanted to get this right, for the benefit of everyone involved. He presented several of his expert employees who spoke just as passionately about how cities would have to be integrated with EVERYTHING that moves in the core, and everyone,  regardless of their particular mode of transportation. They showed city concept films that had autonomous cars, delivery vehicles, bicycles, pedestrians all sharing the same intelligently modified space.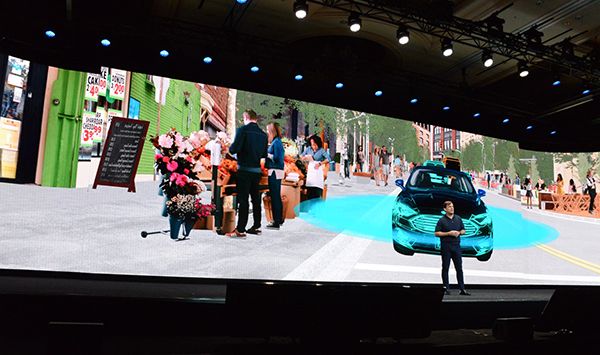 Ford knows that the life of their 115 year old company is not guaranteed, and those disruptive technologies need to be embraced by all the stakeholders involved. A car that can monitor it's driver, and summon help in an emergency, with no human intervention is coming very soon. The same system will change traffic control, and autonomous vehicles will clear a path for emergency responders.   He knows, and believes very passionately, that this integration into the urban landscape is critical for it's success. He also knows there will be some trade offs of privacy to allow this type of system to operate and that the more we talk about these ethical questions today, the better chance we have of getting it right, and sooner than later.
It was fascinating, exciting and a bit disquieting all at the same time. That accurately describes the World of technology we see all around us today, and knowledge and asking these questions really seems to be the best way forward to make this system be the best system for all of us.
Mr. Henry Ford changed the World 115 years ago with the first mass production automobile, and what is happening today sure feels as if the car is once again poised to change the World in a very significant way.
Thanks for listening, I'll return tomorrow with many of the great things we saw today at the CES show here in Las Vegas!
Ron