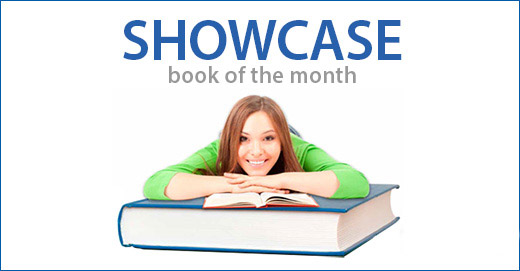 This month we are reviewing the book The Harem Midwife by Roberta Rich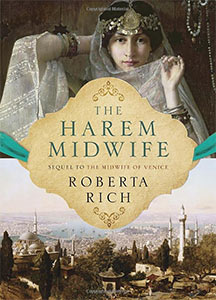 The Harem Midwife by Roberta Rich
Hannah and Isaac return in this riveting and suspenseful sequel to the #1 national bestseller The Midwife of Venice. Hannah and Isaac Levi, Venetians in exile, embark on a new life in Constantinople. Isaac runs a silk workshop, while Hannah, the best midwife in all of Constantinople, plies her trade in the opulent palace of sultan Murat III, where she tends to the women of his lively and infamous harem. One night, Hannah is unexpectedly summoned to the palace. She is asked to examine Leah, a shockingly beautiful Jewish peasant girl who has been abducted from her village and purchased by the sultan's harem. The sultan favours her as his next conquest and wants her to produce his heir, but Leah wants only to escape. Will Hannah lie and risk her life to protect this young girl, or will she perform her duty as imperial midwife?
Reviews
"The Harem Midwife, sequel to The Midwife of Venice, follows protagonist Hannah to her new home in Constantinople. After being summoned to the Imperial Harem, she must decide whether to risk her own safety to help a young slave girl.
I found the book to be an easy read, and found the historical aspects of life in the Ottoman Empire to be interesting. However, the story was quite implausible at times, and I didn't really find myself rooting for our heroine. I would recommend it as a very light, casual read." – Review by Melissa
"The Harem Wife is a sequel to Midwife of Venice by Canadian author Roberta Rich.  It continues on with the story of Hannah a Jewish midwife and her husband Isaac.  In this book they have moved to Constantinople and Hannah is sometimes called to work in the palace of Sultan Murat III.   The book has a number of twists and turns and is very interesting for the true historical information that is included as part of the fictional story." – Review by Carolynn
"I liked the book and thought it was well written.  I found it suspenseful and sad at times but also inspiring when you see some of the choices the main character has to make.  I also really liked getting a glimpse of what it would be like living in that time and culture, even if it may have been a bit farfetched at times. Overall a good read." – review by Sharlie
Book of the Month
Every month we will be featuring a new book to be showcased in our Book of the Month. Staff members and friends will be reading the book and posting their reviews. We'd love to hear what you thought of these books as well. Post your comments and let us know.