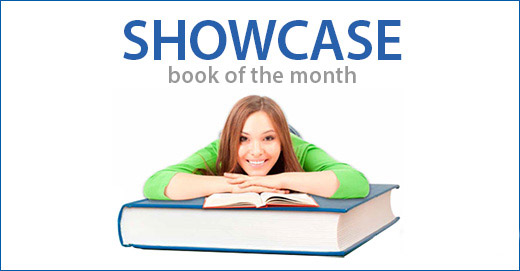 This month we are reviewing the book Brain on Fire by Susannah Cahalan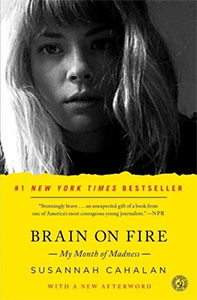 Brain on Fire by Susannah Cahalan
When twenty-four-year-old Susannah Cahalan woke up alone in a hospital room, strapped to her bed and unable to move or speak, she had no memory of how she'd gotten there. Days earlier, she had been on the threshold of a new, adult life: at the beginning of her first serious relationship and a promising career at a major New York newspaper. Now she was labeled violent, psychotic, a flight risk. What happened?
In a swift and breathtaking narrative, Susannah tells the astonishing true story of her descent into madness, her family's inspiring faith in her, and the lifesaving diagnosis that nearly didn't happen.
Reviews
"As a fan of the TV series House, I found this a fascinating read, from going through all of Susannah's symptoms and experiences to the doctors who misdiagnosed her illness. It was difficult to put the book down. Bravo to her for her strength in retelling her story so others with the same illness can benefit from her harrowing journey to recovery and to the doctor who eventually cured her." – Review by Janice
"The book was engaging, at the same time a little scary realizing how resilient the human brain is. Reading this book is like witnessing Susannah Cahalan's fascinating yet horrifying journey. It was very informative, interesting and well-written. I really enjoyed reading this book." – Review by Maria
Book of the Month
Every month we will be featuring a new book to be showcased in our Book of the Month. Staff members and friends will be reading the book and posting their reviews. We'd love to hear what you thought of these books as well. Post your comments and let us know.
Brain on Fire is available at London Drugs along with many other great titles.