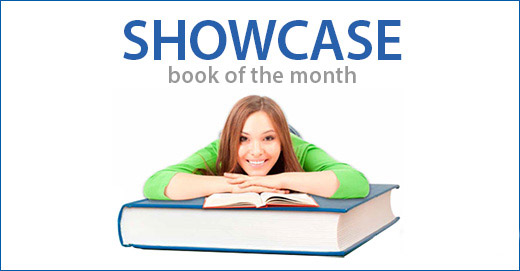 This month we are reviewing the book Open House by Elizabeth Berg. Now available at London Drugs for 30% off our everyday low price.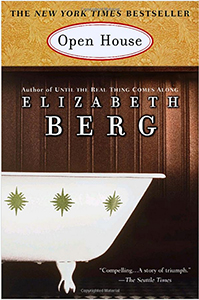 Open House by Elizabeth Berg
In this superb novel by the beloved author of Talk Before Sleep, The Pull of the Moon, and Until the Real Thing Comes Along, a woman re-creates her life after divorce by opening up her house and her heart.
Samantha's husband has left her, and after a spree of overcharging at Tiffany's, she settles down to reconstruct a life for herself and her eleven-year-old son. Her eccentric mother tries to help by fixing her up with dates, but a more pressing problem is money. To meet her mortgage payments, Sam decides to take in boarders. The first is an older woman who offers sage advice and sorely needed comfort; the second, a maladjusted student, is not quite so helpful. A new friend, King, an untraditional man, suggests that Samantha get out, get going, get work. But her real work is this: In order to emerge from grief and the past, she has to learn how to make her own happiness. In order to really see people, she has to look within her heart. And in order to know who she is, she has to remember–and reclaim–the person she used to be, long before she became someone else in an effort to save her marriage. Open House is a love story about what can blossom between a man and a woman, and within a woman herself.
Reviews
"Honest, funny, sad. Interesting ways that Sam tries deals with her separation and how she tries to move on with her life. The different support people she has around her to help her deal with her situation are varied and interesting in their own way. A good, easy read." – Review by Janice
"I found some of the characters in this story fun and interesting but I had a hard time relating to the main character, Samantha. Her identity seems to completely revolve around her husband and we know nothing of who she really is. But overall it was fun to read and you can't help but want to cheer her on as she struggles with creating a new life for herself." – Review by Kelly
"While I found this book to be an easy read and mildly entertaining, I would not recommend it. I did not relate to the main character, I found her to be overindulged and found myself a few times hoping she would just grow up a bit and take responsibility for herself and the situation she was in. I didn't feel she had made any major revelations by the end, everything just seemed to sort of fall into place for her. Overall I found the story line to be weak and didn't feel it really went anywhere." – Review by Shelley
Book of the Month
Every month we will be featuring a new book to be showcased in our Book of the Month. Staff members and friends will be reading the book and posting their reviews. We'd love to hear what you thought of these books as well. Post your comments and let us know.