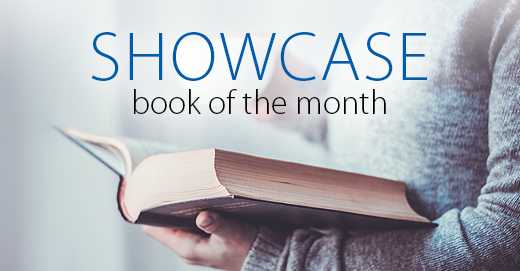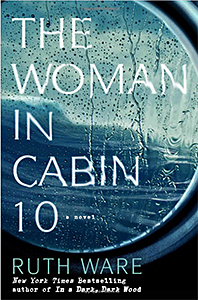 The Woman in Cabin 10 by Ruth Ware
Travel writer Lo Blacklock's latest assignment is tantalizing: write a story about the maiden voyage of the luxury cruise ship Aurora. The promise of clear skies, calm waters, and a small list of well-heeled guests awaits. How could she say no?
As the voyage sets out, it is everything Lo could hope for. The ten cabins are plush and the guests are elegant. Soon, though, frigid winds lash the deck while dark clouds conspire overhead. Then Lo is awakened to something out of a nightmare – a sickening splash and a woman's body disappearing beneath the waves. But the passengers and crew remain accounted for, and nobody admits to having seen this woman on board.
Lo knows something has gone horrifyingly wrong. But who was the woman in cabin 10? And why will no one believe what Lo saw?
With surprising twists, spine-tingling turns, and a setting that proves as uncomfortably claustrophobic as it is eerily beautiful, Ruth Ware offers up another taut and intense thriller in The Woman in Cabin 10.
Reviews
Murder mystery thriller set on a small high end cruise ship on its introductory Scandanavian cruise for press and investors.  Fast paced and keeps you guessing as to what really happened.  Ending seems rushed or poorly edited but still a good read. – Review by Carolynn
The Woman in Cabin 10 kept me flipping pages so I could get to the finale of the mystery surrounding the disappearance of a passenger on the luxury ship, The Aurora Borealis. Although it does start off a bit slow, the beginning uses traumatic experiences of the main character and journalist Lo Blacklock, and incorporates them into the twists and turns of her quest to uncover the truth. In addition, an array of supporting characters each with a strange past leaves the reader suspicious, curious and wondering if Lo is going a bit crazy herself. The setting of a cruise ship in the midst of the Norwegian fjords, isolated and disconnected from the main world adds to the dark plot. It was a great "who done it?" type story that keeps you on your toes. – Review by Samantha
Book of the Month
Every month we will be featuring a new book to be showcased in our Book of the Month. Staff members and friends will be reading the book and posting their reviews. We'd love to hear what you thought of these books as well. Post your comments and let us know.
The Woman in Cabin 10 is available at London Drugs along with many other great titles and is on sale for the month of April.