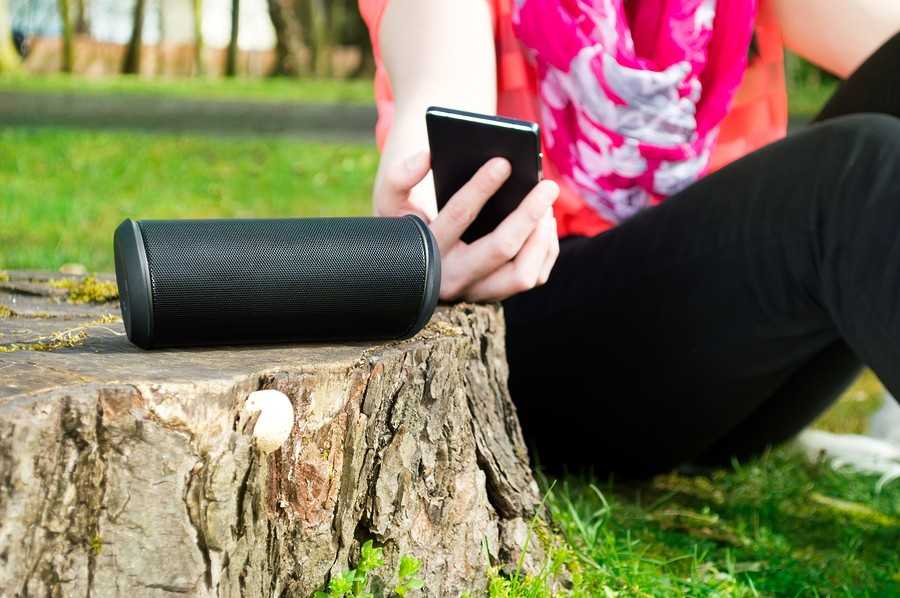 Tired of tangled headphone cords? Want to move parties to the patio seamlessly? Need mood music for moonlight picnics? How about mountaintop tunes for your next big group hike? All this and more is now easier with the growth in wireless audio.
Despite the vinyl resurgence, most audiophiles also enjoy digital and streaming music. So it's fitting that the related tech is advancing steadily.
Here are some of the best wireless audio options at London Drugs:
Travel-Size Speakers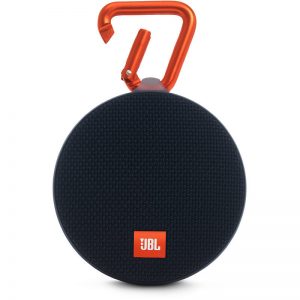 This clip-on wireless speaker from JBL represents the ultimate in go-anywhere-do-anything convenience. A feature that is a major draw to wireless audio.
This one is water resistant, connects to audio either wirelessly or via a built-in 3.5mm cable, and clips onto any backpack or belt with its integrated carabiner.
This unit plays up to eight hours of music on a single charge. And a rubber shell helps make it durable enough to hold up to all of your outdoor adventures.
As Canadians, we all know something about that.
Wireless Headphones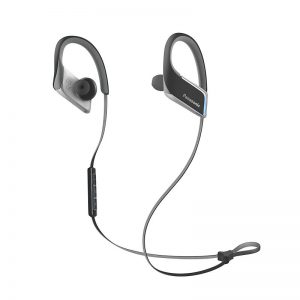 In this case, wireless means they don't connect to your device via a headphone jack. Instead, they connect with Bluetooth.
These Panasonic sport clips are just one of many great wireless headphones styles and options. But they show off a lot of the benefits.
Like many sport models, their short cord rests behind your neck, preventing restriction while you work out. So they're perfect for running, biking, or whatever you do for exercise – well, except swimming, though they are water resistant and fully washable. They also subtly light up on the sides, making them ideal for running late at night and on many Canadian mornings, as well.
Portable Home Speakers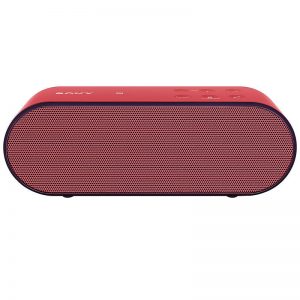 A major component of the wireless audio wave is the portable in-home speaker. These units pack incredible power but are light enough to tuck under your arm and move from room to room on a whim.
Whether you use them for entertaining or simply taking your early morning family radio sing-alongs to a new level is completely up to you. The model pictured, from Sony, is a 20W two-channel speaker that can be used for convenient hands-free calling.
Of course, you can take these speakers on the road. That's good. Because once you're used to one at home, you might never want to be without it.
Outdoor Audio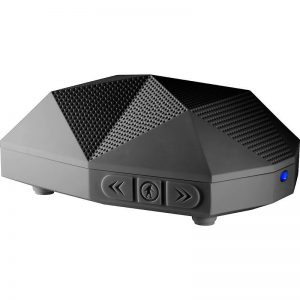 Another game-changer in wireless audio is the powerful, portable outdoor speaker. These are weather proof and give your patio parties atmosphere without snaking extension cords and stereo cables into the house. And of course, they work just as well in parks or beaches.
Pictured is the Turtle 2.0 from Outdoor Tech. It produces 96 decibels with 12 hours of playback battery life. It can connect to your device via Bluetooth or micro USB.
Another impressive option is the ION Patio Mate. It clips directly to an umbrella to provide both light and sound for anyone sitting there.
WiFi Home Speakers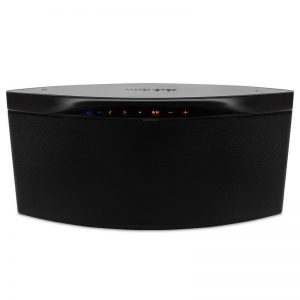 The WiFi home speaker category is unusual among wireless audio devices in two ways.
First, it's not portable. These speakers are placed permanently in individual rooms, ideally throughout your home. Second, they connect via WiFi, not Bluetooth, meaning you can control them from anywhere and are not limited by reception range.
WiFi home speaker systems are a pretty big investment. But you'll likely thank yourself once you can control the audio in any room of your home, including a teenager's room, all at the touch of a button, from anywhere you might be.
Shower Speakers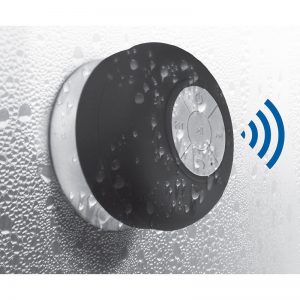 Singing in the shower came into fashion at the same time as hot running water. But the ability to stream music wirelessly and control it, all while waiting for your conditioner to set? Now that's a step forward.
With over six hours of battery life, the S-Line Soak'd lasts for plenty of suds sessions on a single charge.
You can even use it to answer smartphone calls, though we suppose that feature might suit bubble-bathers better than shower-takers.
These are just a sample of the latest wireless audio equipment at London Drugs, with more great options arriving all the time. Join us online or come by your local store and chat with an LD Expert today.