Snowstorms and endlessly rainy winter days call for wool socks and warm, hearty meals. We say embrace it all — and indulge in these satisfying and comforting homemade soup recipes.
1. Canadian Style French Onion Soup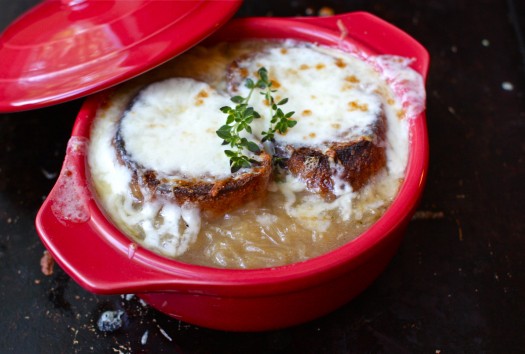 Sweetened with maple syrup, this update on a savoury classic will inspire soup lovers everywhere. Get the recipe from Simple Bites.
2. Goulash Soup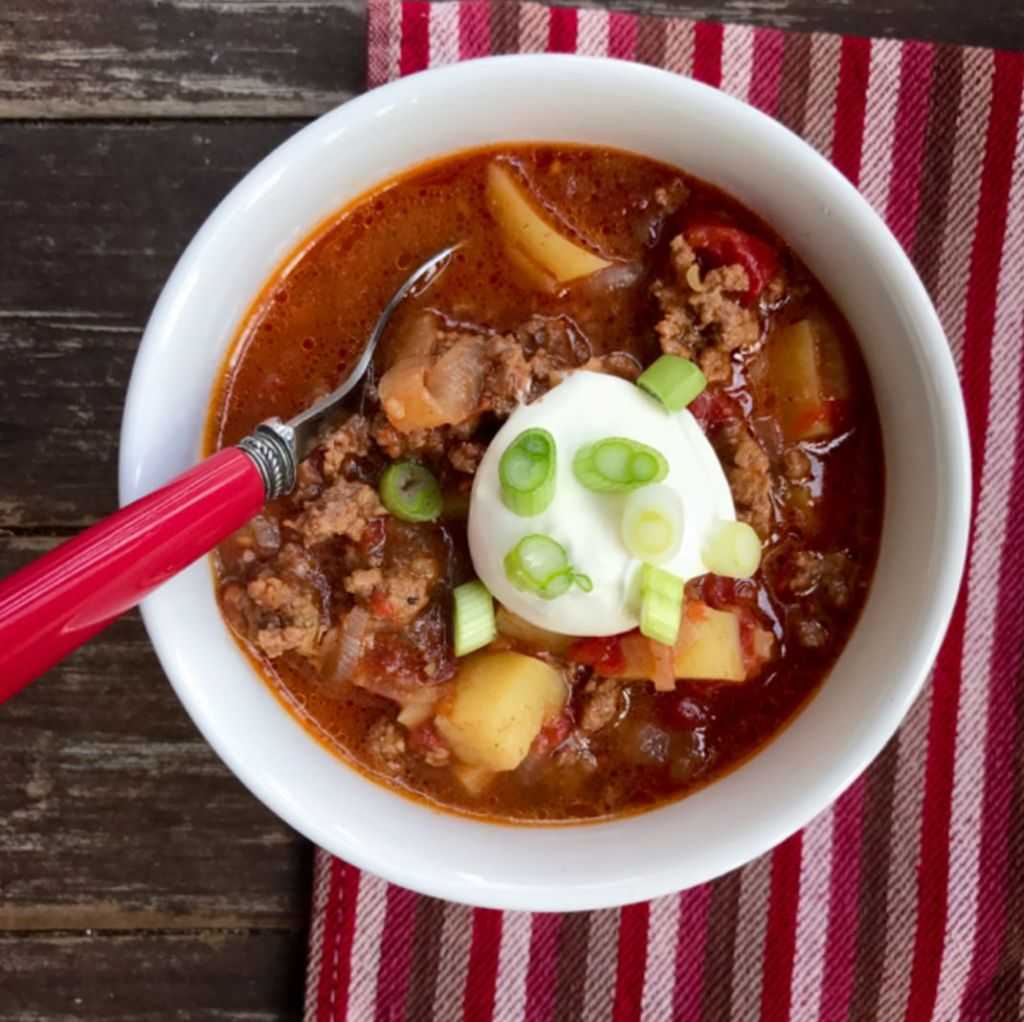 This tangy, meaty dish is filled with rich flavours and only takes 30 minutes to prepare. Get the recipe from Eat. Live. Travel. Write.
3. Tomato Tortellini Soup with Kale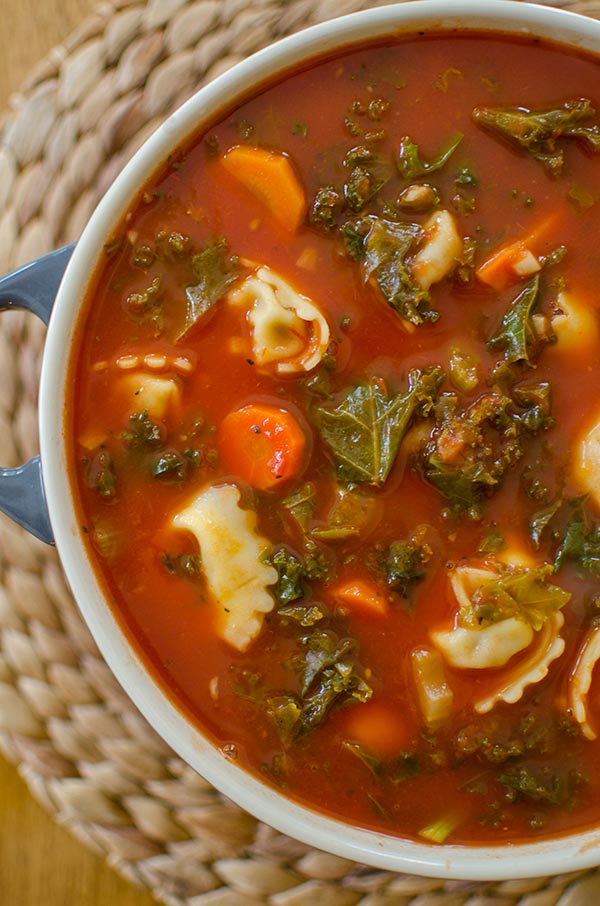 A healthy take on a pasta dinner, this tasty tomato soup is guaranteed to warm you up. Get the recipe from Living Lou.
4. Sweet Corn Soup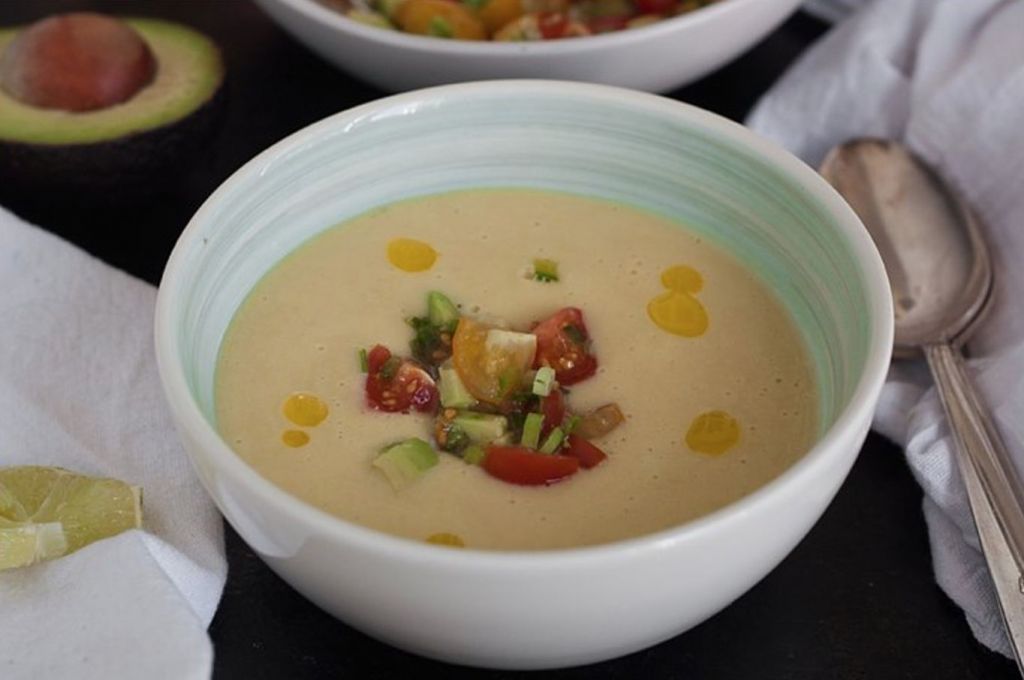 Reminisce about the summer months with these two creamy and customizable corn soup recipes that will brighten up your day. Get the recipe from 80 Twenty.
5. Roasted Carrot and Ginger Soup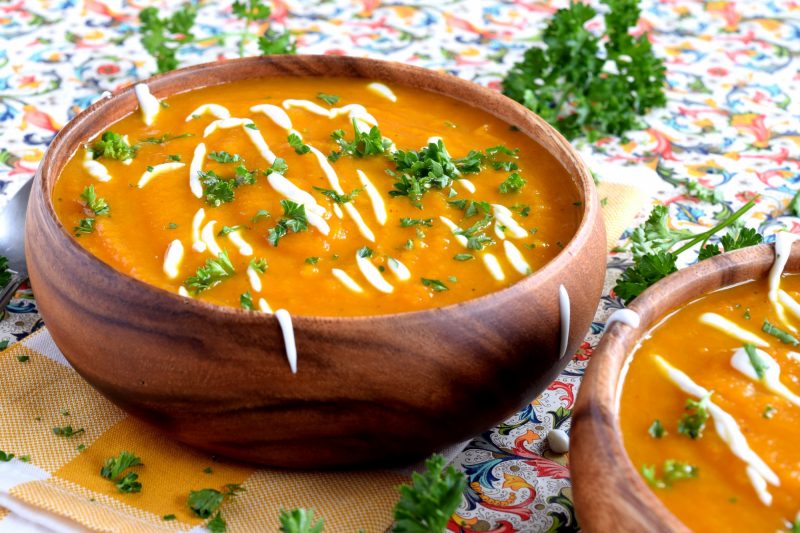 Carrot and ginger soup is ideal for spicing up the winter blues and soothing the sniffles during a cold snap. Get the recipe from Lord Byron's Kitchen.
6. Mulligatawny Soup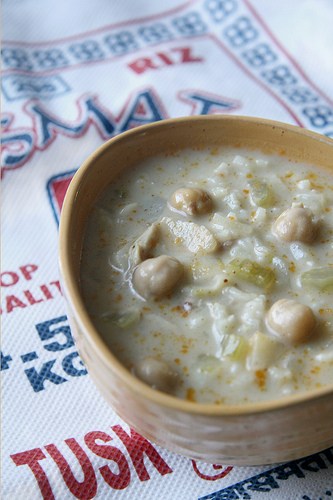 This fun-to-say soup may have been a comfort food growing up, and is creamy and decadent enough to satisfy you all day. Get the recipe from Crumb.
7. Beet Borscht
Make a big batch of this cozy soup to last you through a snowed-in weekend. Easily freeze any leftovers for a quick meal. Get the recipe from Canadian Living.
8. French-Canadian Vegetarian Pea Soup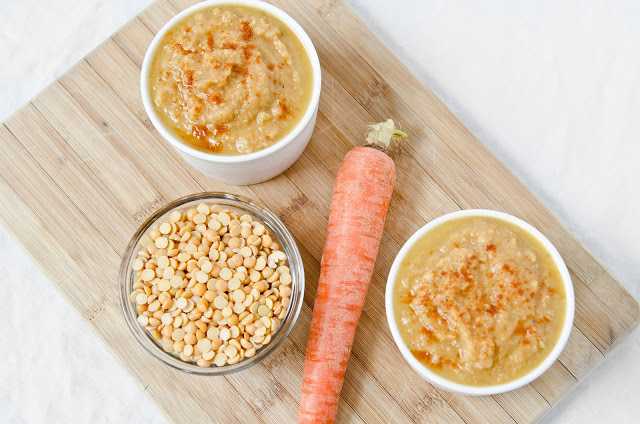 Enjoy soup the French Canadian way with this vegetarian ode to French-Canadian heritage. Get the recipe from the Fig Tree Blog.
9. Homemade Vegetable Stock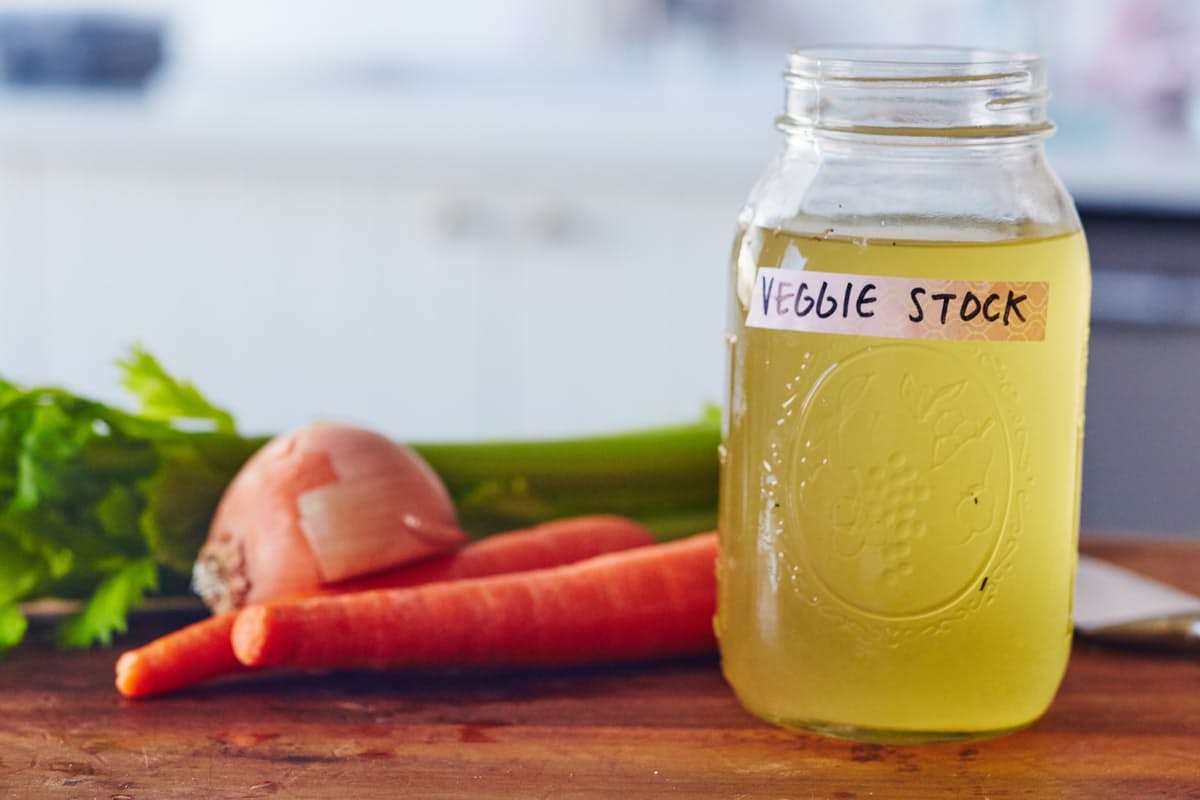 Whether it's used as an all-natural vegan base to any soup recipe or on its own, put your veggie scraps to use and make your own stock. Get the recipe from The Kitchn.
10. Chorizo and Lentil Soup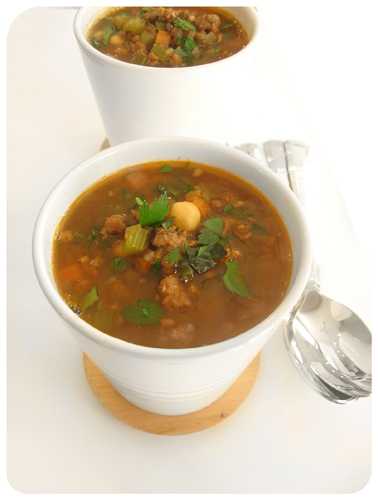 Add spice to your soup this season with the heat of chorizo sausage mixed with the heartiness of lentils. Get the recipe from Seven Spoons.
11. Chanterelle Mushroom Chowder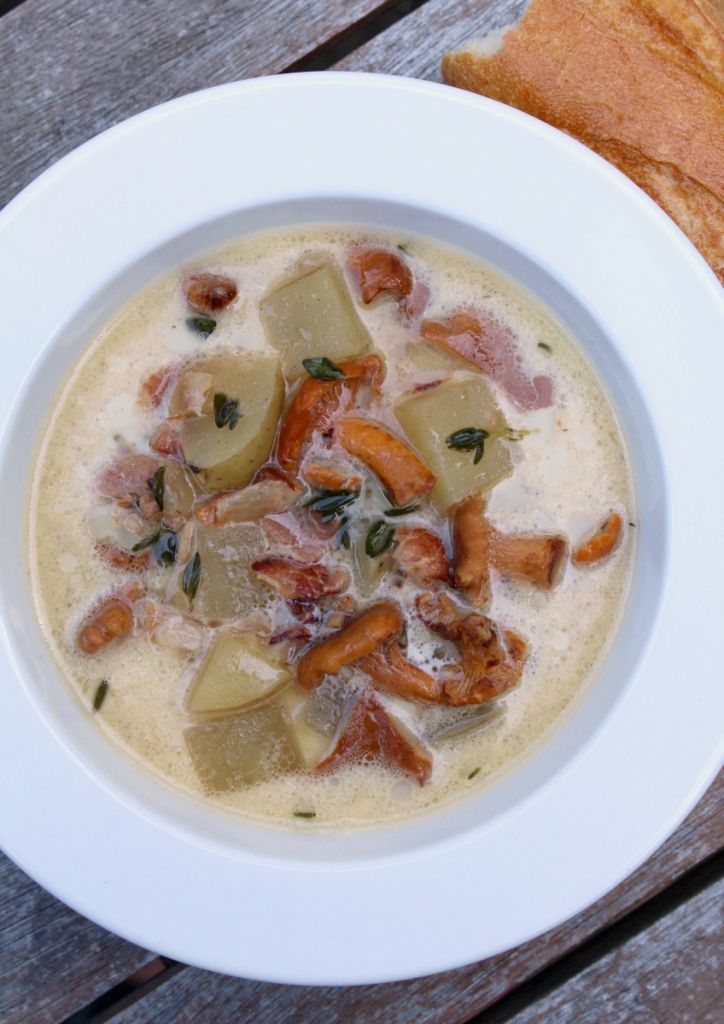 If you're a lover of mushroom soup, look no further. This luxurious and creamy chowder will be difficult to share. Get the recipe from Dinner with Julie.
12. Vegan Broccoli and Cheese Soup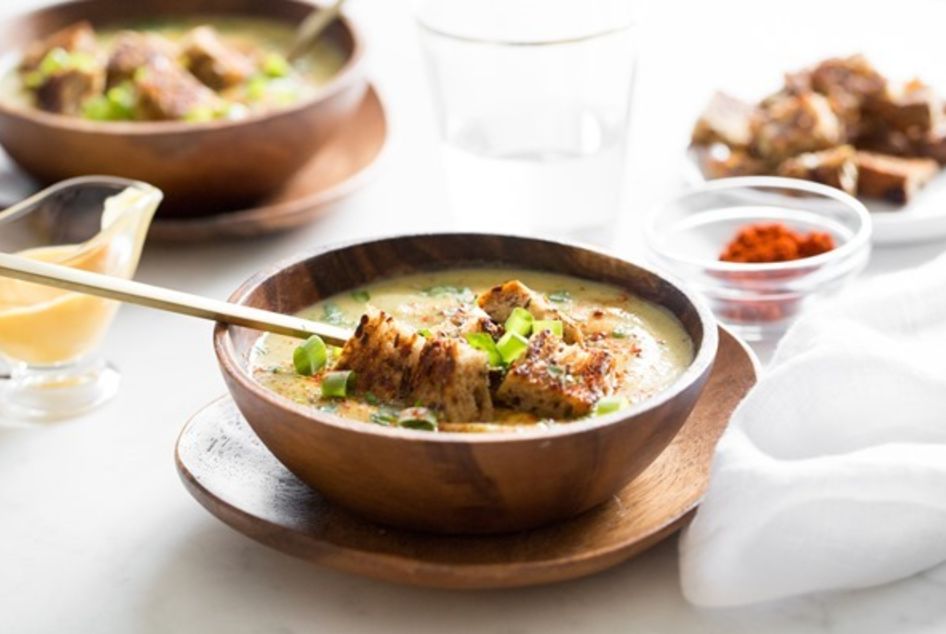 A long-standing favourite for many, now vegans can also enjoy a bowl of creamy broccoli soup. Get the recipe from Oh She Glows.