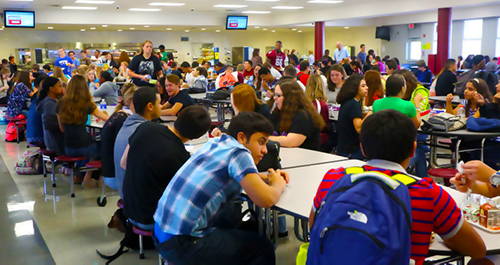 Students of all ages are now back at school. Every day, at intervals, they dip hands into lunch boxes and paper bags, hoping to keep the hounds of hunger at bay.
And what's inside? The sky's the limit. Whether packed by a loved one or the student himself, the good old fashioned brown bag (or its more reusable equivalent) can contain a universe of choice–and memories.
Take the following 10 snacks, for example, which have stood the test of lunchtime, each paired with a healthful equivalent.
* * *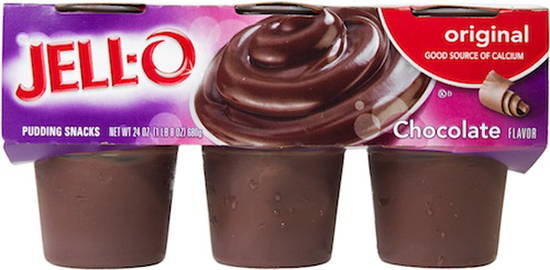 YOU REMEMBER: JELL-O PREPARED PUDDING
Jell-O is a an old company with an interesting history. But is the proof of this snack's value in the pudding? The presence of sugar, sodium, and saturated fat may disqualify Jell-O as a healthy snack for many (although it does have calcium, as noted on the box!). But then again, perhaps sometimes a treat is simply a treat.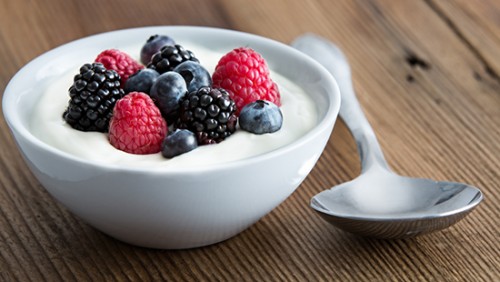 A DELECTABLE ALTERNATIVE: YOGURT
If you like to break out the spoon at snacktime, yogurt is a clear choice. It's a food so inclusive that it can be enjoyed both by those too young and too old for teeth. Plus yogurt comes with a suite of options: higher and lower fat content, drinkable and non, probiotic and non, flavoured and non. Steering clear of the more highly sweetened versions is the only precaution.
* * *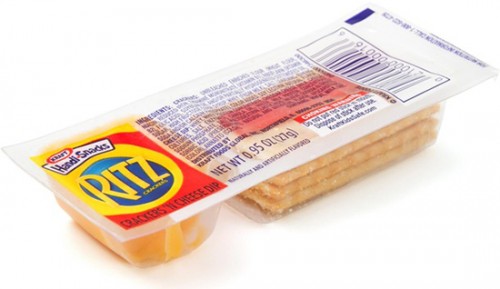 YOU REMEMBER THE: RITZ HANDI-SNACK
It's hard to believe that a person can get nostalgic for a cheese reservoir and red plastic applicator, but I can attest it is possible. Handi-Snacks—the most popular of a host of competitive products—were released by Nabisco in the mid 1980s and started with a cheese and cracker combination. In time, the line grew to encompass bread sticks, Oreo crackers (with accompanying "stuff"), and, briefly, peanut butter.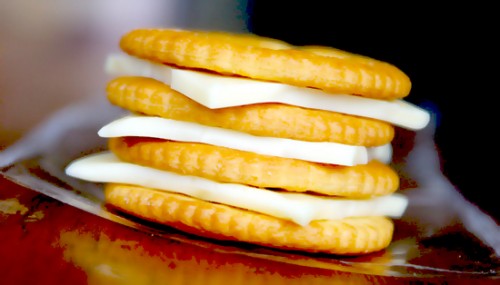 A DELECTABLE ALTERNATIVE: CHEESE & CRACKERS
While you can't exactly call old-fashioned cheese and crackers unprocessed (or, ahem, fat- or salt-free), the popular combination does takes assembly off the industrial line, putting it in your hand. The key to keeping things crisp during transportation is mastering the stack inside two layers of cellophane wrap.
* * *
A sweet treat ubiquitous in Canada through the 1960s and 1970s, Wagon Wheels may have rolled out of favour with sugar-aware lunchmakers. Introduced in 1948, and produced in Canada by Weston's, then McCormick's, lately Dare, Wagon Wheels sandwich a layer of marshmallow between two cookie wafers, then drench it all in chocolate.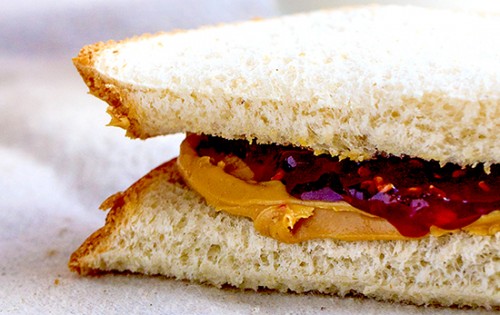 A DELECTABLE ALTERNATIVE: PB&J
If you're fond of healthy sandwiches that don't entirely give up on decadence, PB&J is for you. Hearty, earthy peanut butter, shot through with jam's tart sweetness and spread onto bread, is an enduring combination for good reason. Full of protein and flavour, the snack strikes a near-perfect balance between rich and responsible. Choose NoNuts Golden Peabutter or Wowbutter for a nutfree alternative to the 'P.'
* * *
Chocolate-lined and waffle-coned, this nutty, nougaty frozen-ice-cream snack tips the scales at 300+ calories. Invented in Fort Worth, Texas, in 1928, the Drumstick has for years been sold in Canada by Nestle, in a variety of flavours. The treat's main competitor, the Cornetto, is manufactured by Unilever.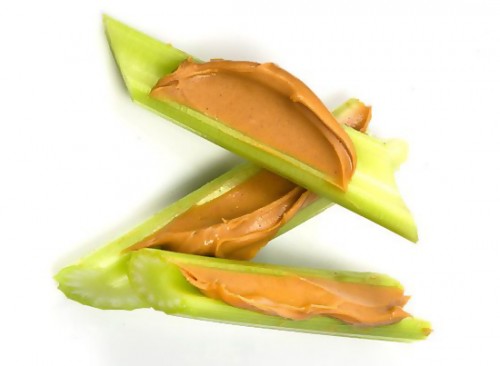 A DELECTABLE ALTERNATIVE: CELERY STICKS
If you prefer a stick whose nutritional information doesn't stick in your throat, celery is for you. An ideal vessel of delivery for a cheese spread or peanut butter, celery lends an exciting crunch and snap to any filling you choose. One veteran trick is to garnish with raisins—the beloved "ants on a stick"—and season with cinnamon.
* * *
If you went to high school in the 1980s or 1990s, you could no more avoid Fruit Roll-Ups than you could Michael Jackson. There's no getting around it, though: the main ingredient in Fruit Roll-Ups, launched in North America in 1983, is sugar. In fact, five different types of sugar: sugar from pear juice concentrate, corn syrup, dried corn syrup, sugar, and a small amount of dextrose.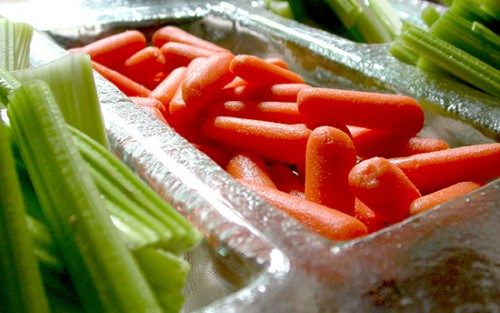 A DELECTABLE ALTERNATIVE: RAW VEGETABLES
The Canadian government recommends that school-age kids receive between five and eight servings of vegetables a day. Why not start at lunchtime, keeping the veggies in their raw state? With a small, reusable container of dip, vegetables make a cheap, healthy, and exceptionally portable snack.
* * *
How about you? What snacks of yore do you remember with fondness? What is your favourite of all time? Favourite variation on a classic?