Smoothies are the perfect way to start the morning, boost energy during the day and replenish your body after a workout. For a little taste of spring, use your favourite seasonal fruits, pick up a personal blender, and prepare these delicious and nutritious smoothies that are sure to satisfy your sweet tooth.
Also, check out our solution to charging up your smoothies in a pinch (perfect with any of these recipes)!
1. Grapefruit Breakfast Smoothie Bowl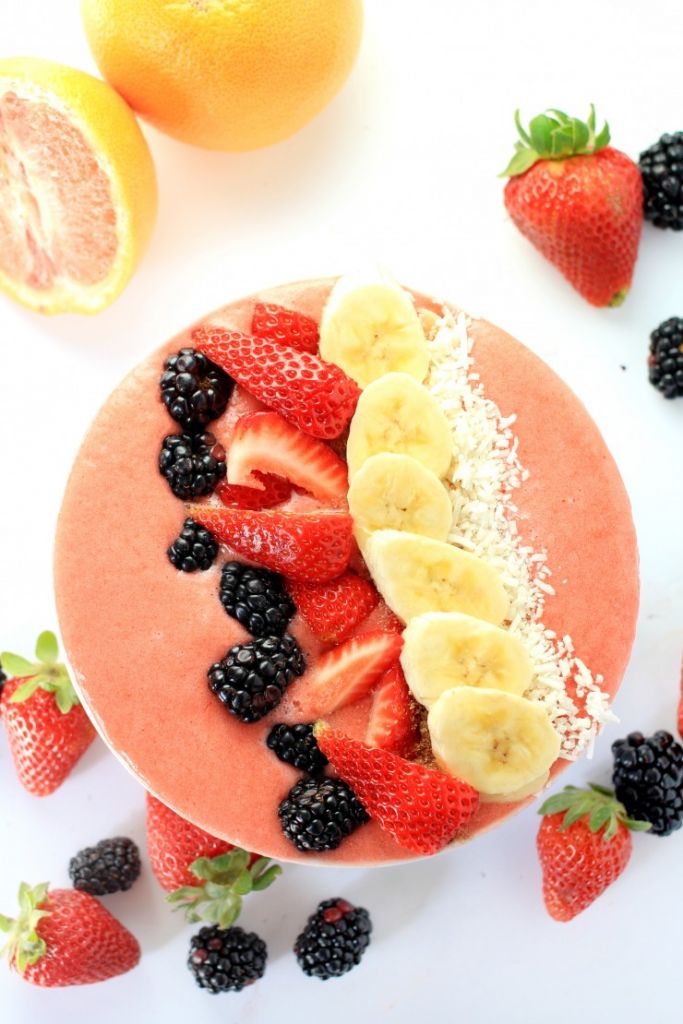 Substitute the usual bland grapefruit breakfast with this creamy and tangy smoothie bowl. With only five ingredients as your base, this smoothie is easy on the waistline and the wallet, and can be customized in any way you'd like.
[Find the recipe at Frugal Mom Eh!]
2. Pineapple Apple and Orange Super Green Smoothie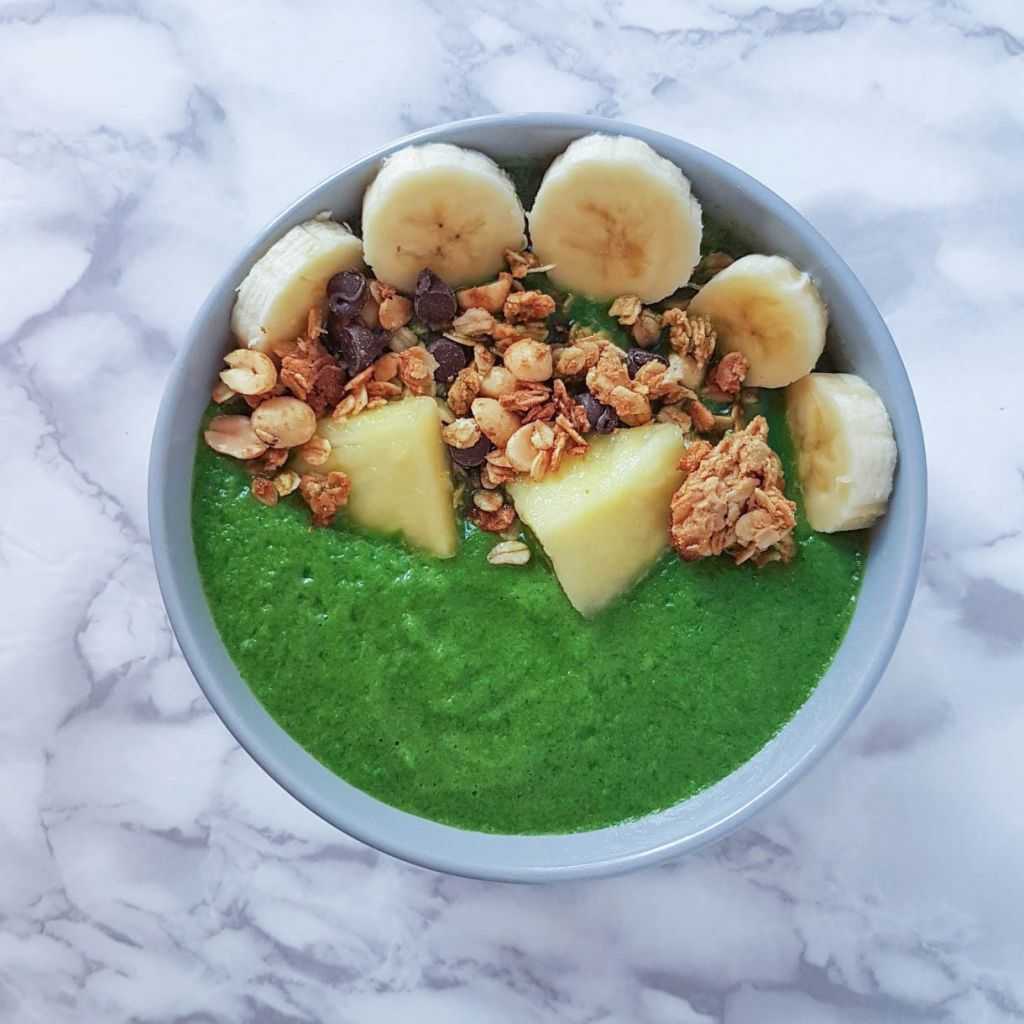 Green smoothies don't have to taste overly, well, green. With this recipe, you'll get all the vitamin and fibre benefits possible from your kale and spinach, with all the sweetness of pineapples, apple and citrus. Yum.
[Find the recipe at Carmyy]
3. Peanut Butter Banana Smoothie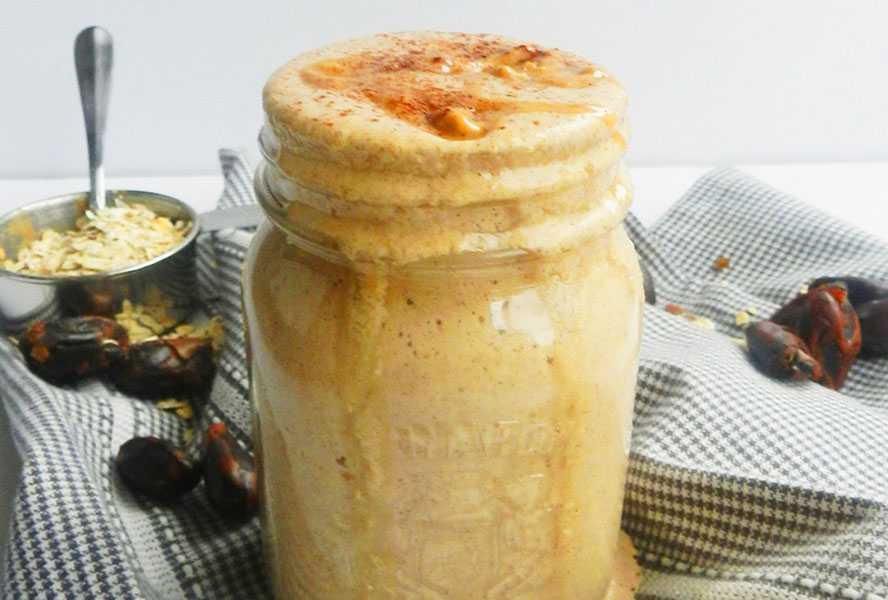 It almost sounds like dessert, doesn't it? Sweetened with dates and thickened with rolled oats and banana, this decadent smoothie doubles as an on-the-go breakfast or protein-packed shake after the gym.
[Find the recipe at Food Network Canada]
4. Raspberry Cheesecake Smoothie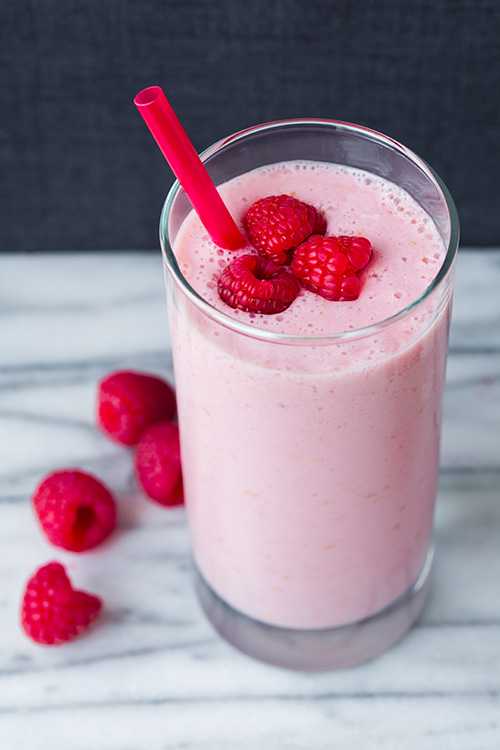 To satiate even the most active sweet tooth, this cheesecake copycat can, in fact, double as a guilt-free dessert — with a surprising secret ingredient.
[Find the recipe at Mommy Moment]
5. Carrot Ginger Turmeric Smoothie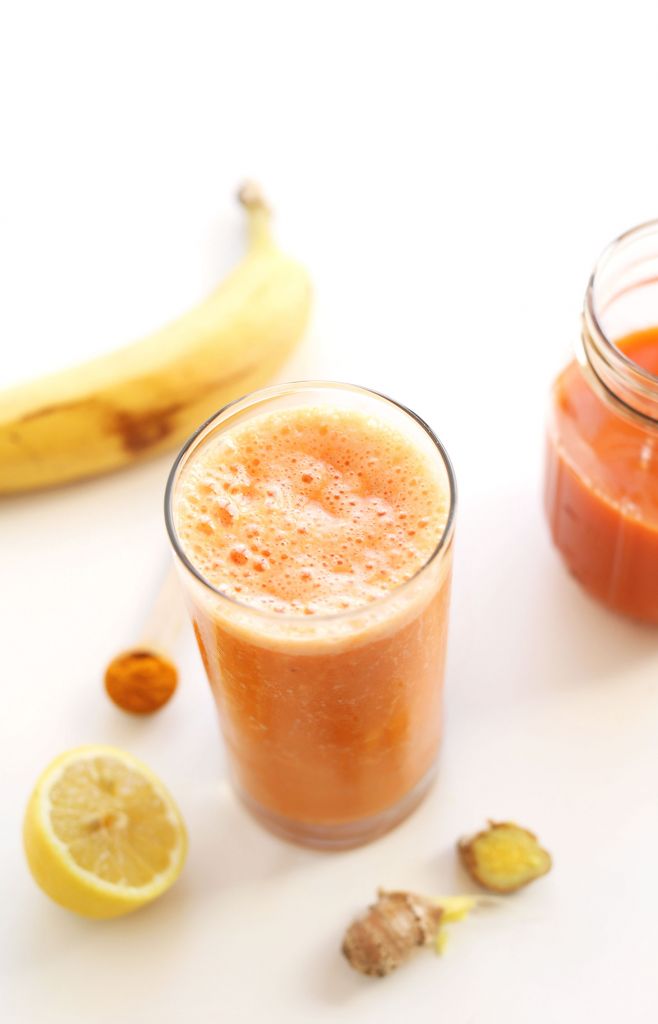 Battling the tail end of a winter cold, and can't wait to get into the springtime mood? Sip on this flu-fighting turmeric, ginger and lemon juice smoothie that's as bright as it is tasty.
[Find the recipe at Minimalist Baker]
6. Fitness Smoothie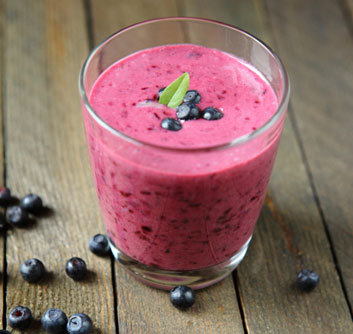 Whether you've started a new workout routine or want to switch up your protein shake repertoire, this antioxidant-rich and protein-filled smoothie is a great addition to any fitness plan. The combination of muesli and yogurt with give you an energy boost to last through your day.
[Find the recipe at Best Health Mag]
7. Chocolate Tahini Avocado Smoothie Bowl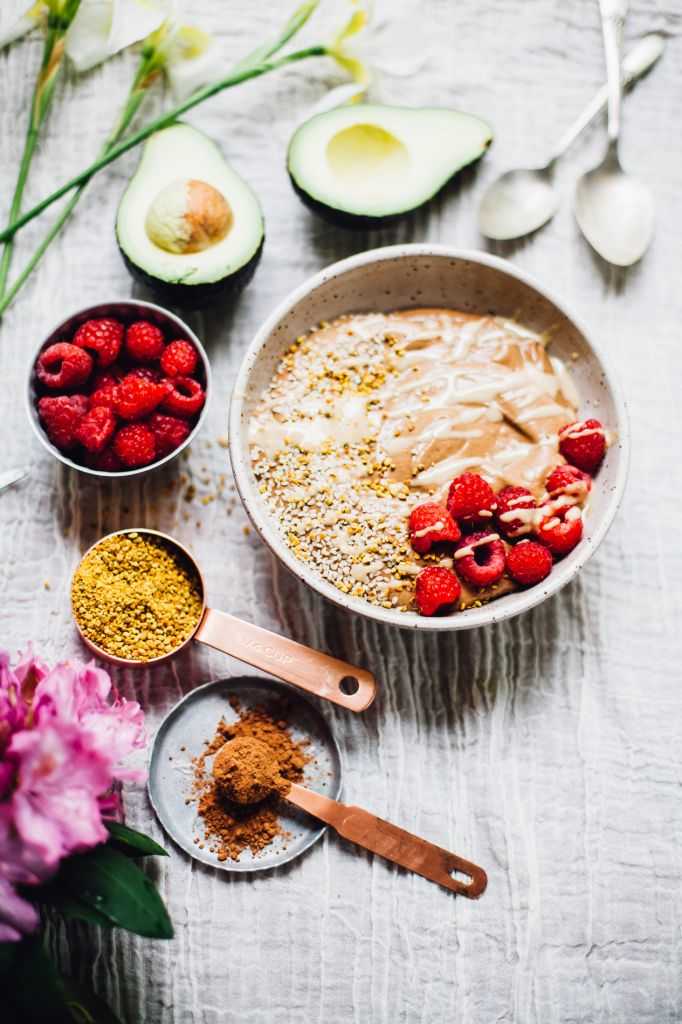 A perfect treat after a yoga session or long work day, this chocolatey, mousse-like smoothie is made with tahini, cocoa powder, almond butter and avocado.
[Find the recipe at Will Frolic for Food]
8. Gazpacho Smoothie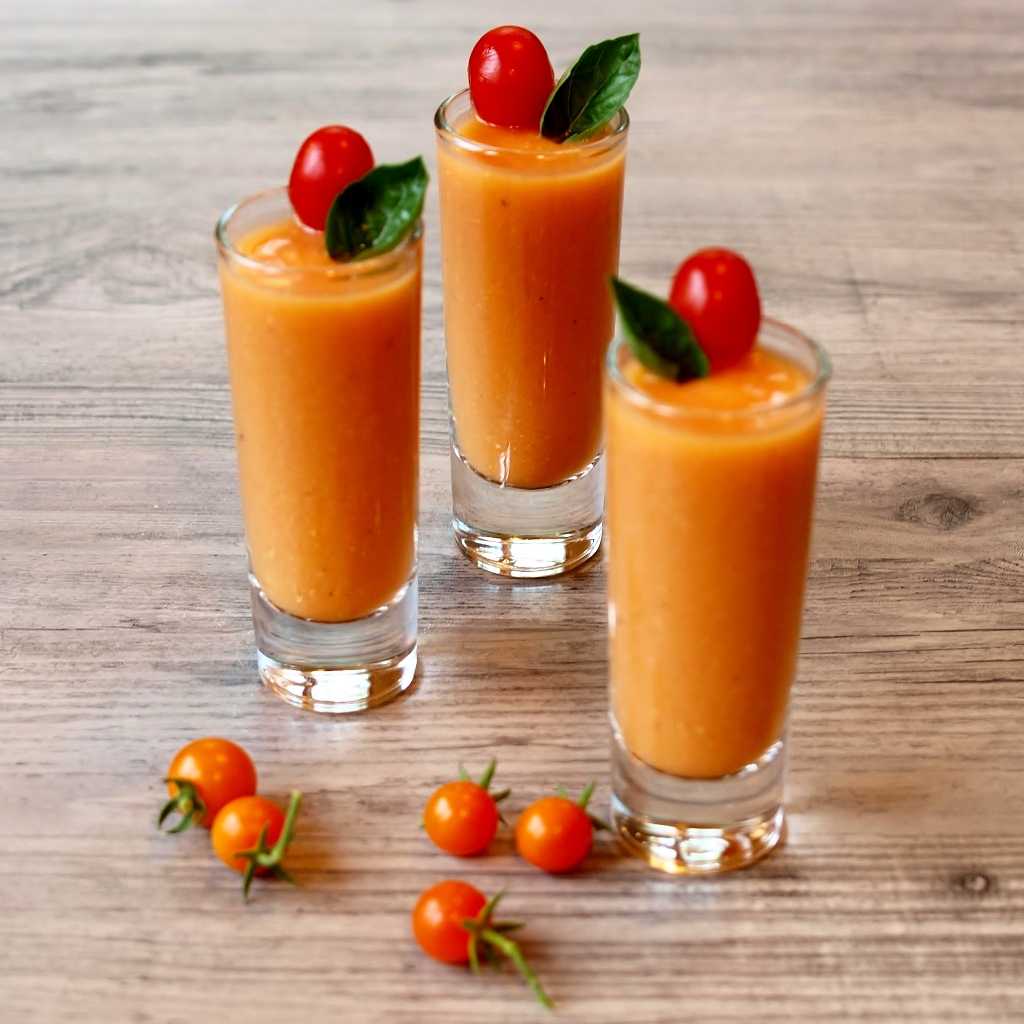 If you're more a fan of savoury snacks than sweet treats, this smoothie option is for you. Reminiscent of an alcohol-free Caesar, you can turn this into a soup or a cocktail.
[Find the recipe at Canadian Living]
9. Protein S'mores Smoothie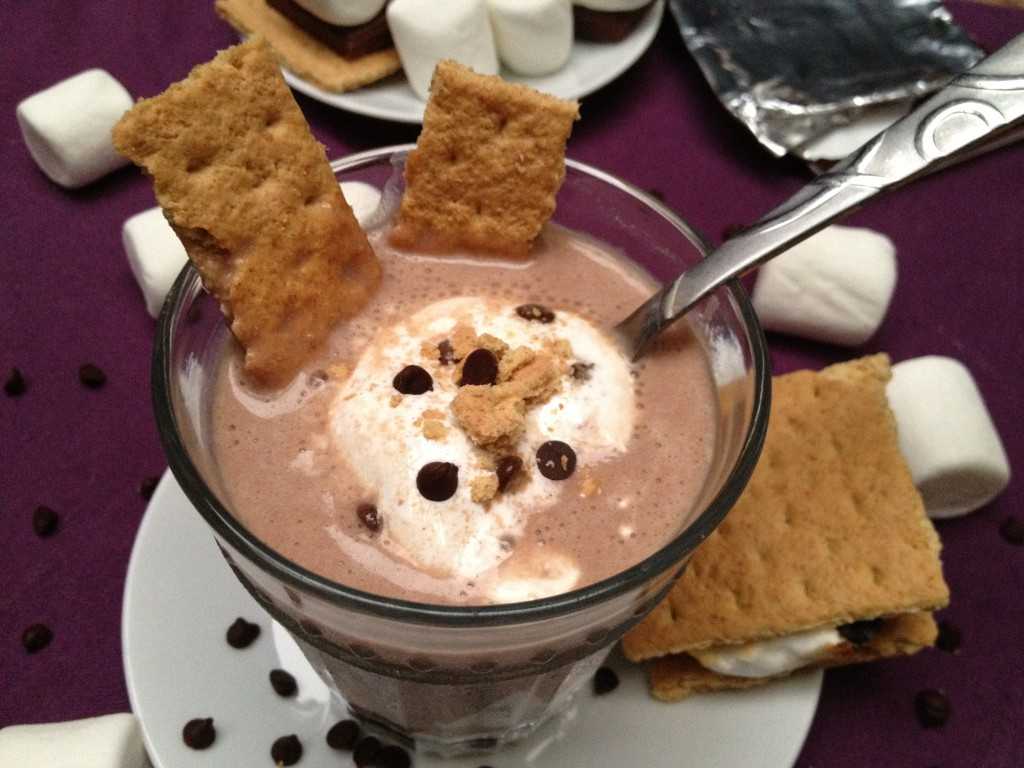 Here's another great post-workout shake with an indulgent twist. Chocolate protein powder, almond milk and traditional S'more ingredients make a drool-worthy dupe for a campfire favourite.
[Find the recipe at Moni Meals]
10. Mint and Green Tea Smoothie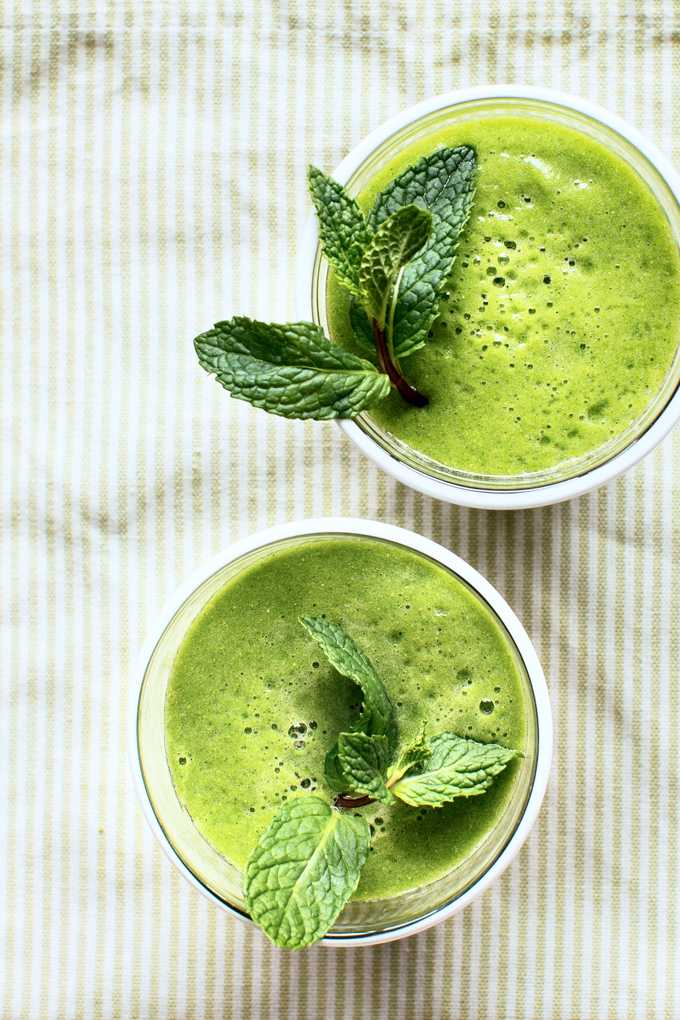 Yes, it's another green smoothie, but again not too green for your tastebuds. Infused with organic jasmine tea, this drink combines leafy greens with your favourite tea staples—ginger and honey—for a fresh springtime taste.
[Find the recipe at Kitchen Konfidence]