Valentine's Day can be a notoriously painful day for people without partners, but it's time we celebrate it for what it is: an occasion to show genuine care to everyone in your life.
Yes, that includes your partner if you have one, but it's also about care for friends, care for family, care for your community, and care for yourself. You're special too, you know!
This Valentine's Day, honour all of these relationships, not just the romantic ones. To help, we've prepared a guide with gift ideas for all the special people in your life.
Gifts for Friends 
Fujifilm Instax Cameras are the perfect way to document your Galentine's Day party (or Palentine's Day, we don't have to be gender-specific here!) and bring the Instagram aesthetic into the real world. With a selfie mirror and special selfie mode, you and your friends can make sure you'll snap the perfect shot.
Make it easier to keep track of whose phone is whose next time you're out by giving your friend a new phone case. Tablet and laptop cases are handy too!
The air gets so dry in the winter, so show your pals' skin and lips some love with hand repair cream or classic beeswax lip balm from Burt's Bees. Burt's Bees is well known for being environmentally friendly, and since 2010 have been sending zero waste to landfills from their manufacturing facility and office, so you'll be showing your love for the earth as well.
If you're looking for something a that looks a little more Valentin-y, try the luxurious Weleda Replenishing Hand Cream or the Wild Rose Renewing Lotion. 
Gifts for Family
Mornings are tough, so make your family's mornings a little more fun with a shower speaker. Since these are portable and waterproof, they're also great to take on day trips to the mountains in the winter and lakes in the summer.
Wearable wellness technology like a Fitbit tells the recipient that you care about their health. They're great gifts for aging parents or other family members. If you have a Fitbit yourself, then you can also get into some friendly competition over who gets the most daily steps.
Chocolate is a classic Valentine's Day gift. You can't go wrong with chocolate! London Drugs has a ton of options including fair trade organic bars from Green & Black's and Zazubean.
Gifts for Your Partner
While Valentine's Day doesn't need to be about romantic love, it can be a special day for people in relationships. Get your partner in the right mood to celebrate love with some romantic music from artists like Barry White and Lionel Richie. The Fifty Shades of Grey soundtrack and For You: A Timeless Collection of Love Songs are great collections for Valentine's Day featuring more contemporary artists as well.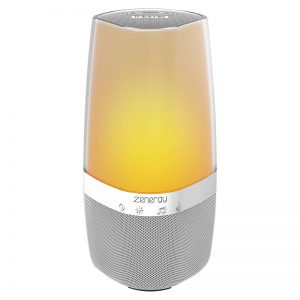 You can further set the mood with the iHome Aroma Speaker, which has a built-in fan to diffuse essential oils and fill the room with lovely scents.
Cozy up with your partner and watch a romantic movie together, like The Age of Adeline, About Time, or perennial classic The Notebook.
Fragrances are always a great gift for your valentine. Check out our luxury scents for him and for her.
Gifts for Yourself
Show yourself some love this Valentine's Day! Indulge in some self care with a beautiful aromatherapy diffuser and essential oils.
Pamper your skin with luxury skincare products. Treat yourself to an at-home massage with a Shiatsu foot massager or neck and shoulder massager. They include both heat and pressure to completely relax you.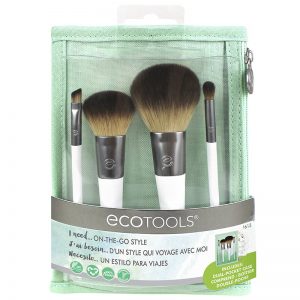 And ladies, glam yourself up while staying green with makeup brushes from Eco-Tools. Their products are made from sustainable bamboo handles, recycled packaging, and come in reusable storage trays.
However you choose to show genuine care this Valentine's Day, we hope you feel the love.