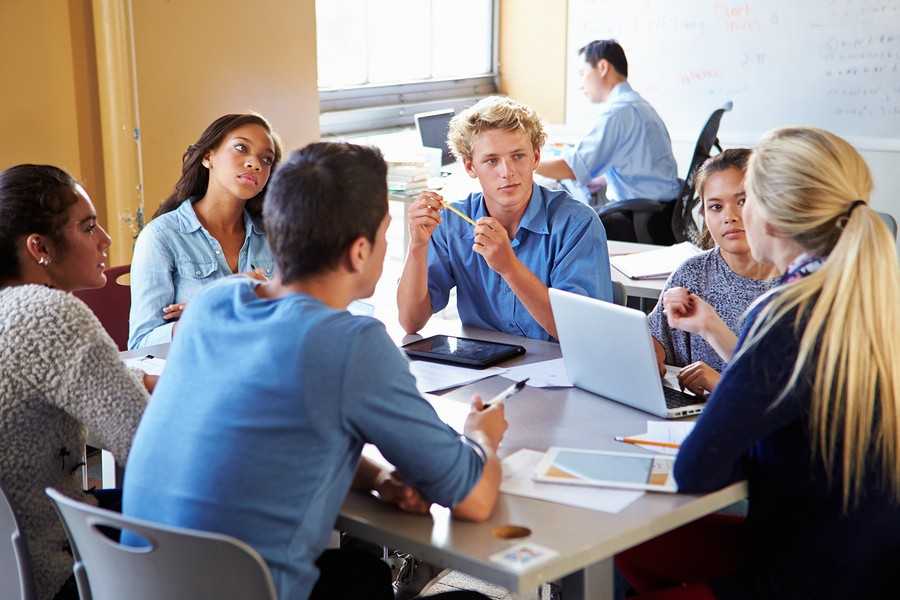 Returning to class, whether it's grade school, college, or university, is always part-thrilling-part-daunting. If choosing a new laptop is among your 2016 concerns, our London Drugs Experts can help.
First, consider what you need. Mainly web surfing and word processing? Keep it light and low-priced with good battery life. Running deep data analysis or, you know, video games? Step up in screen size and processing power.
That means there are two broad categories of back-to-school laptops. Let's call them essential and advanced. Below are four recommendations for each category spread between the most popular laptop brands.
No matter what you do in 2016, London Drugs has a laptop for you. Here are some of the year's best options.
Apple: #1 For A Reason
If you want a computer you'll love, and value customer support, Apple is for you. Experts agree, their laptops are simply the best. But most students require bang for their buck, which means avoiding the top end. Luckily there are affordable options.
Essential – MacBook Air I5: This all-around great student laptop is relatively low-priced but perfectly capable. The flash storage loads projects in—well—a flash, and helps keep the weight to just 1.35kg. It also boasts a 12-hour battery life. So you can easily to take it to every class and extra study sessions without back pain or recharging.
Advanced – MacBook Pro I5: If you need enhanced performance, go with the Pro. Featuring Apple's glorious Retina display and Intel's Iris Graphics 6100 card, the Pro handles elite multimedia editing software for creators like you. The 13-inch screen is ideal for libraries and coffee shops and it easily connects to larger screens for movie night with your crew.
Asus: Rising Fast
In LaptopMag.com's March 2016 report, Asus gained 17 points overall to move within two points of Apple. How'd they do it? Better design scores and greatly superior value and selection. Sounds like a winning formula.
Essential – E Series: Maybe the best student option anywhere, it offers a 14-inch screen, 14-hour battery life, and cool and quiet operation, all within a sleek aluminum body. None of which betrays the thrifty price. It's pretty light, at 1.5kg, and handles all typical uses. Another great feature? Under-palm speakers create an immersive audio experience.
Advanced – ROG Series: Welcome to the "Republic of Gaming." They'd look at home in any sci-fi flick and will make you feel the same in gaming worlds you love. The specs are top-notch and slide-away panels allow for future hardware upgrades. ROGs can also easily handle your visual rendering projects for school. For some, it's not just gaming: it's job research.
Attention Gamers: LD carries Alienware (starting at 1599.99). And Certified Data's Magnum ($1199.99), offering extreme capability at a game-over price.
HP: The Best Seller
Make no mistake, the venerable Hewlett-Packard (est. 1939) still makes great products. And research shows HP holding strong at #1 in sales at over 20% of all laptops. Lately, they're gaining a reputation for style, too. Not bad for the old guy.
Essential – Stream: For something easy on the wallet and eyes, you can't beat HP Stream. At roughly the cost of certain textbooks, it comes with Windows 10 and one year of Office 365. About as light as an Air, it also boasts flash storage for fast loading and long battery life. Bonus feature? The bright colours say, "I'm serious, not boring."
Advanced – Silver 17.3in Notebook: The eye-catching silver is only the start of this laptop's amazing features, which include a gorgeous display and an AMD Radeon 5 graphics cards with 2GB of dedicated RAM. That makes it a great value for nearly any purpose, especially for students who juggle multiple projects and need a big screen.
Lenovo: Taking Care of Business
At second in sales and also fast-rising on the quality charts, Lenovo laptops have appealed for years to practical, professional users. If you're entering a business program, or would like to, Lenovo knows your needs.
Essential – Lenovo 110 Series: Unsure where your needs fall on the spectrum from essential to advanced? These three laptops are your go-to option for all-around performance at reasonable prices. They have all the speed and processing power you'll ever likely need and up to 1TB of onboard memory. Fair warning: you give up some battery life for the added performance.
Advanced – Lenovo X1 Carbon: It's likely outside the price range of many students. But if you can afford it, the X1 Carbon has thrilling design and impressive specs to plant it on anyone's radar. Lighter and thinner than any Apple laptop, it's also virtually indestructible – so you'll feel comfortable with it in your backpack on the bus.
These are only a small fraction of the laptop options available at London Drugs for back-to-school. If you have any questions, our stores are always fully stocked with laptops and LD Experts standing by to help you make the best choice.
Ready to buy right now? Join us online. 
And finally, all of us at London Drugs wish you the best of luck with your studies!
**This article was originally published on the London Drugs Urban Lifestyle Blog**