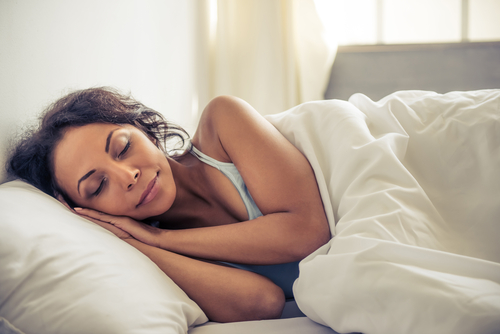 There are plenty of sleep aids that promise to help you doze off into a restful slumber, but U-Dream has quickly become a cult-favorite among the bleary-eyed and sleep deprived. This natural alternative that works effectively without grogginess and other common side effects from some prescription drugs, has been sold out across Canada until recently but is now back in stock at London Drugs. In fact, it's constantly been one of the top 50 most viewed products on our website.
People are singing this natural sleep aid's praises on our website, too. Just check out these 5-star U-Dream reviews:




U-Dream combines traditional Eastern Medicinal herbs and state-of-the-art western herbal medicine, creating an effective natural sleep formula. A blend of roots, fruits, bark and potent flower extracts, this combination of ingredients has been known to addresses the most common sleep difficulties, including insomnia and disturbed sleep patterns.
Started by a husband and wife from Vancouver Island, U-Dream was developed by a team of phytopharmacologists and health care professionals. The specialized formula is packed with a long list of safe, proven and effective plants:
Passionflower for anxiety and insomnia;
Lion's Mane for reducing anxiety and depression;
Schisandra for stress relief and insomnia;
Loquat fruit that helps as a mild sedative;
Jujube for symptoms of anxiety and insomnia;
L-tryptophan for it's sleep-inducing qualities;
And Tuberfleeceflower and Rehmannia roots for alleviating insomnia
Luckily, now that it's back in stock at London Drugs, you can find both the lite (4-5 hours) and full (7-8 hours) versions of U-Dream online and in-store.
Been trying to get your hands on U-Dream? Pick some up at London Drugs while it's still in stock!