It's a commonplace of holidays: the turkey dinner concludes, your eyelids start to droop. You sneak away from the table to pour yourself into a comfortable seat and snooze the snooze of a thousand snoozes (at least until, ahem, the dishes are done).
The yawning doesn't come over you because you're lazy or full, although you may be both. Turkey contains an amino acid called L-tryptophan, which produces in the body two chemicals that make you want to get comfortably horizontal: melatonin and serotonin.
Interesting: Turkey, famous for its soporific effect, contains only modest amounts of tryptophan. A handful of other foods contain much higher concentrations of the amino acid. And all are cheaper and easier to prepare than a Christmas turkey.
More importantly, they're easy to consume before bedtime, and will help you sleep more quickly and restfully. Who needs Ambien when Mother Nature's on your side?
Toasted sesame seed bread
Sesame seeds are small, but they contain high amounts of tryptophan. Why bother with toast when you could simply throw back a handful, you ask? Bread's carbohydrates increase your blood sugar, causing your body to produce insulin and, afterwards, the calming chemicals serotonin and melatonin—the ultimate drowsy combination. Sesame is the sleep superstar, but all kinds of seeds—pumpkin, squash, sunflower, in particular—are excellent before bedtime.
* * *
Raw Nuts
Before bed, a handful of nuts is just what the Sandman ordered. Almonds, pistachios, and cashews (their butters are also excellent, just steer away from the heavily salted or sugared) are very high in tryptophan. Bonus: Nuts also contain magnesium, a mineral that calms your muscles and nerves.
* * *
Fresh Fish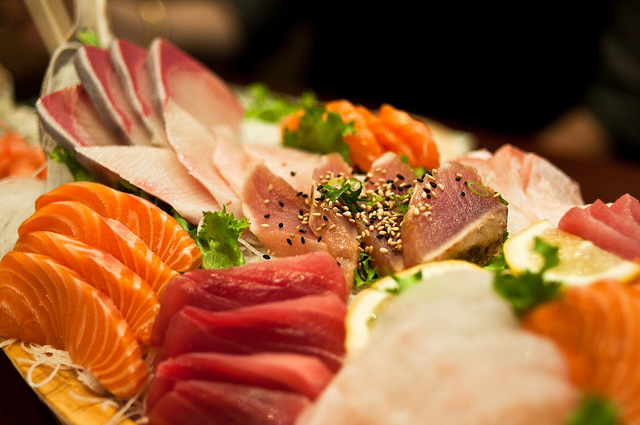 Fish are dense in tryptophan, in addition to being the best natural source of Omega-3s. Salmon is the champion, so definitely try it out. Whatever your choice, don't neglect your Omega-3s. Research shows the fatty acids discourage intermittent waking through the night, and can add as much as an hour to your sleep.  Small surprise, really: If there's one thing salmon know about, it's going the distance.
* * *
Cherries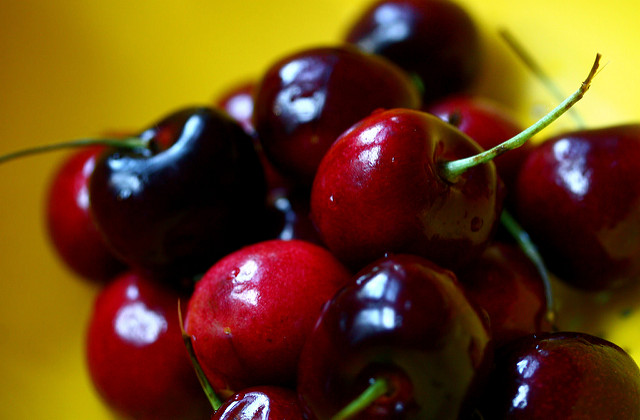 Cherries are so efficient at inducing sleep, they might have been manufactured in a lab. Where most soporific foods induce the body to produce melatonin by first introducing tryptophan, cherries leapfrog the first step and give you a straight shot of melatonin. This is rare. (Melatonin is the chemical that most strongly influences your sleep-wake cycles.) One caveat: before stuffing your mouth, make sure you're not allergic. Treefruit like cherries are difficult on some people's systems.
* * *
Cow's Milk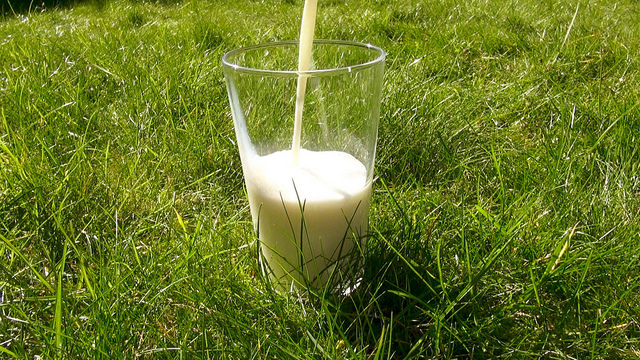 Experts don't fully agree there is evidence that this age-old home remedy actually works. That's because, like bananas, milk contains the amino acid L-tryptophan, which turns to 5-HTP and releases serotonin, which relaxes you. Milk is also high in calcium and magnesium, both known to have a relaxing effect. Milk alone may do the trick, but you'll boost its effectiveness by taking it with a carb-rich oatmeal, granola, or toast.
* * *
Mozzarella Cheese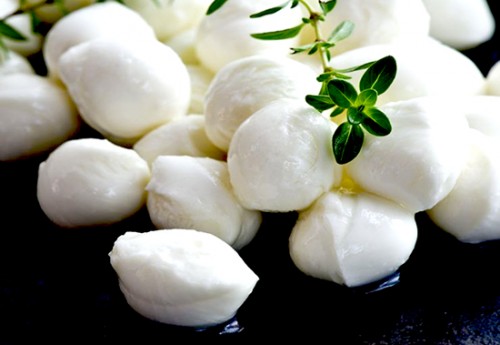 If you're like me, you hear an echo of your grandmother telling you that cheese before bed will give you nightmares. Mozzarella is the exception to the rule. Pound for pound, mozzarella cheese contains twice as much tryptophan as the lean protein. May we suggest a piece of Silver Hill's Squirrelly Bread with a single slice of tomato, laid over with fresh buffalo mozza or bocconcini, drizzled with balsamic vinegar, a few drops of olive oil, and freshly ground black pepper?
Now you've got the tools. Happy sleeping!