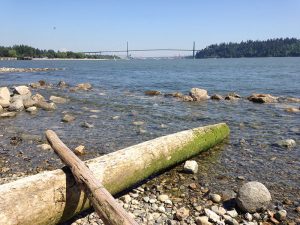 Autumn is a great season for photography. All those crisp, clear days, auburn skies, and of course, the turning leaves with their infinite variety of yellows, browns and reds. Winter lends itself to great photos also, especially if you live somewhere that gets a lot of snow. Bonus points for photos of sunlight refracted through icicles. Then again, there's always spring, with rainbows aplenty and blooming foliage everywhere you look. It's true: there really is no 'offseason' for photographers.
However if there is such thing as a 'best' season for photography, summer makes a darn strong case for it. True, the other seasons may host more dramatic changes in climate and nature, but summer arguably offers the most opportunity to take amazing photos. For one thing, summer is officially the Travelling Season—family vacations, stay-cations, spontaneous day trips and all that exploring to awesome places near and far creates diversity in your photo album like no other season. Of course it's not all landscapes and scenery—it's also the best time of year to get great people shots. Whatever your subjects, summer means big sun, bright skies and bold colours everywhere you look. All that colour and light are invitations to shoot high-resolution photos that beg to be output as rich, visually striking enlargements.
Ultimate Enlargements refer to any Photolab print 12"x18" and larger. They're ideal for larger panoramas such as skyline shots. Photolab technicians colour-correct, sharpen and test to ensure that as much information as possible is captured in each pixel. For larger sizes, where every pixel covers a bigger area, this is especially important.
Speaking of capturing things in tremendous detail, there are at least two past photoblog posts devoted to Ultimate Enlargements (here and here, for example). However, since you're no doubt in a huge hurry to grab your camera and head outside to take photos in this glorious summer weather (hey, at least you should be) here are a few tips to help you get the most out of them:
Put your camera on a tripod. A still camera will capture more details, which Photolab technicians can bring out during the Ultimate Enlargement process.
You can also save your images in RAW format. These files contain much more information, thereby yielding the best results.
Try using your flash outdoors. The additional blast of light helps soften shadows, which can be really pronounced on a sunny day. The flash also lessens the overall contrast in the photo, allowing the camera to capture more detail.
As always, if you have any questions, visit your local Photolab and chat with a technician, who will always be happy to help you achieve the best results.