As part of the recent launch of LDExtras, London Drugs gave new members a taste of the LDExtras experiential rewards: we surprised five lucky winners with their choice of one of eight $10,000 ultimate dream experiences.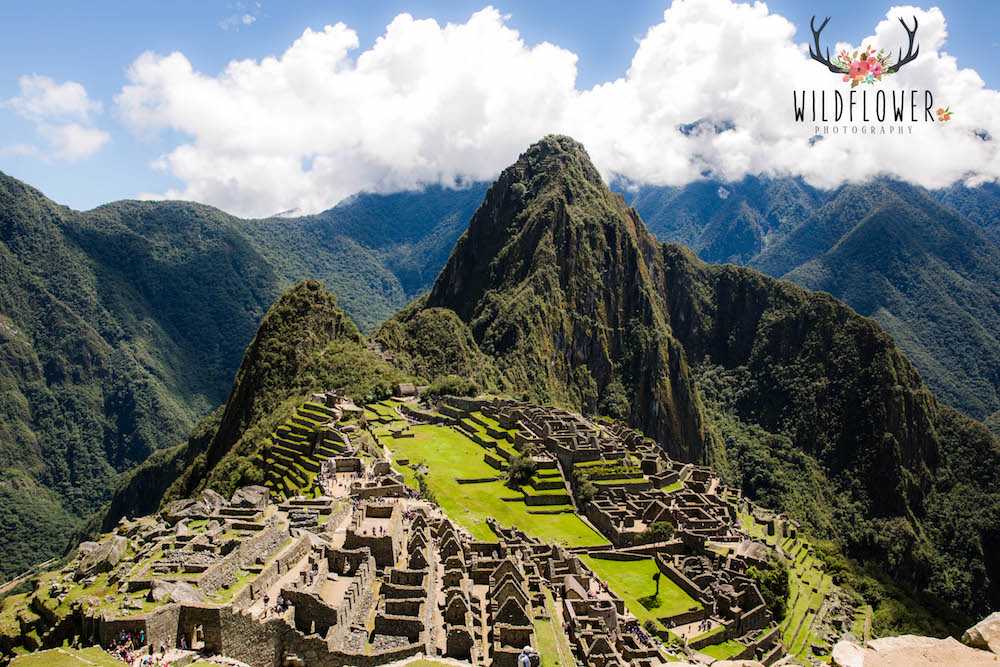 One lucky winner, Susan, won the photography adventure of a lifetime. She brought her daughter, Keeley, to explore Machu Picchu, one of the New Seven Wonders of the Modern World.
Susan captured the beauty of Machu Picchu with a deluxe camera package from London Drugs. Here, she shares photos of her spectacular trip, and tells the story of her eye-opening adventure to Peru. 
---
We started in Lima, and had a day to settle in before the rest of our group arrived. We we went on a short tour of Lima, and saw the sights in the beautiful Miraflores.
In the evening, we met our G Adventure guide, Kantu, and the other members of our group. It was total serendipity–there were two other single moms in our group and both had one child too! There were seven of us all together, Roisian and her 8 year old son Liam from Ireland, Snow and her 6 year old daughter from Ottawa, and Keeley and myself, plus our guide. It was perfect.
We had a nice dinner out in Miraflores, then off to bed as we had to start our day at 6 a.m. the next morning.
The next day we travelled by plane, bus, and boat to reach the Amazon. WOW!! What an adventure. We met our guide for the Amazon, Julio, who I can best describe as a young Crocodile Hunter. He was so funny; the kids just loved him. Julio had such a warm personality and was so enthusiastic. This man LOVED his job as a naturalist guide for the Amazon–and boy, was he knowledgeable.
We arrived at the Tambopata Eco Lodge after a two-hour boat ride down the Amazon River. This unique location means that electricity is only available for five hours a day, and hot water is only a possibility, but what an incredible experience. We spent two nights there–it was very hot, about 30 degrees and muggy—but so worth it.
We were fed delicious meals for breakfast, lunch and dinner.
Julio took us on a night walk in the Amazon Jungle. We spotted a tarantula, snakes, termites, exotic birds, spiders, and all sorts of creepy crawlies. The best part was that we could see every star and the Milky Way–it was absolutely breathtaking! Living in the city, we just don't get a chance to see stars like that.
At one point on the night walk, Julio separated all of us by about 100 feet or so and had us turn off our flashlights and meditate. It was by far the coolest thing we did out there. There we were in the middle of the Amazon Jungle with no light, in the complete darkness, listening to the sounds of the creatures and staring at the stars. This is a moment I will never forget.
The next night, we went caimen hunting on the Amazon River. Again, an out of this world experience! Being in a boat on the Amazon River at night looking for these unique lizards…how cool is that!
We were sad to leave the jungle but ready for our next adventure: a trip to Cusco which is 3,399m above sea level. I was worried about getting altitude sickness, but thankfully everyone in our group was fine.
We spent one night in Cusco, had a lovely dinner, explored the city, and met some llamas and alpacas. Then we were up at 6am to catch the bus to take us to the train to Machu Picchu town.
I loved the fact that we were able to see so many parts of Peru. The countryside is breathtaking, and the energy of the villages is captivating.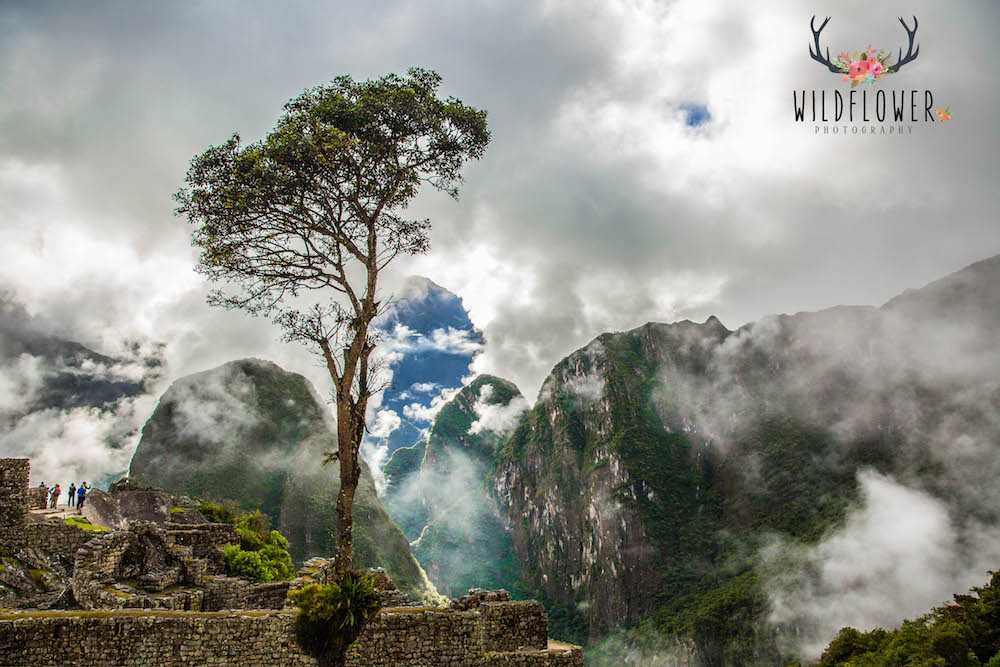 We had a beautiful train ride to Machu Picchu town, which is on the side of a mountain. There are no cars; you just walk everywhere. The narrow streets are busy with restaurants and places for tourists. Since everyone has to stop here to go to Machu Picchu, tourism is a huge part of daily life.
We had dinner there, then went to bed early as we were up at 4:45 a.m. so that we could get to Machu Picchu by sunrise.
We took a very scary 30-minute bus ride up a one way narrow road with a very steep drop off to Machu Picchu. Once we arrived, I was shocked at how busy it was! Our guide told us that 3,500 people go through Machu Picchu every day.
I was speechless when we were there. Such beauty and history in one place! I felt so awestruck and blessed that I had this opportunity to bring Keeley to see this place.
We spent about five hours at Machu Picchu, then went back to Cusco where we were all exhausted and excited from our adventure.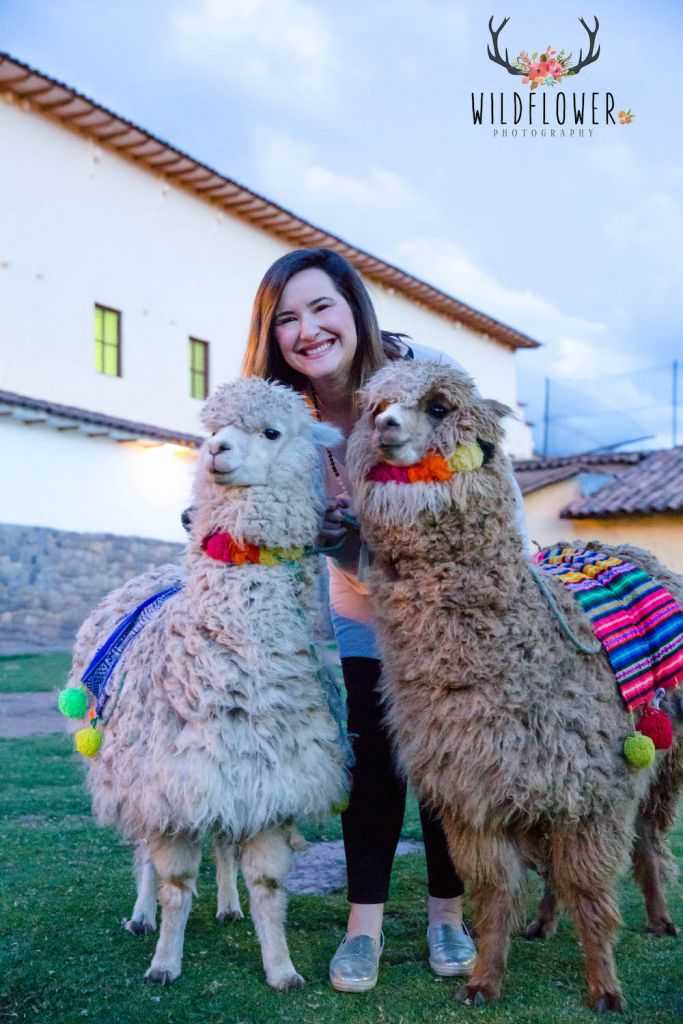 The next day was one of my favourites of the trip. G Adventures supports charitable initiatives, so they have sponsored an after-school care program in Cusco. The children who attend this program are handpicked because they come from extreme situations–poverty, violence, abuse, homelessness. We had the opportunity to volunteer at this program for a few hours. We went to the local market and bought some essentials for them, like rice, pasta, oil,  and canned food, and we bought the children some colouring supplies and balls.
We arrived and the kids in our group volunteered and taught the children English. They drew pictures on the white board and the kids had to say the words in English, and they did charades. The best part was when they all played ball together. These children have so little, but were so happy and kind to us–it was truly heartwarming.
The rest of our trip was spent exploring and eating, and enjoying the sights and sounds of Cusco.
I am still in awe that I actually won this amazing prize. As a single mom, this kind of guided trip is something I would never be able to afford. This was truly an experience of a lifetime. My daughter just said to me today, "I miss Peru." She absolutely loved it. We have both got the travel bug now, and this experience has given me a new perspective on life. Life is not about stuff and things, it is about experiences and sharing those experiences with the ones you love.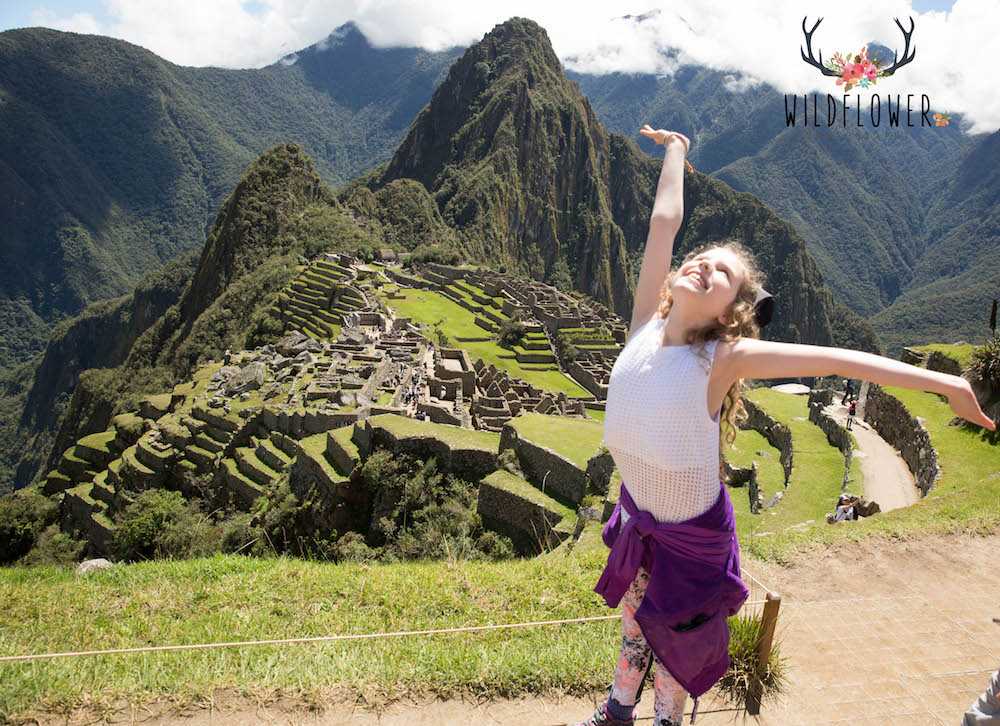 Thank you London Drugs for truly changing my life. I am so blessed and forever grateful for this opportunity.
Photos provided by LDExtra winner Susan, owner and principal photographer of Wildflower Photography.