Sleep Awareness Seminar
Friday March 15  10:30am – 12pm
If you find yourself struggling to get the restful sleep you need, London Drugs' sleep seminars can offer solutions to improve your energy levels and your health. In honor of World Sleep Day on March 15th, London Drugs and CanSleep will host a Sleep Awareness Seminar at London Drugs' Park Royal North location to explain the benefits of quality sleep. Attendees will learn how poor sleep patterns can contribute to health problems, how to identify possible sources for sleep issues and what they can do to improve the quality of their sleep.
The educational seminar will include three guest speakers and will cover topics such as:
• Why sleep is important for your health
• How nutrition and sleep are connected
• How to identify if you have obstructive sleep apnea and its potential health impact
• Other possible sleep issues
• Quality sleep solutions and treatments to give you the rest you deserve
Attendees will receive complimentary refreshments as they take advantage of the information this sleep seminar provides and learn more about how their sleeping habits are affecting them. If you find yourself exhausted after a full night's sleep, are struggling to lose weight or find it difficult to keep a consistent sleep schedule, this sleep seminar's experts could have the answers you need.
Book your spot today, as seats are limited!
To sign up for our Sleep Awareness Seminar at our Park Royal North location, simply call us at 1-888-991-2299 or email us at LDOnline@londondrugs.com
GUEST SPEAKERS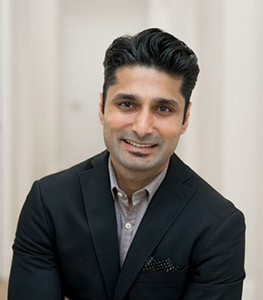 Dr. Zameel Dewji
Otolaryngology – Head & Neck Surgery
Medical Director, Indigo Health Clinic
www.indigoent.ca
Originally from Coquitlam, BC, Dr. Dewji studied at the University of British Columbia, graduating in 2002 in BioPsychology. He further graduated from Medicine at the University of Manitoba in 2008. He continued on at the University of Manitoba for his Otolaryngology Head & Neck Surgery residency and served as Chief Resident. He also studied at the University of Iowa, University of Michigan and the Atlanta Sleep institute.
Dr. Dewji has a special interest in sleep apnea, snoring, therapeutic and cosmetic botox. He has published and presented on many subjects related to his specialty, and is currently involved in several tech related startups.
Dr. Dewji has since established office based practices in Coquitlam and New Westminster, serving patients from around British Columbia.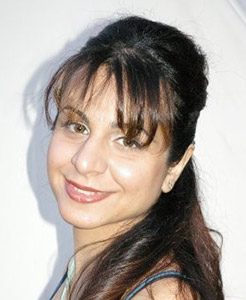 Bahareh Ezzati
Clinical Therapist, CanSleep Services
www.cansleep.ca
Bahareh is recognized as a dynamic and compassionate Clinical Therapist, who strives for excellence when caring for her patients. She believes that the most satisfying and rewarding aspect of her career is having the opportunity to make a positive difference in her patients' lives.
Bahareh joined CanSleep Services in 2014 as a Clinical Therapist, and prior to that she worked as a Multiple Scoliosis Drug Specialist at Calea Ltd. She gained experience as a Registered Respiratory Therapist while working at Credit Valley Hospital and William Osler Hospital in Ontario. Bahareh has a Bachelor of Science and Technology Studies and a pharmacy technician diploma and speaks fluent Persian and English. As a Clinical Therapist, she enjoys her role as a critical thinker, patient educator and acute decision maker.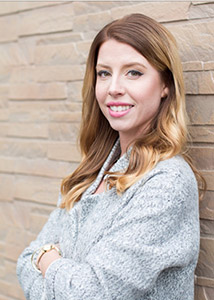 Roxanne Brooks
Registered Holistic Nutritionist
Certified Integrative Adult Sleep Coach
www.foodforsleep.ca
Roxanne Brooks is a Registered Holistic Nutritionist and a Certified Integrative Adult Sleep Coach who studied at the Canadian School of Natural Nutrition. She is the mother of an 8 year old boy and an 11 month old girl.
She is passionate about helping people reach optimal health and she believes that it starts with quality sleep. She understands how a lack of sleep diminishes our overall health, decision making abilities, cognitive capabilities and that it can worsen almost every health condition.
Call to book: 1.888.991.2299
Email to book: LDOnline@londondrugs.com