If you've ever struggled with packing for a getaway, raise your hand. Yup – we're with you.
Whether you're packing for a weekend getaway or a month-long adventure, deciding what to take and what to leave behind can be a challenge. You want to be prepared, but you want to avoid the burden of a heavy suitcase, never mind getting caught at the airport with extra luggage fees or looking like you just crawled out of the suitcase itself during your trip because all your clothes are a wrinkled mess.
We asked Claire Newell, a North American travel expert with over 26 years' experience and 65+ countries under her money belt, for her advice on packing like a pro. Her expert tips will get you packed up in no time!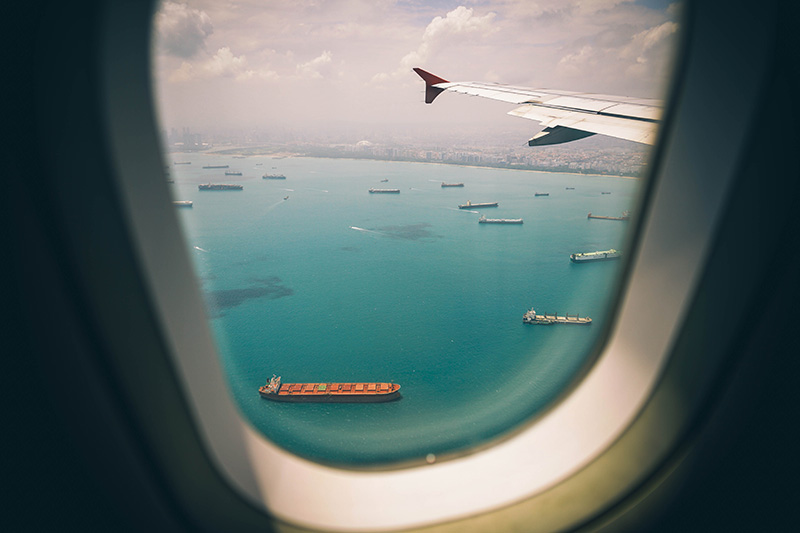 ---
1. How do you decide what to pack and what not to pack?
I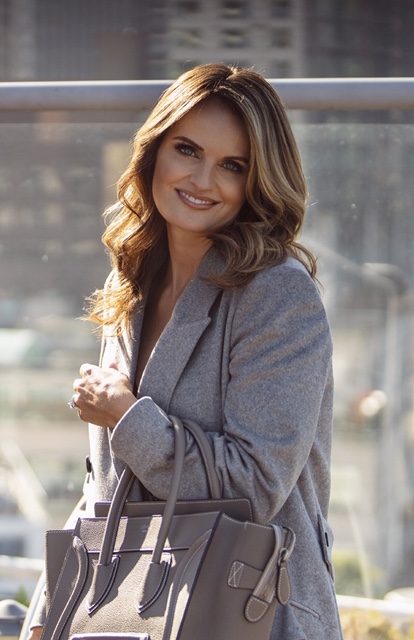 have three main criteria:
The first thing I look at is the weather at the destination I am visiting.
The next thing I look at is the reason I am travelling – business or pleasure – which determines the type of items I include.
And lastly, I look at my itinerary to see what activities I am doing each day.
Beyond that, most of my travel clothes are neutral mix-and-match pieces that I can wear multiple times with jewellery or accessories that are small and easy to pack. I wear a super comfy travelling outfit on the flight there and back, typically with runners, which I like to have for walking around and exploring a destination. And I never forget to have some warmer pieces for layering in case it gets chilly, even when going to a beach destination.
---
2. What are 3 things you can't – or won't – travel without?
That's easy.
My black pashmina scarf
My Pacsafe theft-proof cross-body bag
---
3. How do you best pack liquids, which can be a challenge for both checked and carry-on luggage?
I only travel with carry-on luggage so I have to follow the '3-1-1 rule." Basically that means 1 x 1-litre clear zip-top bag, with containers no larger than 100ml. This can be tough with all of the products I like to use for my face and hair, so I put all of my favourite products into small (some of which are really tiny!) re-fillable containers that I have bought over the years.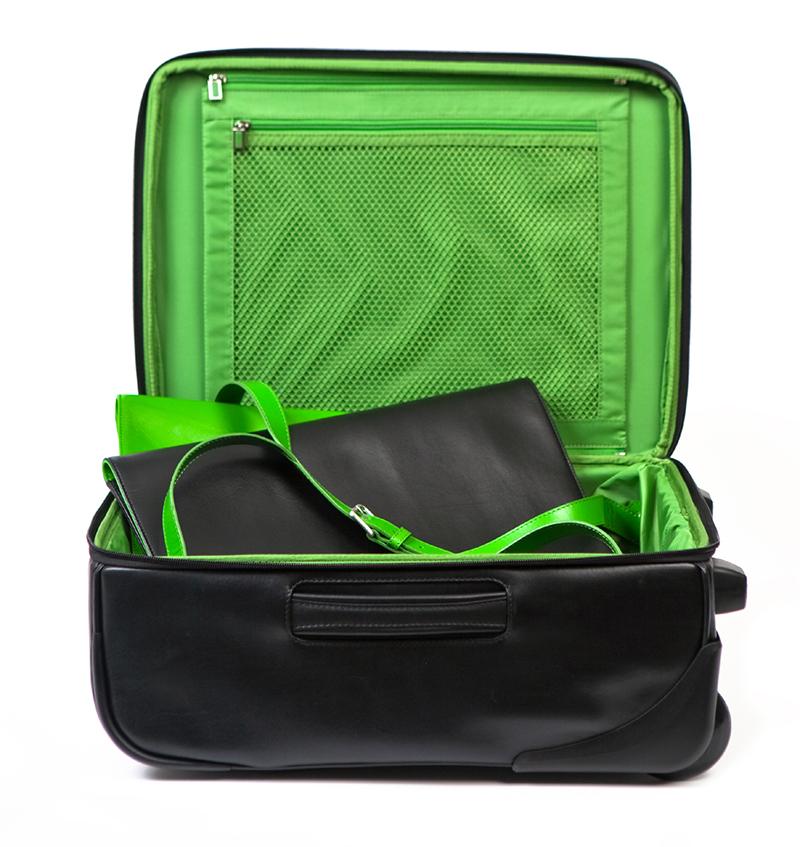 ---
4. What about items people tend to pack but don't need? What are 1-3 things people should NOT travel with?
More than one pair of jeans.
Too many pairs of shoes.
If they are staying in a hotel, hair dryers.
---
5. Do you have any tips on how to ease the process of going through security at the airport?
Keep things organized in a carry-on bag with lots of compartments. If you don't have compartments, use Ziplock bags to create your own compartments to organize your travel documents, liquids, prescriptions, and electronics.
Shoes that easily slip on and off are a must. Some airports make you take them off and others don't, but it's best to be prepared!
If you travel more than a couple of times a year, I really recommend getting a Nexus card. It's $50 for 5 years and worth it.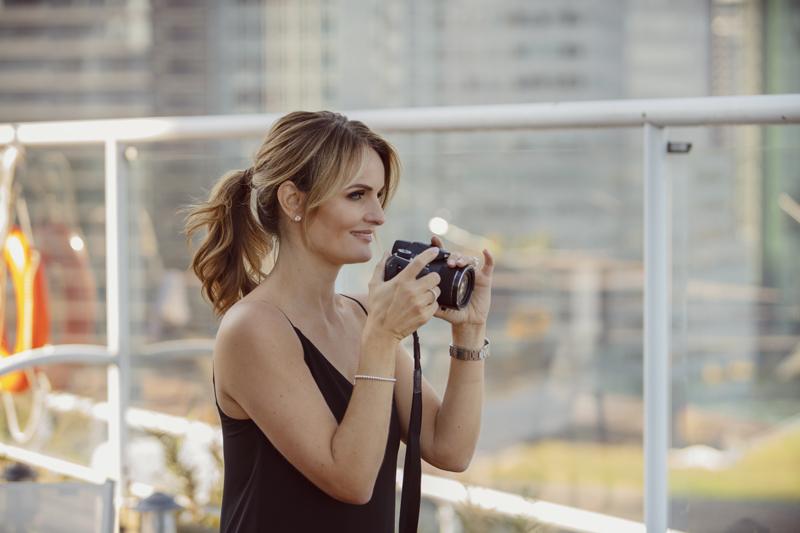 ---
6. For folks looking to skip the baggage carousel with just a carry-on, what advice or hacks do you have about travelling light?
There are so many. Here are a few key suggestions:
Make a packing list!
Plan your outfits ahead of time so that you pack as efficiently as possible.
Pack versatile items that can go from day to night with a few accessory changes. Don't forget that you likely won't use that item you "might" need. And if you end up needing something desperately, you can likely buy it at your destination.
Laundry soap sheets are always a good idea for washing items in your hotel room sink. You can also buy sheets of soap, shampoo, conditioner, shaving cream, etc. — think Listerine breath strips. There's lots of options for these things when you're on the go!
---
7. What are a few unconventional, surprising, or quirky suggestions you have to pack like a pro?
I swear by packing items on metal hangers, covering them with a dry cleaning bag, and rolling into my bag. When I arrive I simply unroll it and hang in the closet without needing to iron anything.
Make sure heavy items are packed closest to the wheels so they don't shift and mess everything up when you put your bag upright.
Don't forget to use all the space in your suitcase! Fill your shoes with loose items like underwear and socks.
---
Claire Newell is the official Travel Expert for Global News and CKNW radio, and the bestselling author of Travel Best Bets: An Insider's Guide to Taking Your Best Trip Ever. She has appeared multiple times on NBC's TODAY Show, Fox News, and CNN, and has been published in Success, Professional Woman, Reader's Digest, and Today's Parent. When she's not busy trotting the globe, you can find Claire out boating, tucked away with a good book, or spending time with family, friends, and of course, her eight-pound Chihuahua, Joe.
You can find out more about Claire on her website ClaireNewell.com, as well as on Facebook and Instagram. Or, discover more of her great travel tips on TravelBestBets.com, TravelBestBets Facebook page, or TravelBestBets Instagram. For additional tips on how to pack like a pro, or for travel insurance, drop by your local London Drugs and talk to any of our in-store experts.