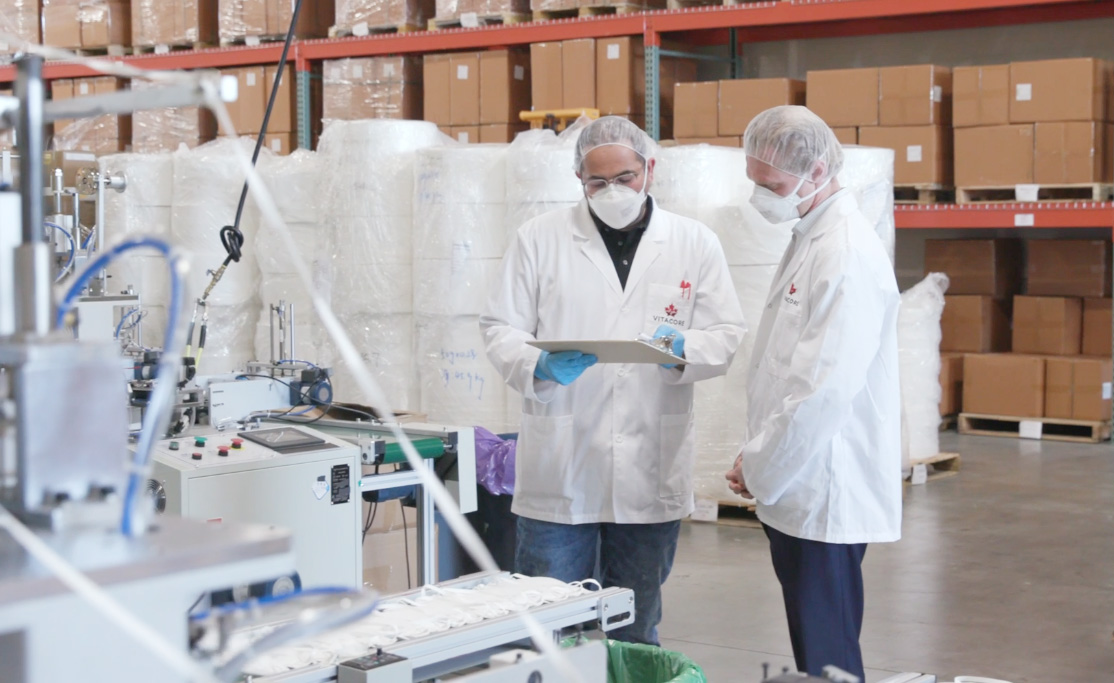 Vitacore steps to the Canadian Front Line with CAN-95 Masks
Before the Covid-19 pandemic hit, the idea of Personal Protective Equipment (PPE) was far from the minds of most Canadians. Now, a mask is one of the things we can't forget every time we leave the house.
Vitacore is the first Canadian manufacturer of PPE authorized by Health Canada, manufacturing locally in Burnaby B.C. Every part of their mask and respirator process is entirely Canadian; Canadian innovation, Canadian manufactured and made with respect for our Canadian environment.
"When COVID-19 hit, we saw the need to ensure that our communities, particularly frontline workers, have a consistent high-quality supply of PPE," said Mikhail Moore, president of Vitacore, "Our mission and commitment is to homegrown innovation that protects Canadians, allows our country to be self-sustaining, and creates local jobs."
Vitacore is a collaborative corporation of Canadian doctors, scientists, engineers, and business leaders. Even the development of the CAN-95 mask was Canadian. Researchers at McMaster University's  Centre of Excellence in Protective Equipment Materials provided expertise to help develop fabric and determine the best machines for production. Testing was completed by the National Research Council of Canada.
As Canadians get ready to return to a safe and healthy everyday life. Vitacore helps make sure we are protected and prepared for whatever comes next.
That's a can-do attitude all Canadians can wear proudly.