Lifestyle writer and mom, Raj from Pink Chai Living, shares the secret to quick & easy gifts that will help you keep that feeling of connection with loved ones alive this holiday season.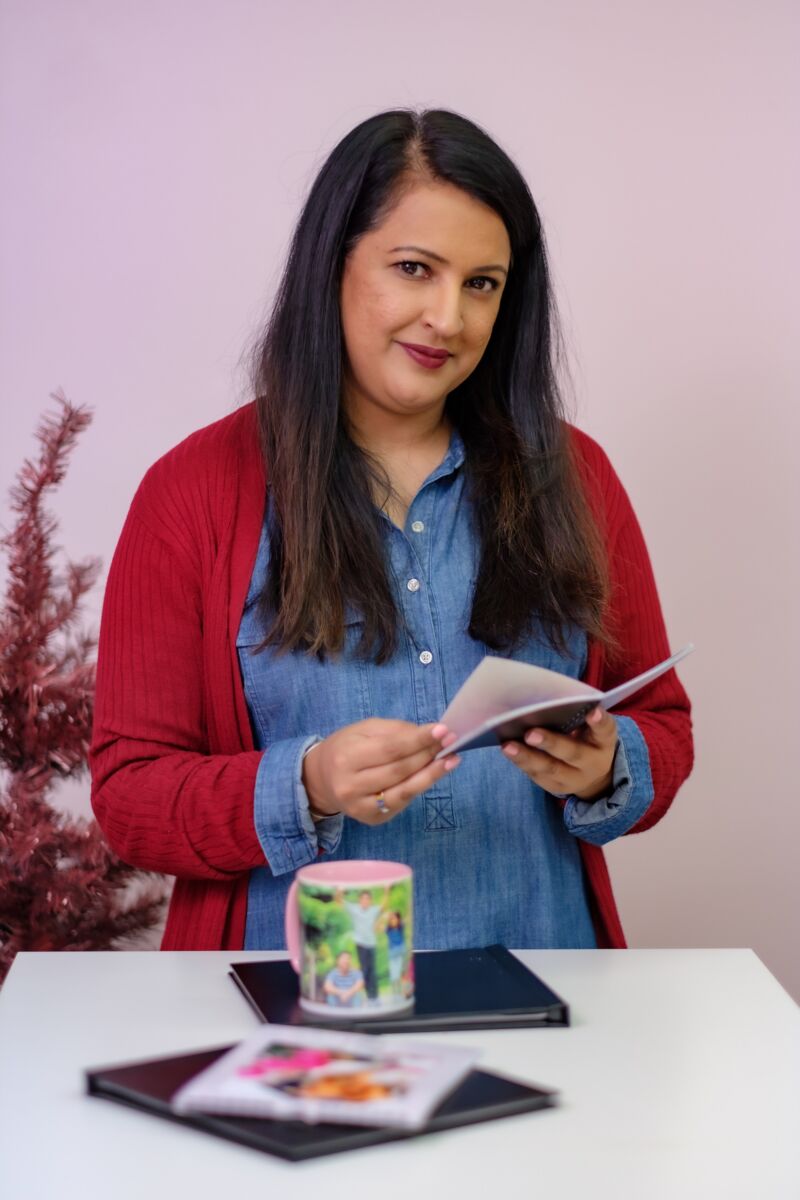 This year, I've been a little slow in finding my holiday groove. Two of my favourite parts of Christmas (after the food) are shopping for Christmas gifts and watching the people I love open those gifts. I really pride myself in picking the perfect gift for everyone on my list. In fact, gifts are my love language. Of course, this year, we can't just go window shopping and wander until we find the perfect present, and we are not going to be able to see our friends and family open their presents live. When I first made my list, I was really struggling. How would I keep my favourite gifting traditions alive in this very different time?
Then I had a sort of lightbulb moment. What is it that we are missing the most this holiday season? Connections and rituals. We always go out to see the Christmas lights and do some gift shopping with our friends Johnny & Lisa and their girls every year. We can't do that, but we can relive memories from the last few years through photos! What could be more thoughtful and personal than the gift of photographs past.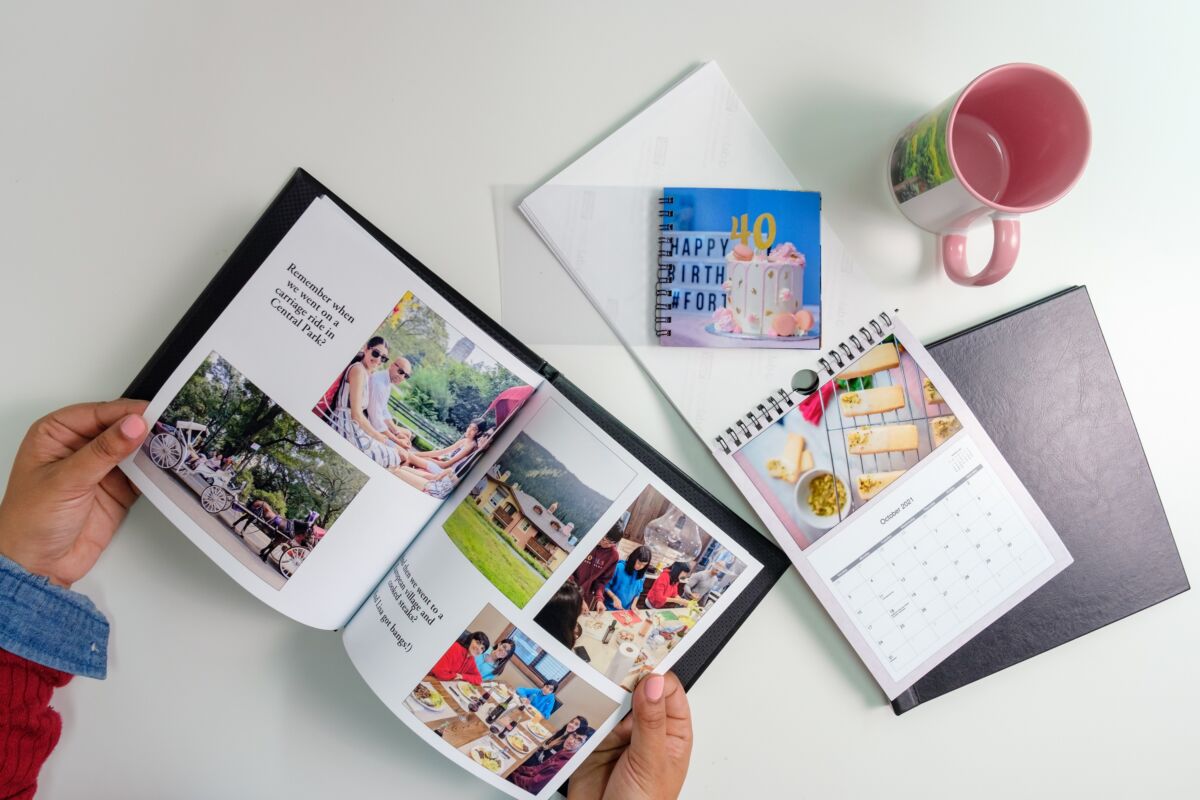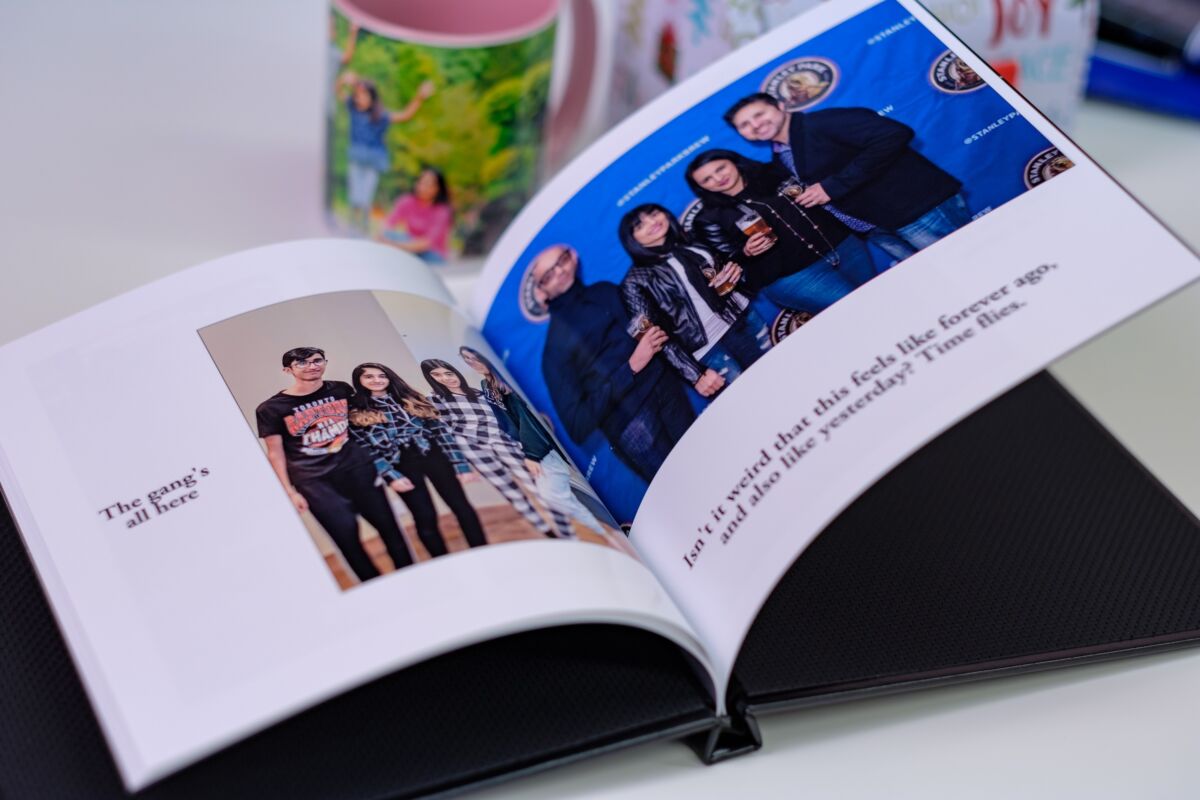 I started with the idea of creating a photo book around just our Christmas traditions with our friends. As I started going through my phone though, there were so many great photos and other annual traditions I remembered, so I decided to create matching Express Books for them and us. Using the London Drugs Photolab website, it took me under an hour to create a personalized memory book that even had space to write text notes. The writer in me loved being able to include notes about our holidays, traditions, and history. I've never made a photo book before because it felt like it would be too time consuming. The Express Books are so easy to set-up, and are ready in just a few days, making this the perfect gift idea for friends and family. They are a pretty compact size and would be easy to ship as well.
The Express Books start with 20 pages that have a variety of layouts, and you can add more pages if you need. On the other hand, if you are looking for something smaller, or just a little fun gift for someone, try an Instagram Book. You can upload whatever square photos you like – they don't actually have to be from Insta, and create a mini memory book. I did a couple from my 40th birthday party, and plan to share them with some girlfriends. Other fun ideas would be a year in review for the grandparents, recapping a special trip with someone, or maybe even a book of random funny photos on your phone.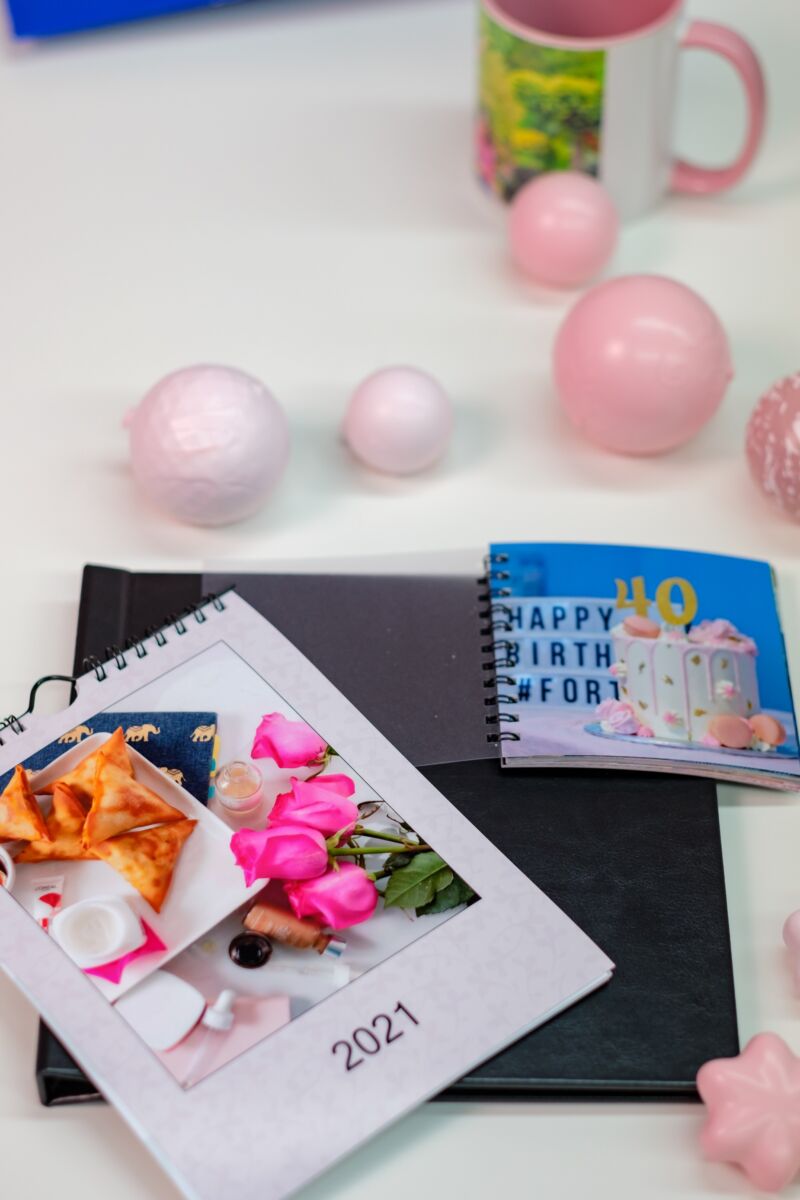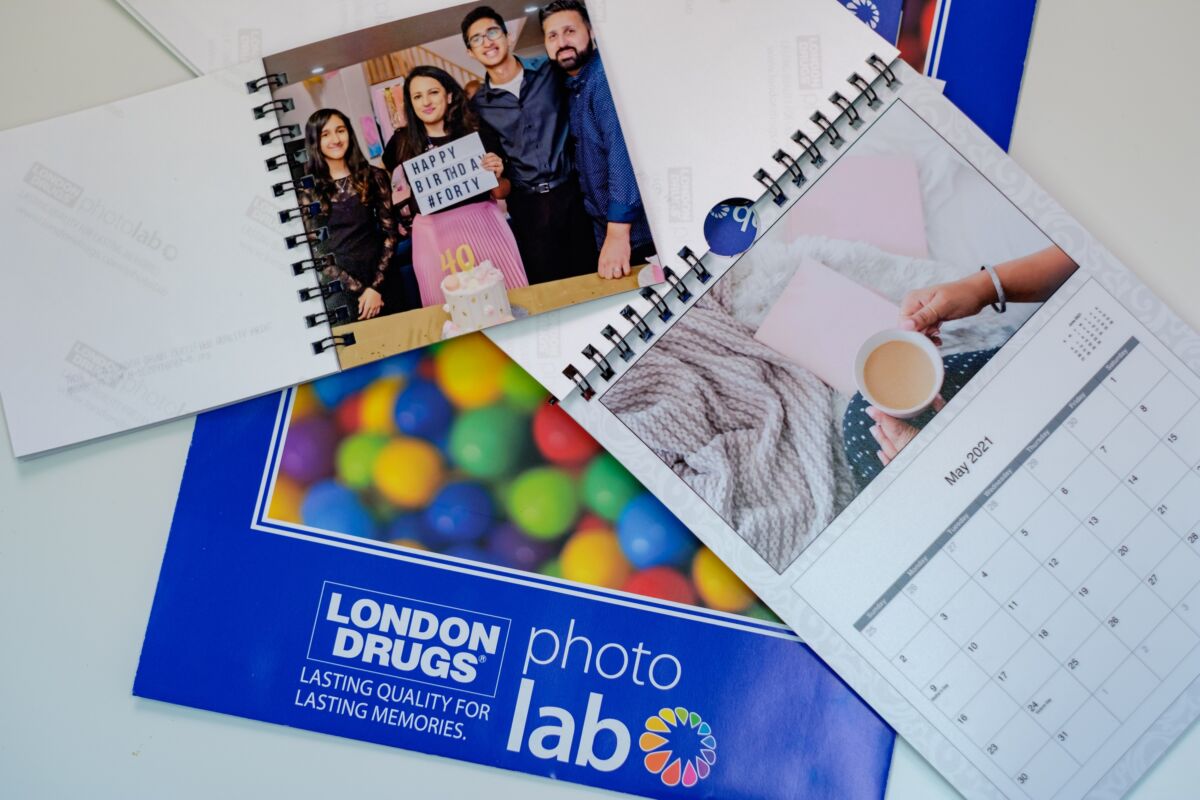 Once I started playing around with personalized gift options, I realized how convenient it is to do all the ordering through the London Drugs Photolab website, and how many types of options they have for gifts that you can get done pretty quickly. I actually ended up ordering a customized calendar for a photographer friend. We are all so ready for 2020 to be over, why not celebrate the New Year with a personalized calendar?!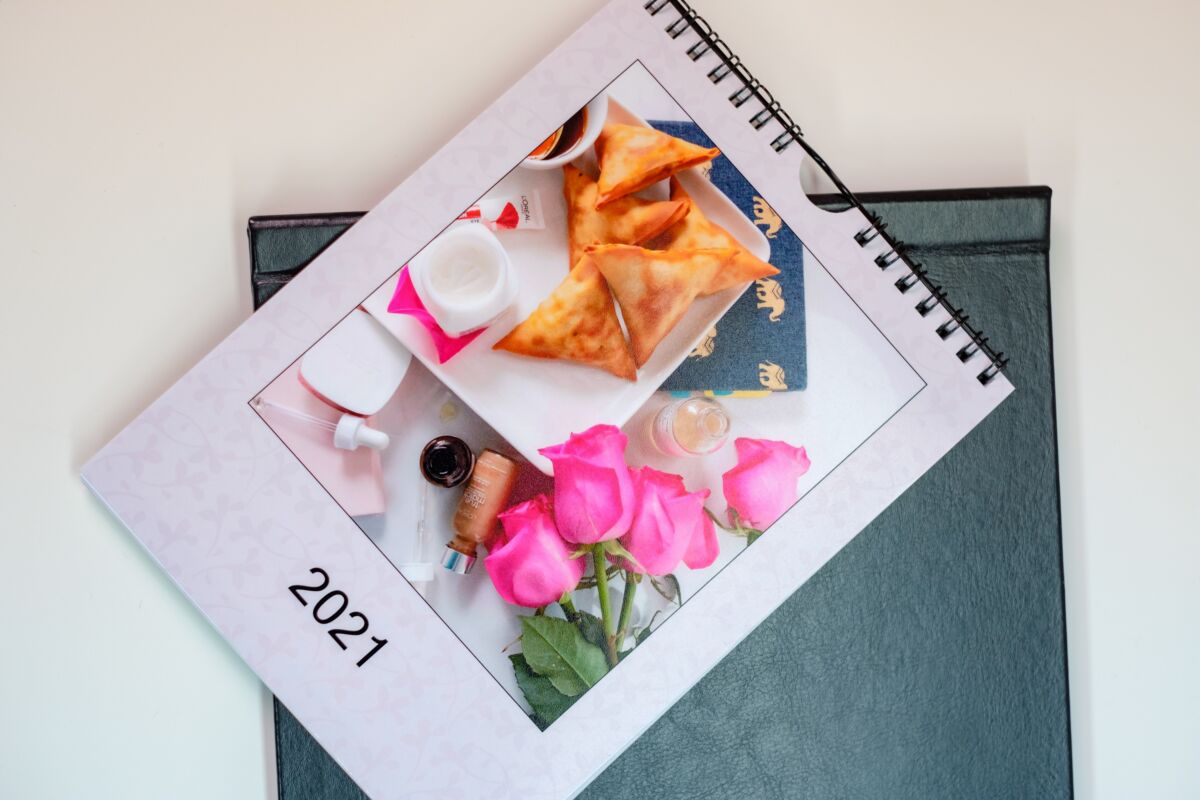 When I was wrapping up my order, I happened to notice the personalized mugs in the gift giving options. Obviously, the pink caught my eye, but there are lots of other colour selections also. Can you believe this mug was only $15.99, and it can be ready for pick-up in just 24 hours? So if there is someone on your list that you've missed, this is the personalized gift for them. Personally, I decided to treat myself to a little gift and got this favourite family photo added to the mug.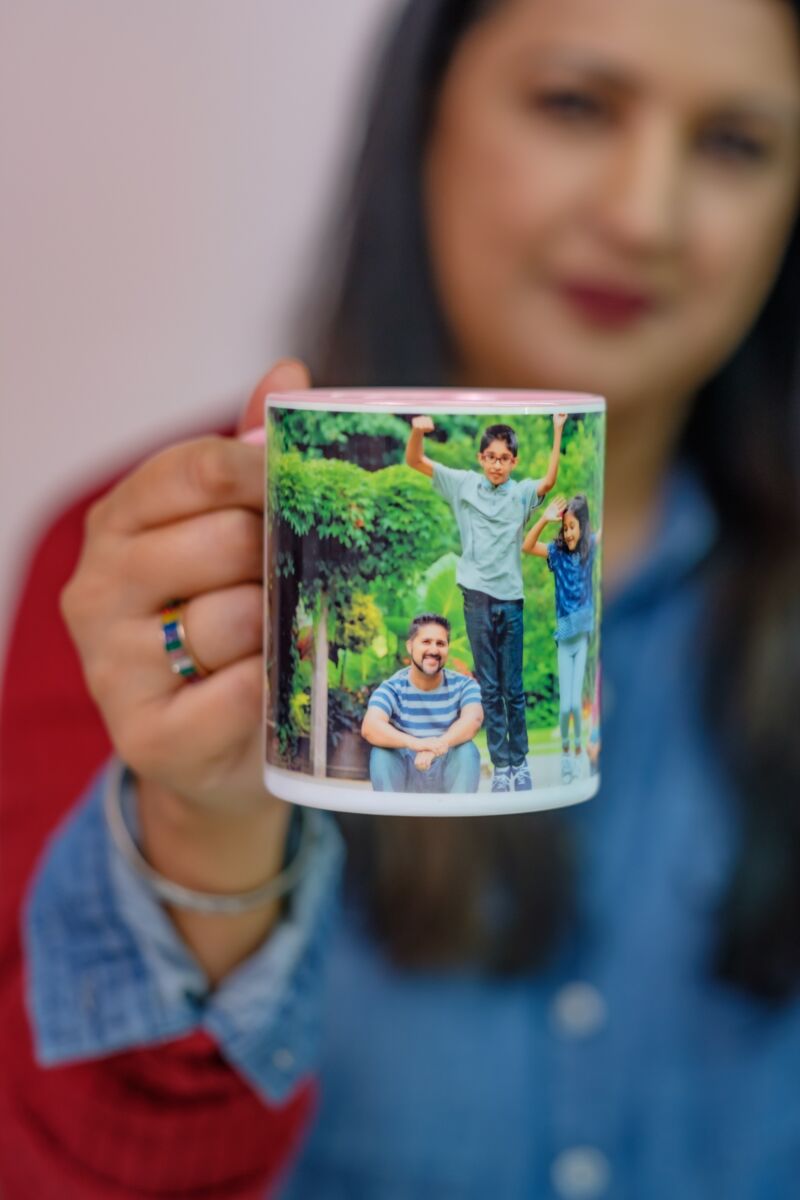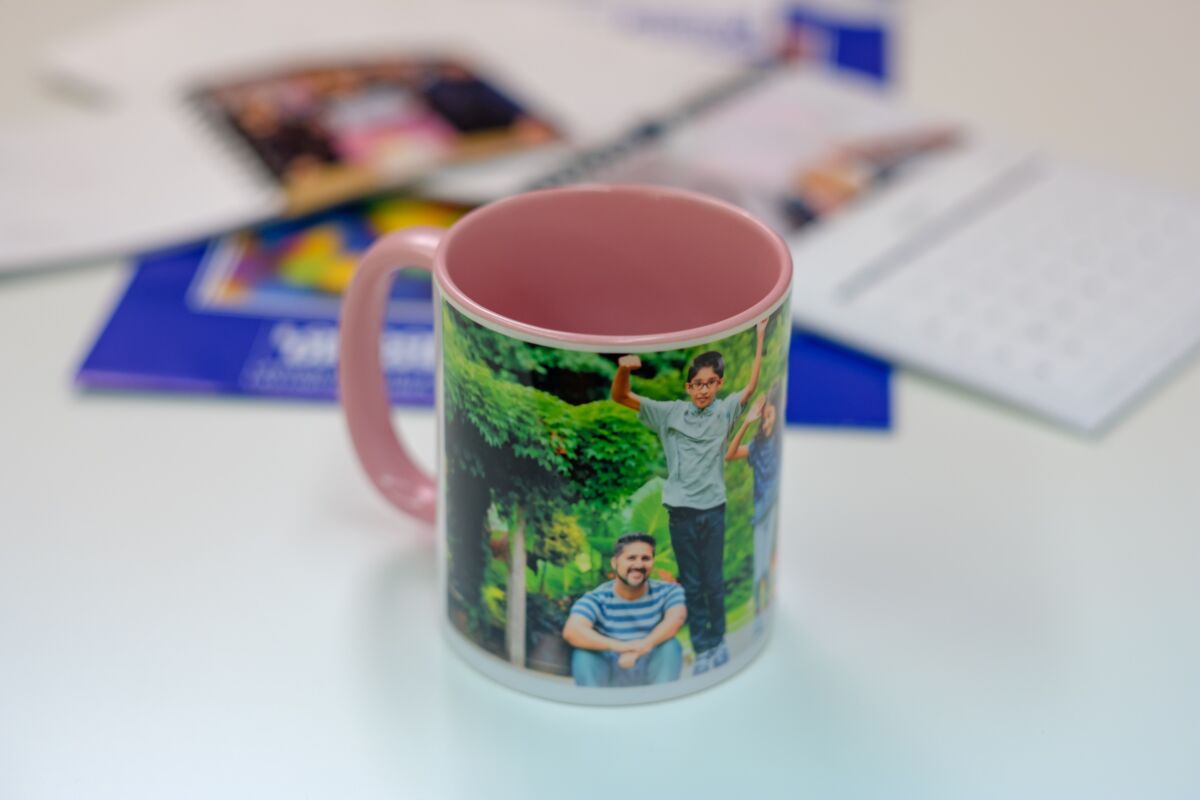 As someone who was a novice at designing photo gifts, I have to say, the whole process of using the London Drugs Photolab's site, creating the photo books, and even the pick-up was seamless (you can choose between in-store pick-up or even curbside pick-up at some locations). There are so many options for layouts, themes and colours for all the gift options, and I found it easy to create gifts that were personalized for different people on my list. It's also nice to have a quick turnaround time on so many items. I'll definitely be turning to photo-based gifts a lot more in the future.
If you haven't already done all your holiday shopping, get on it! There are 3 ways you can order your holiday gifts from the Photolab: online, in-store using the kiosks, or through the London Drugs Photolab App (available for iOS and Android). To get your gifts in-hand the quickest, make sure to select in-store or curbside pick-up at checkout!
This guest post has been sponsored by London Drugs.