This month we see a lot of new entries in existing franchises and re-releases of great games for the latest generation of consoles! Let's take a closer look!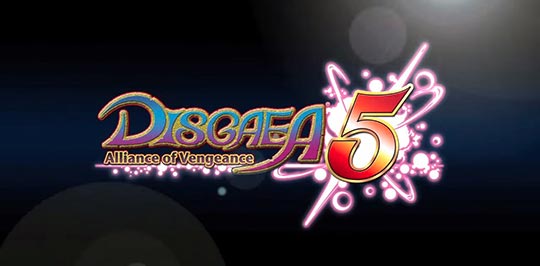 Release Date: October 6th
Platforms: PlayStation 4
Pre-Order Now

The Disgaea series is a little weird so bear with me.  Disgaea 5 is the 6th game in the series and this time the evil demon emperor Void Dark has taken over the Netherworlds and you have to stop him!  Heroes from each of the worlds join forces to fight back and unleash combo attacks unique to each character pairing!  This game was an immediate hit in Japan when it was released back in March and it looks to again be here!
Release Date: October 9th
Platform: PlayStation 4
Pre-Order Now

I don't think Uncharted needs any introduction.  It's one of the best selling and most popular titles for PlayStation 3.  The three games in the series, Drake's Fortune, Among Thieves, and Drake's Deception, have all been remastered for PlayStation 4 in this new collection.  Only the single player story for each will be included however you will get an invitation to the multiplayer beta test of the upcoming new entry in the series, Uncharted 4: A Thief's End.
If you've played them before then you can play them again in full next generation glory. If you've never played them before, well, you're in for a treat.  Either way this is a musthave for your PS4 game collection!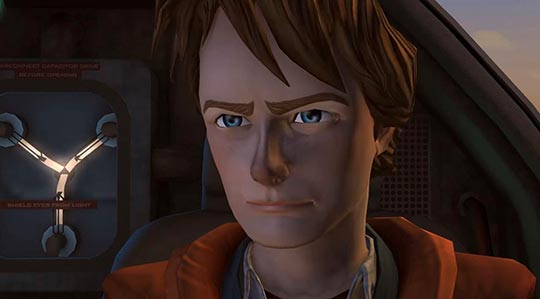 Release Date: October 13th
Platforms: PlayStation 4, XBOX One
Pre-Order Now

Telltale games has a number of acclaimed titles based on pop culture properties under their belt, but Back to the Future was one of their early big hits!  Already available on mobile and PS3, now you'll be able to play it in full next generation glory on PlayStation 4 and XBOX One!
Release Date: October 20th
Platforms: PlayStation 4, XBOX One
Pre-Order Now

If you played games in the 00s then you probably played Guitar Hero and now they're back with the first new game in the series in five years!  There's a shiny new 6 button controller but more importantly they've mixed up the game modes a little bit.
First up is Guitar Hero Live!  You don't play for cartoon crowds anymore, you play for real ones!  Interactive videos of crowds react to your playing in real time just like the cartoon ones used to!    Next is Guitar Hero TV.  Tired of playing for crowds?  Now you can play along with actual music videos for the songs you're playing!
Bottom line?  It was a fun party game then and It will be again this month!
Release Date: October 20th
Platforms: PlayStation 3, PlayStation 4, XBOX 360, XBOX One, Nintendo Wii
Pre-Order Now

Speaking of party games, Just Dance is back with their annual release!  It's coming out on PS3 and XBOX 360 as well as PS4 and XBOX One, but in order to take advantage of the newest features you'll need the latest and greatest console.  Those new features are pretty cool though, including the ability to record your performance and send it to other players as a challenge, the ability to record a lip sync/dub smash video of your favourite songs, and subscribe to Just Dance Unlimited which will keep your library of songs updated on an ongoing basis.
Release Date: October 23rd
Platforms: XBOX 360, XBOX One
Pre-Order Now

Yes, you read that right.  All the fun of Just Dance with all the music from your kids favourite Disney Channel shows.  Descendants, Girl vs. World, and more, only on XBOX 360 and One.
Release Date: October 23rd
Platforms: PlayStation 3, PlayStation 4, XBOX 360, XBOX One
Pre-Order Now

Assassin's vs. Templars, this time in London at the end of the Industrial Revolution.  There's no multiplayer this time but there are two protagonists, twins Jacob and Evie Frye.  He specializes in close combat while she specializes in stealth.
There are a few new toys in this story too including a rope launcher which will allow players to more easily scale large buildings and create rope lines between buildings.  Additionally players will be able to fight on top of moving trains and carriages, and the city of London will be about a third larger than Paris was in the previous title, Unity, meaning more to explore.  Ubisoft also promises that side missions won't just be random, they'll reflect the core story of the game.  This looks like it might be the best game in the series in quite some time!
So there you have it!  Another big month in games as we edge closer to the holiday season!  Stay tuned for more news, and check your local London Drugs on release days!
To view all available games online, or pre-order any of the above, click here or visit your local London Drugs.