China Rich Girlfriend by Kevin Kwan
In China Rich Girlfriend, Kevin Kwan's glitzy sequel to the New York Times bestseller (and blockbuster movie), Crazy Rich Asians, Kwan once again takes us on a dizzying journey into a world of wealth and privilege that few of us will ever experience first-hand. Kwan's descriptions of luxury designer brands and excess are jaw-dropping and, as you turn the pages, you may find yourself in turn entranced and horrified by the over-the-top affluence of the world he describes.
At the end of Crazy Rich Asians, Nick Young, the fabulously wealthy, dashing heir to a Singapore fortune, proposed to his modestly-raised American girlfriend Rachel Chu, and fell out with his meddling relatives. China Rich Girlfriend picks up two years later as Nick and Rachel prepare to head to the altar in a comparatively low-key but (of course) luxurious Californian wedding surrounded by Rachel's relatives.
At the wedding rehearsal dinner, the couple is visited by Nick's scheming mother Eleanor Young, who has hired a private investigator to track down Bao Gaoliang, a wealthy politician in China who claims to be Rachel's estranged father. Rachel's world is thrown into a tailspin as she learns that she has a family she never knew about in China. Gaoliang is now married to Bao Shaoyen and they have a son, Carlton, who is the spitting image of Rachel.
Once the shock wears off, Rachel and Nick decide to honeymoon in China to meet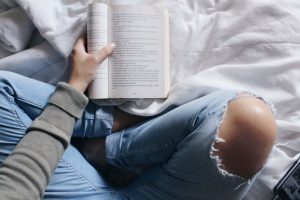 her new extended family. Of course, things don't go all that smoothly when Rachel turns up. Shaoyen is threatened by her husband's oldest daughter and she makes her feelings clear, forbidding anyone in her family from associating with the newcomers. Carlton and his girlfriend, Collette Bing, ignore her request and spend time getting to know Rachel and Nick, even travelling to Paris with them. Without giving up too many spoilers, events take a turn for the worse and there are tearful confessions, arrests, someone is poisoned, and more than one of the characters will fall from grace.
Elsewhere we learn that Nick's beautiful and alluring cousin, Astrid Leong, is struggling as her marriage to Michael is crumbling. Her family's wealth has always been a bone of contention between her and her self-made husband. As his business has become more successful he has grown increasingly abusive, and in despair Astrid turns to her former fiancé, Charlie Wu, for comfort. Will she succumb to pressure and stay with her husband to avoid disgracing her family or will she break away and finally be with Charlie?
In Crazy Rich Asians we met Kitty Pong, former soap actress. In the sequel we get to know more about Kitty and her desperation to be accepted by Singapore's elite. Kitty, who is married to the mysteriously absent Bernard Tai, hires Corinna Ko-Tung, a well-connected woman from a respected family to help her make the right connections and make some headway with Singapore's high society. Kitty's struggle to fit in and the scandal that seems to follow her wherever she goes makes her one of the more interesting characters in China Rich Girlfriend, and you'll find yourself rooting for her on her journey of self-discovery.
China Rich Girlfriend will appeal to readers seeking an escapist novel, but the numerous characters and side stories can be confusing at times. You will need to concentrate to remember who is who and how they're connected. Overall it is an entertaining romp through a world like no other with glamorous stops in Singapore, Shanghai, Hong Kong, and Paris.
Book of the Month
Every month we will be featuring a book to be showcased in our Book of the Month. Staff members and friends will be reading the book and posting their reviews. We'd love to hear what you thought of these books as well. Post your comments and let us know. China Rich Girlfriend is available at London Drugs along with many other great titles and is on sale for the month of October.