Creative and punny mom of two, Jen from Puns and Little Ones, is here to share some of her favourite photo gift ideas for this year.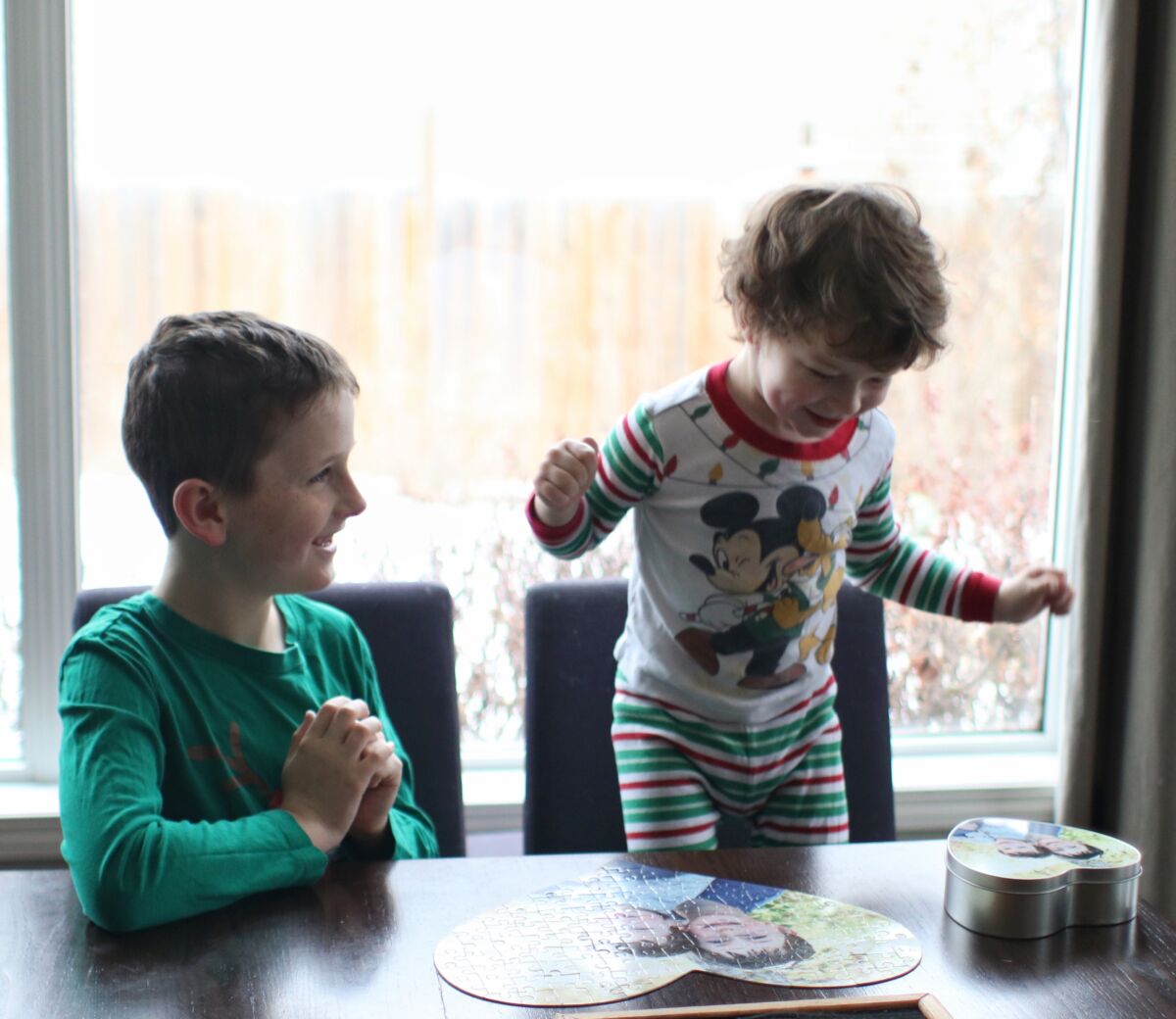 If you follow me on Instagram, you know I'm all about the holiday season. Come Nov. 1, I switch from pumpkins to Christmas trees – I'm a sucker for a theme. My favourite thing to do is come up with fun photo ideas featuring my two little boys, Aiden and Carter. I've turned them into snowman cookies, created Christmas scenes, dressed them up as reindeer – the list goes on.
With all the effort I put into holiday photos, you would think I would be on top of gifts early as well. Wrong – usually that part just sneaks up on me somehow. But not this year! I wanted to beat the rush, skip crowded malls and leave plenty of time for packages to arrive. For our extended family, we decided to order personalized keepsakes from the London Drugs Photolab. They create truly unique and thoughtful gifts that I knew my family members would love.
With social distancing, it's been tough to go without seeing our extended family who live in other provinces. We were hoping to visit my in-laws in Nova Scotia at Christmas, but that isn't looking likely. So even though we can't be there in person, we wanted to make our gifts special. For a few years, I've created photobooks and canvases as presents for family members – whenever I'm stuck for ideas, I try to come up with something personal to give them.
I used the Photolab a few months ago to make a custom face mask for Aiden to wear when he went to school, so I knew the quality of their personalized gifts would be good. Side note – I love the cute Christmas masks, like Rudolf the Reindeer or their Christmas sweater pattern. I think I might end up buying some matching ones for a Christmas photo. These would be a great gift too, but you would need to give it early so they could be worn the whole holiday season!
We did a family photoshoot in the fall, so I knew exactly which photos I wanted to use for our holiday presents. The Photolab website is so easy to use – you can choose any photo and text, and within a matter of minutes you can customize the product that you want.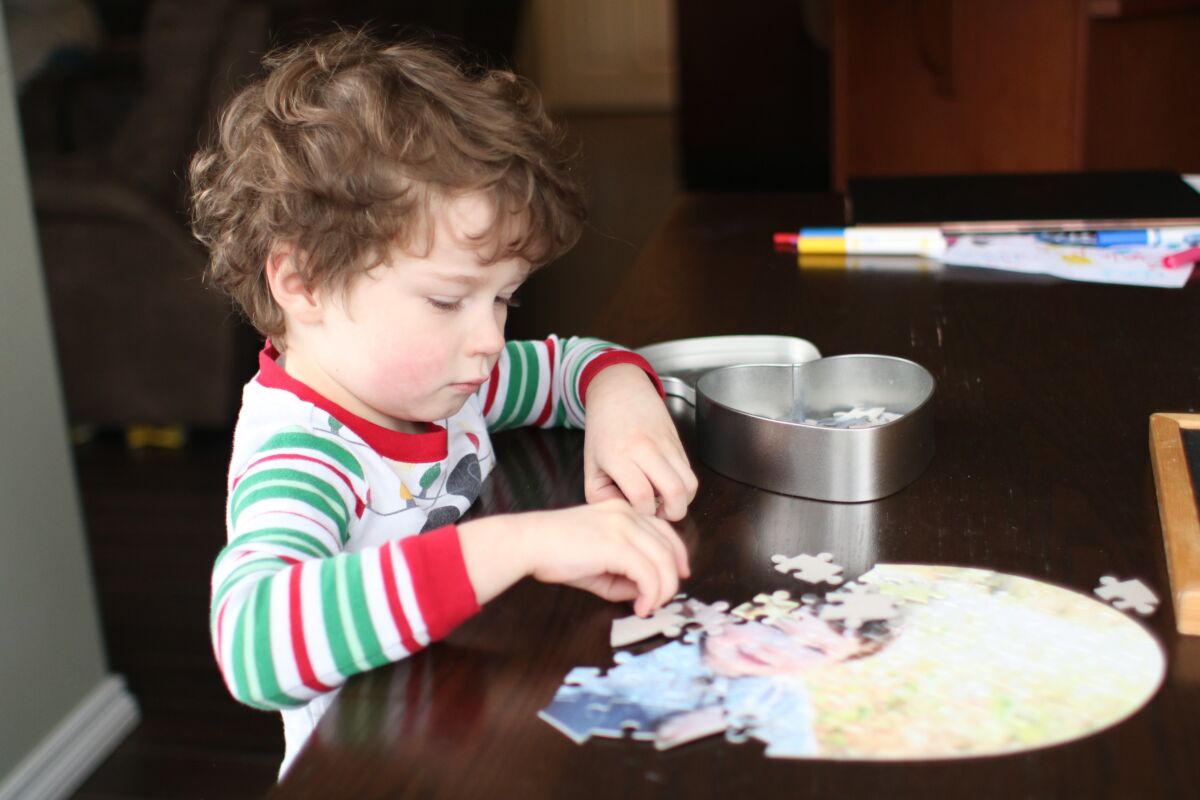 This was my favourite gift that we ordered – a 114-piece heart puzzle with a matching tin for storage. I wanted it to be something the kids could do with their grandparents, as well as for them to display in their home – that's why we chose the one with the matching tin. I'm going to create an Instagram photo with this one, incorporating the Instagram double-tap heart – keep your eye out for it soon over on @PunsAndLittleOnes!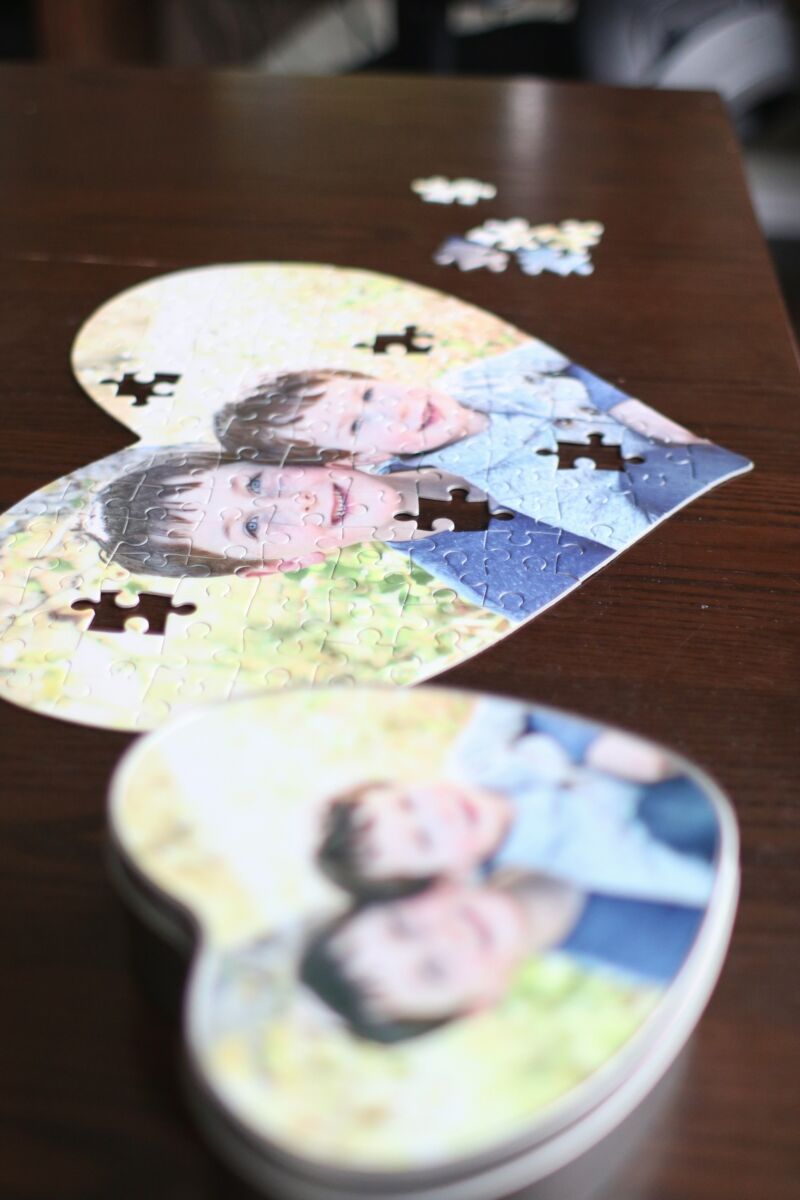 This turned out so cute and I feel like it will be a great keepsake. My boys loved putting together a puzzle with their own faces on it – when Carter saw it coming together, he yelled, "It's me and Aiden!" I can't wait until they can actually put together the puzzle with their grandparents in person.
Did you know that there has been a major resurgence in popularity of puzzles this year, with everyone spending more time at home? It's the perfect cold winter day activity. The Photolab also has 1,000 piece puzzles available for true puzzle lovers – and we are very tempted to order again and get the customized playing cards, which are great stocking stuffers too.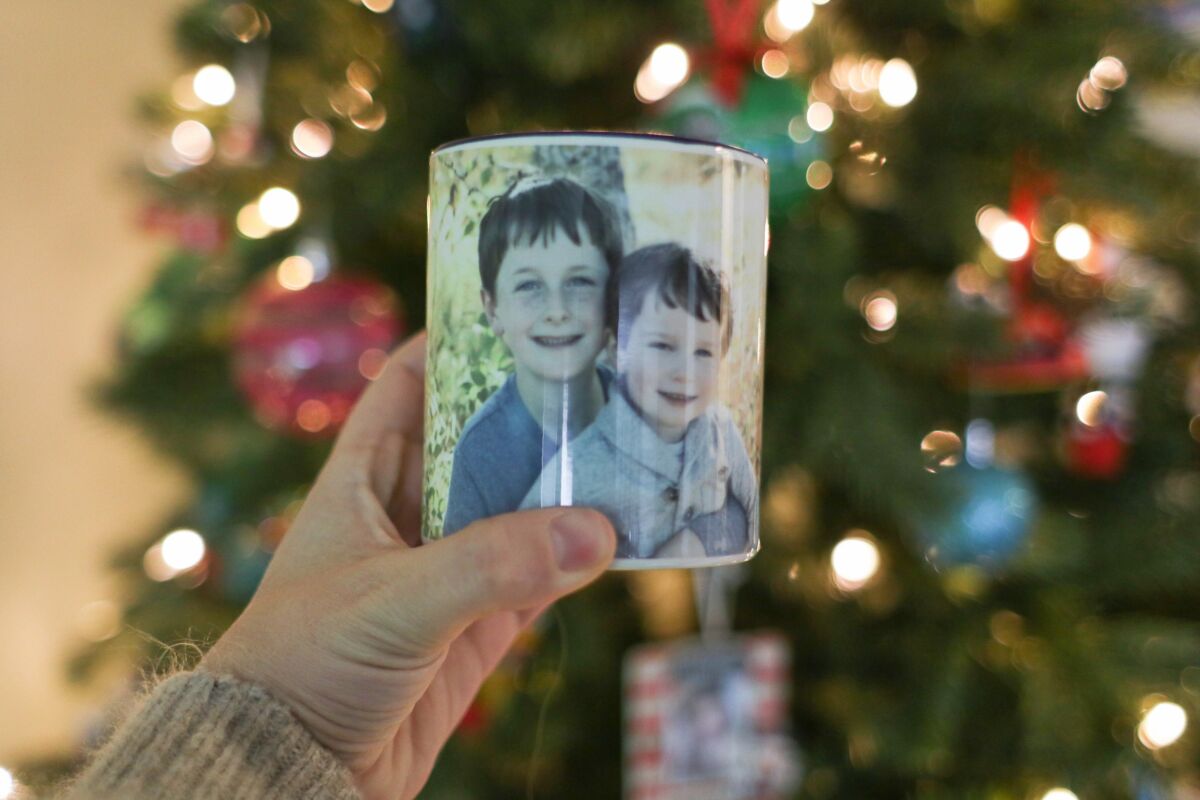 Can you ever have too many coffee mugs? I don't think so. The London Drugs Photolab has many different styles available, as well as a wide variety of holiday and winter themes. These can all be personalized with photos and text. With our mug, I went for an 11 oz designer mug with a single photo on it. I love the two-tone style, with blue on the inside.
These can be ready for pickup in up to 24 hours. They're also dishwasher and microwave-safe. And at a price point of $15.99 per designer mug, these are super affordable and a thoughtful gift for just about anyone on your list.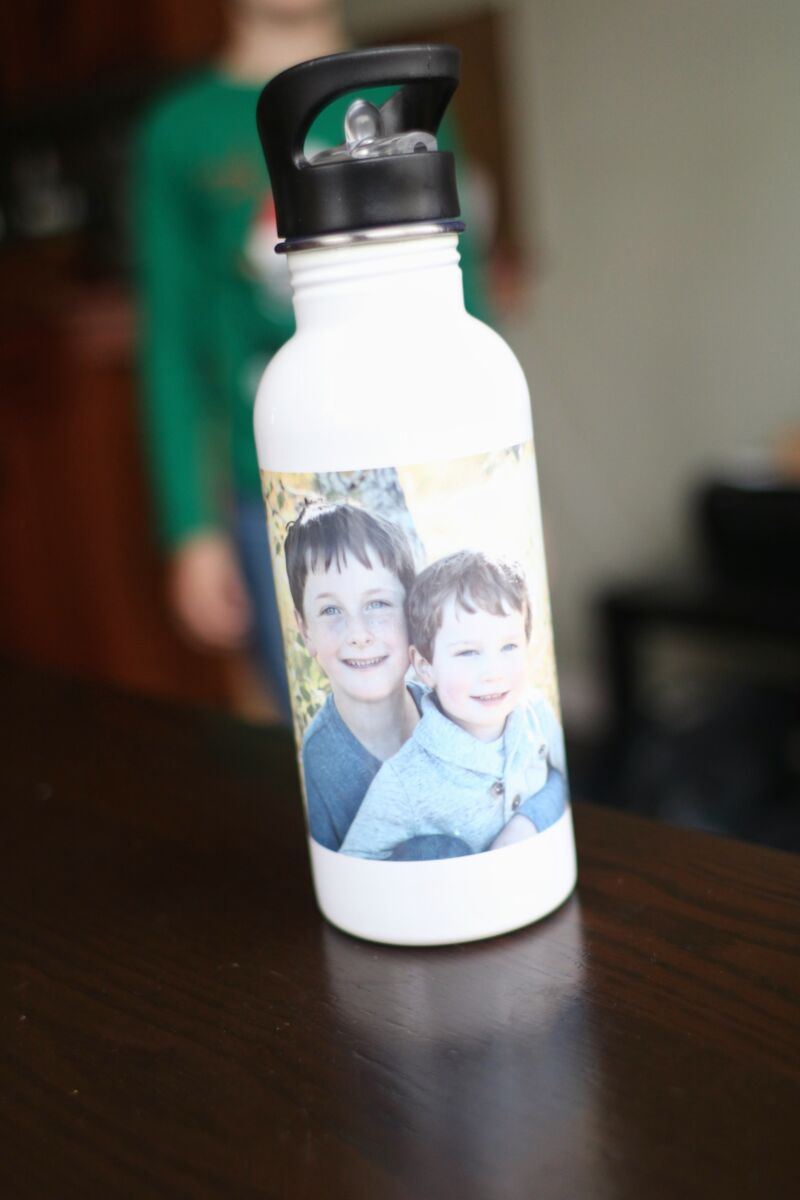 We ordered a sports water bottle for Aiden to take to school – he's so excited to show it off to his friends. The Photolab even has stainless steel tumblers, beer steins, and latte and espresso mugs that you can add your own photo to. I think we might order a few more of these water bottles for everyone in the house – that way, Carter can have his own too.
Other creative gift ideas
These were just a few of the customized photo gifts you can order from the London Drugs Photolab. Here are a few others that might be perfect for that hard-to-buy-for person on your list:
How to quickly & easily order your holiday gifts
Although we ordered online, there are three ways you can order holiday gifts from the Photolab:
When ordering, you'll have the option to either have your order delivered conveniently to your door, or easily pick up your order in-store at your closest London Drugs. Many of their stores also have the option of curbside pick-up. If you select delivery or are planning to mail packages, remember to place your order soon!
This guest post has been sponsored by London Drugs.