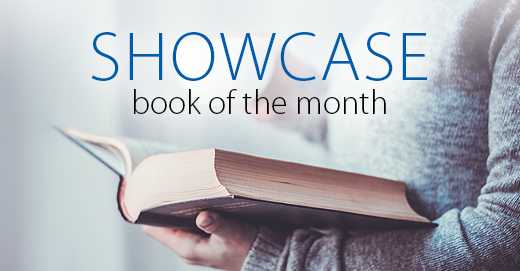 The Nightingale by Kristin Hannah
In the quiet village of Carriveau, Vianne Mauriac says good-bye to her husband, Antoine, as he heads for the Front. She doesn't believe that the Nazis will invade France…but invade they do, in droves of marching soldiers, in caravans of trucks and tanks, in planes that fill the skies and drop bombs upon the innocent. When a German captain requisitions Vianne's home, she and her daughter must live with the enemy or lose everything. Without food or money or hope, as danger escalates all around them, she is forced to make one impossible choice after another to keep her family alive.
Vianne's sister, Isabelle, is a rebellious eighteen-year-old, searching for purpose with all the reckless passion of youth. While thousands of Parisians march into the unknown terrors of war, she meets Gaëtan, a partisan who believes the French can fight the Nazis from within France, and she falls in love as only the young can…completely. But when he betrays her, Isabelle joins the Resistance and never looks back, risking her life time and again to save others.
With courage, grace and powerful insight, bestselling author Kristin Hannah captures the epic panorama of World War II and illuminates an intimate part of history seldom seen: the women's war. The Nightingale tells the stories of two sisters, separated by years and experience, by ideals, passion, and circumstance, each embarking on her own dangerous path toward survival, love and freedom in German-occupied, war-torn France – a heartbreakingly beautiful novel that celebrates the resilience of the human spirit and the durability of women. It is a novel for everyone, a novel of a lifetime.
Reviews
The Nightingale is a story set in France during World War 2. It tells the story of two sisters who while surviving the horrors of Nazi occupation also helped, each in her own way, with the resistance movement. I have read a lot of World War 2 based novels but this was the first that focused on a woman's role in the war. I would highly recommend this book with the warning that sometimes it's pretty brutal and hard to imagine that it's based on what might have actually happened during the war. It's a book that will stick with me for some time to come. – Review by Carolynn
I'll be honest, I started reading The Nightingale thinking I would hate it (war-themed novels are not my thing). It's a story about two estranged sisters, Vianne and Isabelle, who live in France during the Second World War and how they are brought together and put aside their differences in order to survive. As I delved deeper into the story, I found myself immersed and intrigued by the descriptions of 1939 France, the rich culture and the well-developed characters. Each character had so many layers that it made you understand their actions, state of mind and relationships with those around them. As well, there are strong themes of feminism and love conquering hate throughout the novel. It not only gives one a greater appreciation of the hardships women endured in trying times but it also symbolizes the beautiful strength and unbreakable bond of sibling love. – Review by Samantha
Book of the Month
Every month we will be featuring a new book to be showcased in our Book of the Month. Staff members and friends will be reading the book and posting their reviews. We'd love to hear what you thought of these books as well. Post your comments and let us know.
The Nightingale is available at London Drugs along with many other great titles and is on sale for the month of May.