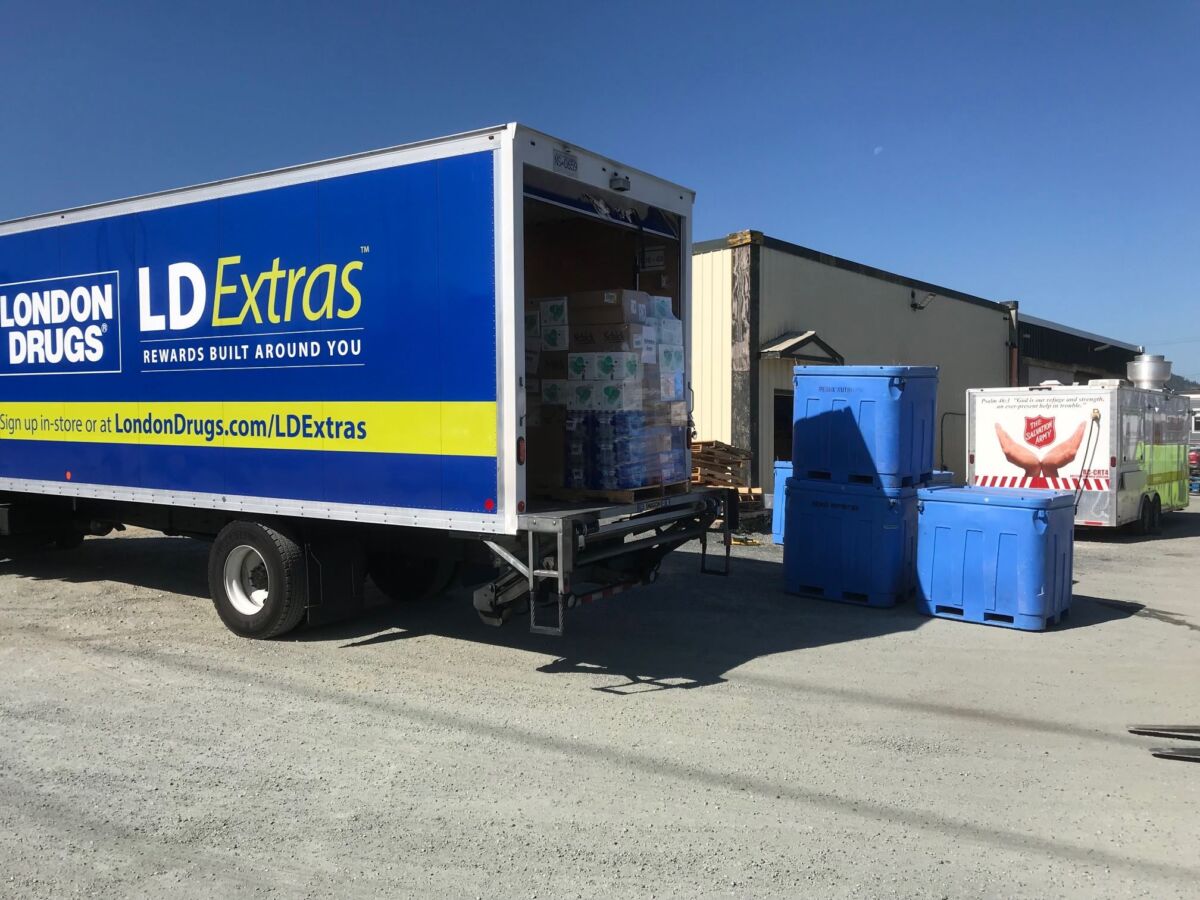 London Drugs provided a donation of much needed personal hygiene, comfort, and first aid items in the support of Lytton and surrounding communities and first nations communities through the Salvation Army as a Non-Governmental organization. These are pictures of the supplies being unloaded at the depot for consolidation and shipment to Lytton.  ​​​​​​​
We have provided more than $25K in Community Emergency Comfort (CEC) Kits, Family Activity Boxes, and supplies of hygiene, personal, and health items for those affected by the BC Wildfires this season.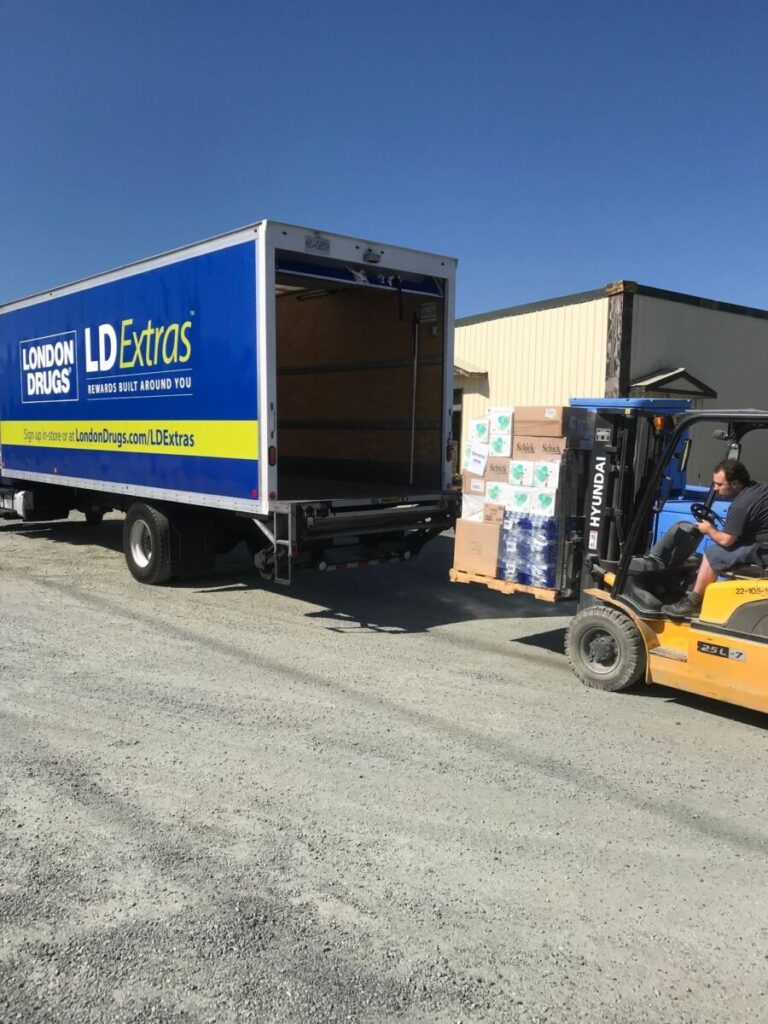 On July 28, our Vernon location packaged and donated Comfort Emergency Care kits to the Salvation Army to support those affected by the BC wildfires.