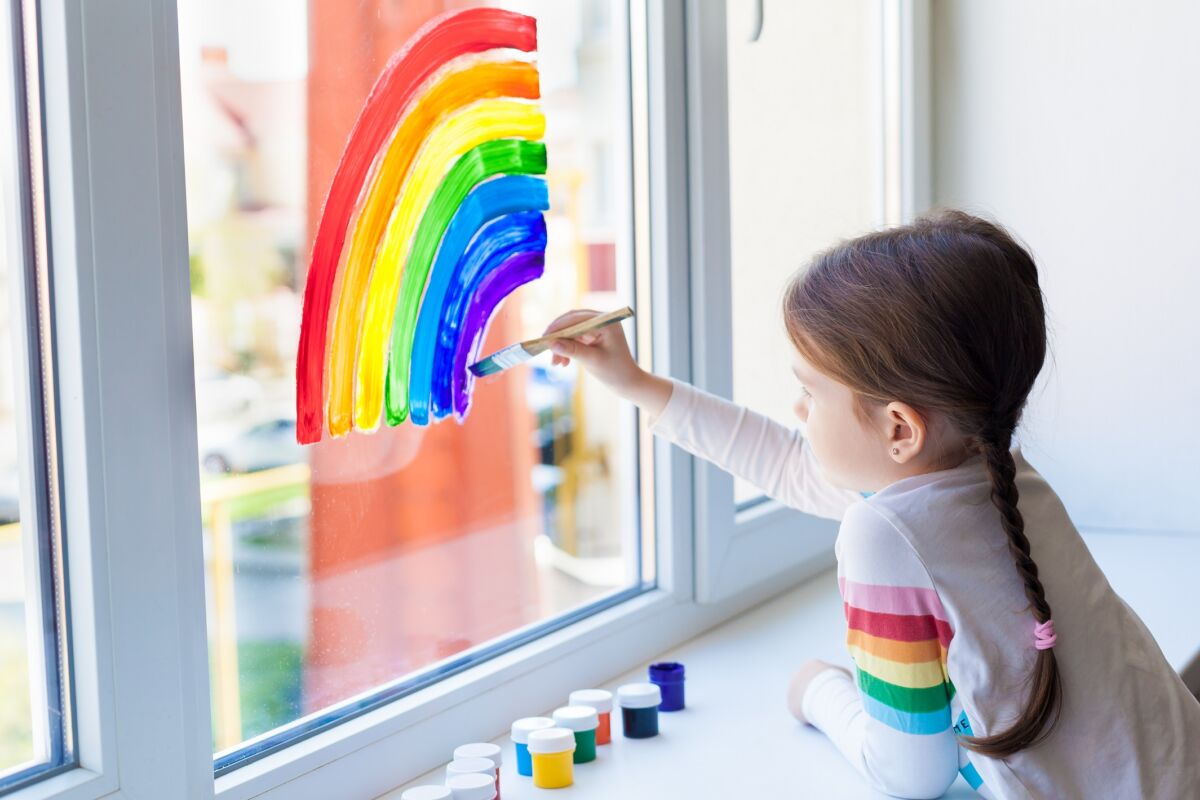 Documenting your life experiences is important. It's a way of preserving your personal memories to share with generations to come – to help them understand what life was like. Now more than ever, during this unusual period in history, it is incredibly valuable to document what you have seen, heard, felt, and done. After all, life right now is like nothing we have ever experienced before, and is perhaps nothing like what future generations will ever experience. This pandemic has affected daily life in so many different ways, and has affected us all differently.
To help you document your perspective during life at home, our LDExperts are sharing tips for what moments you may want to capture and notate, and how you can turn those moments into a photobook you can preserve for years to come.
Moments to Include in Your Photobook
Life has changed. Routines have been altered, workspaces look different, streets are quiet, jeans have been replaced with pyjamas …how has life changed for you? For those who have had extra time to spend at home, social media has been a place of inspiration for new hobbies – everything from bread baking to elaborate TikTok dances. All of these changes and experiences can be preserved forever with the click of a button. So get your camera or smartphone ready, and start snapping!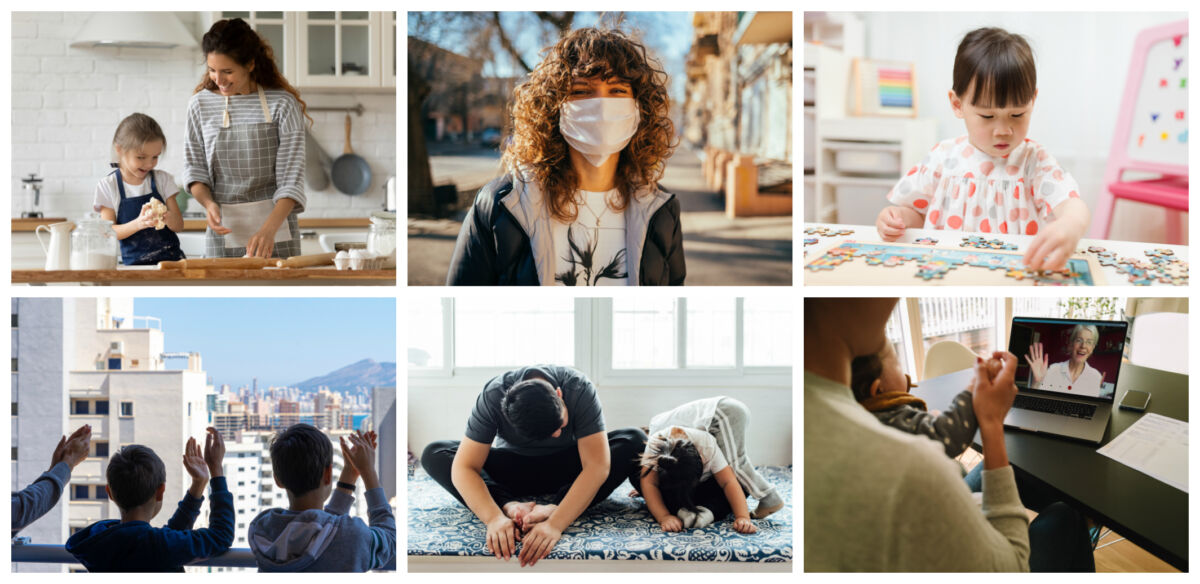 Here's a list of moments you might consider capturing with your camera:
Baking bread
Learning TikTok dances
At-home date nights
Kids making puzzles
Kids playing in the backyard
Trying whipped (Dalgona) coffee
Painting hearts in the window
Virtual paint nights
At-home workouts
Banging pots & pans during the nightly cheer
Kids 'attending' their online classes
Zoom calls (taking a screenshot might be easier than trying to take a photo)
Photos of your homemade face mask
Photo challenges (like the pillowcase challenge)
Lines at the grocery store
Social distancing stickers and signs
Empty store shelves
Makeshift work-from-home set-up
Bonus photo idea: clone yourself!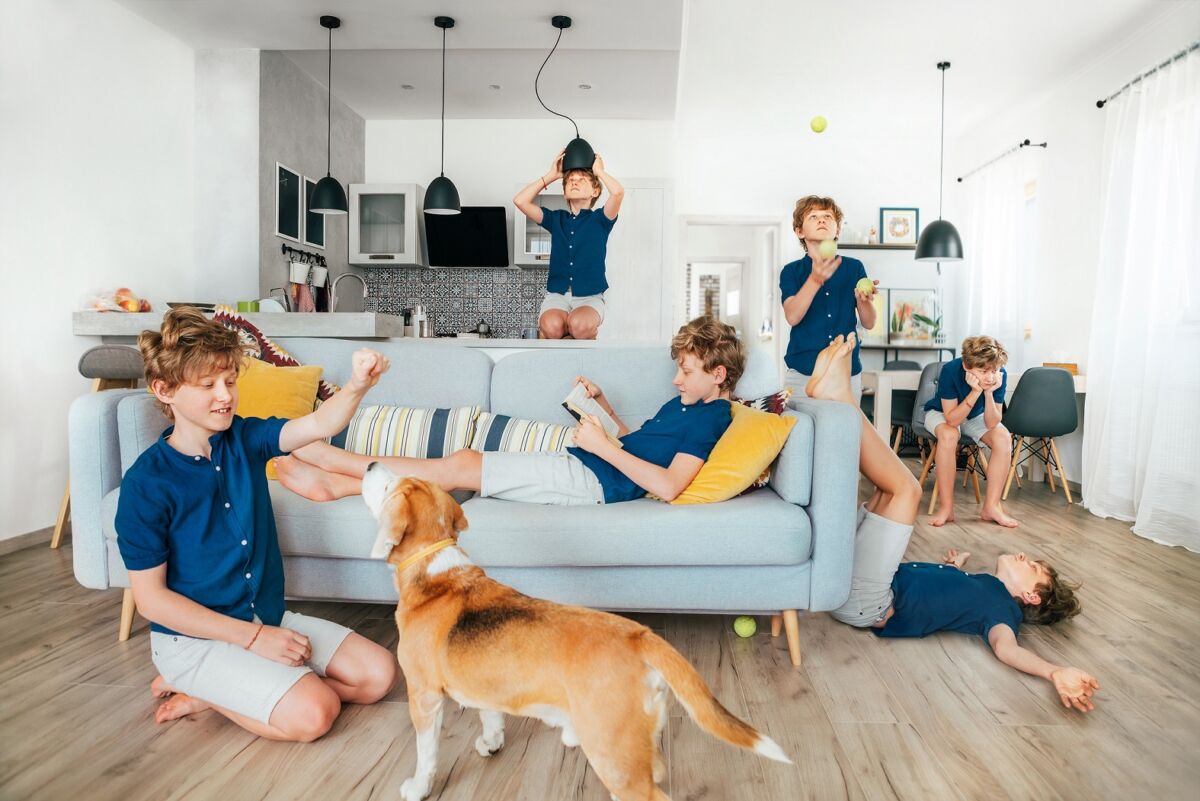 You may have seen photos like this circulating around the internet. Camera-savvy kids and adults alike have been creating 'quarantine life' images of themselves spending time at home. A photo like this would make an excellent cover for the front of your photobook! Want to create one yourself?
You'll need:
Make sure your room has good lighting. Put your camera or phone on a tripod and set a timer or use a remote shutter. Take one photo of the empty scene without you in it. Then one photo at a time, make a pose in one spot in the frame, take a photo, and then change to a different pose elsewhere within the frame and take another photo. Continue this process several times – all without ever changing the position of your camera/phone.
Once you have your photos done, fire up Photoshop on your computer and create a canvas that is in the same size of your images. Then import your images all into Photoshop. Make sure that the photo of the empty scene is the bottom layer. Go through each of your photos one at a time, and erase the background of each of your photos (leave you in the photo!). You can hide the other layers as you go to make it easier to see what you're working with. Once you're done, toggle back on all of the layers. If you notice some layers aren't perfectly blending, just toggle back to that individual layer to blur and clean up the image up a little. It's a relatively simple process, but can take some time to erase and blend to make your photo look as believable as possible!
Keep a Journal
One of the best ways to ensure you can remember important past events is to write them down in a journal. These are the things you would tell future generations about this time if you could. For your photobook, you can reference your journal for particular entries, or reference dates/times that you want to include along with your photos.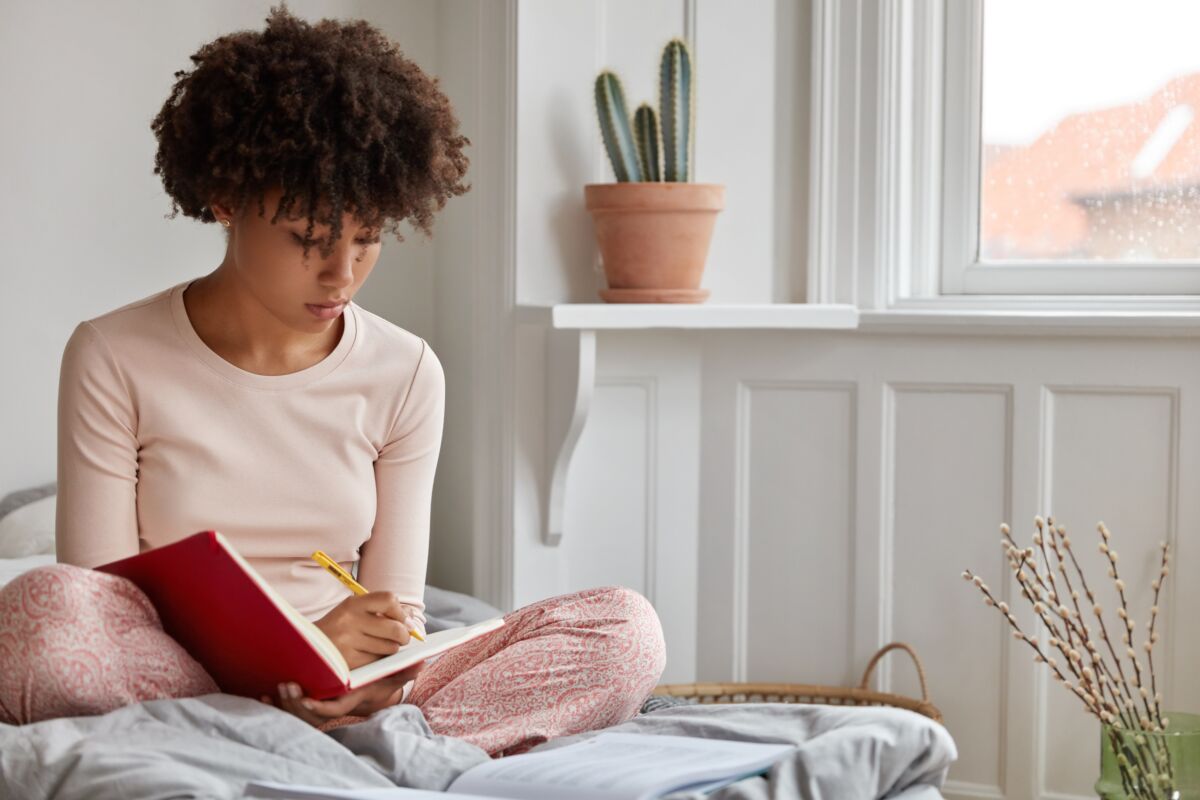 Here are some questions to help you get started with your journaling:
Have you learned any new hobbies? What did you learn?
How are you keeping in touch with friends and family?
What do you miss the most right now? People? Places foods?
Are you cooking interesting new dishes? Or ordering takeout from restaurants you hadn't tried before?
Have you created your own home workstation? What does it look like?
How has your grocery shopping experience changed?
How has your daily routine changed?
Are you or your kids doing virtual classes? How has it changed the learning experience?
Have you experienced any heartwarming moments that have shown you the best of people during this difficult time?
What are the biggest things you have seen change in day-to-day life? (wearing masks, social distancing…)
What TV show are you binge-watching right now?
What has been the hardest thing to adjust to during this time?
Do you participate in the nightly cheer for frontline workers? How does your household or neighbourhood participate?
Creating Your Photobook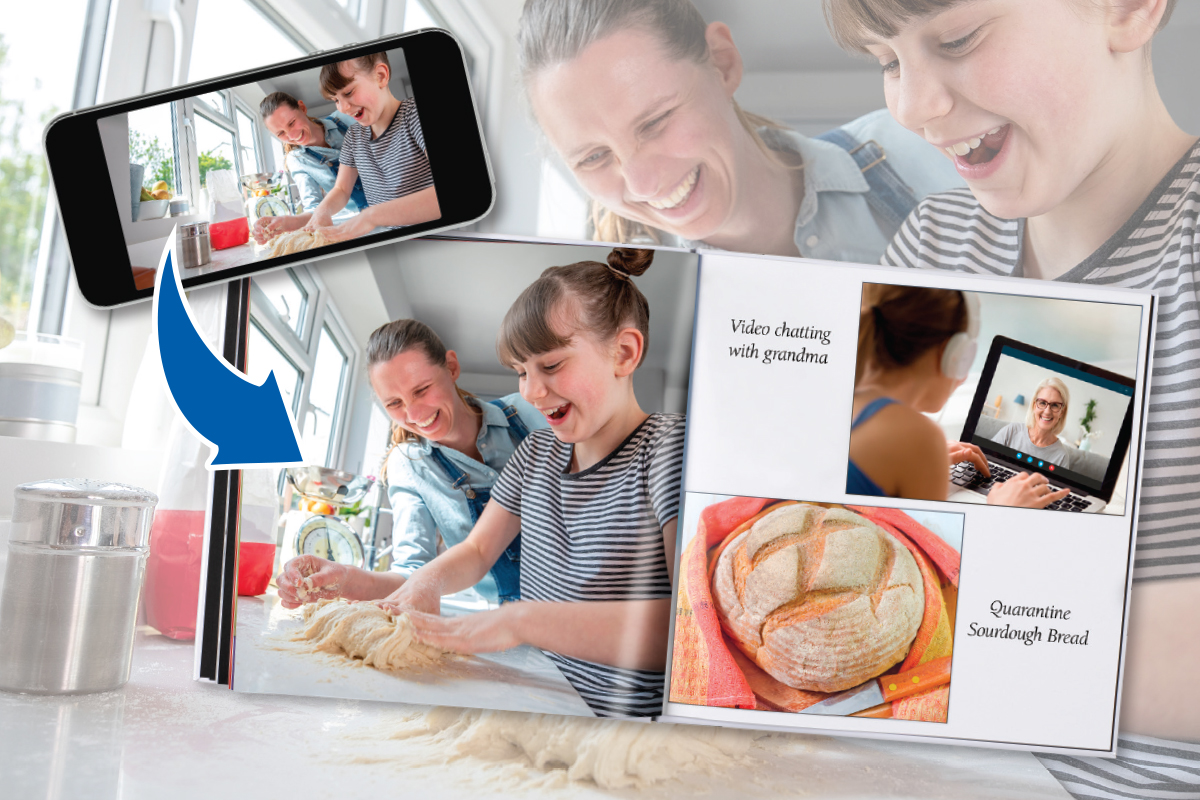 Once you have your photos and your journal notes altogether, you can start creating your photobook! Our Photolab has a variety of photobook styles to choose from, as well as a number of templated themes for the pages of your photobook. You'll be able to add text excerpts from your journal entries to personalize your book, as mentioned above, as well as include many of those great photos you've taken to capture this historic moment in time. Choose how to organize your photos in the book, where to include the text, and even customize things like the cover of your photobook. Once you're happy with your photobook, order a copy (or a few, so everyone in your family has one!) and we can have it ready for you in the Photolab for pick-up, or ship it right to your door.
Years from now, when someone asks what it was like back in 2020…you'll be able to simply flip open your photobook and show them!