For many, fall is a popular season. Cozy nights in front of the fireplace, a cup of steaming coffee on a rainy morning, wool socks and warm toques – what more could you ask for? Dessert, of course. Keep these universally pleasing fall dessert recipes in your repertoire to ensure your holiday weekends and chilly evenings are just as sweet.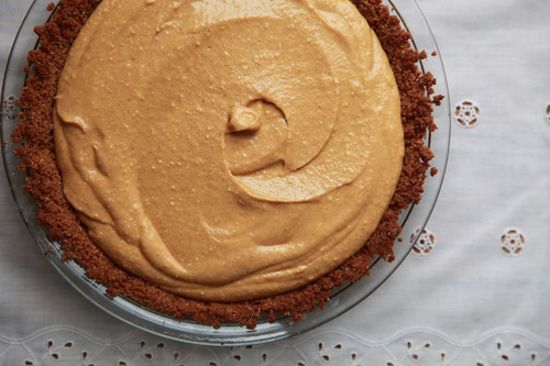 Fall would be incomplete without a pumpkin-based dessert. Even though it may be best known as the finale for Thanksgiving dinner, this delicious no-bake pumpkin pie recipe can stand alone. With a modern twist using ginger snaps instead of graham crackers, you can save on time by substituting pre-made vanilla pudding for the packaged mix.
[More at Reader's Digest]
***
London Fog Ice Cream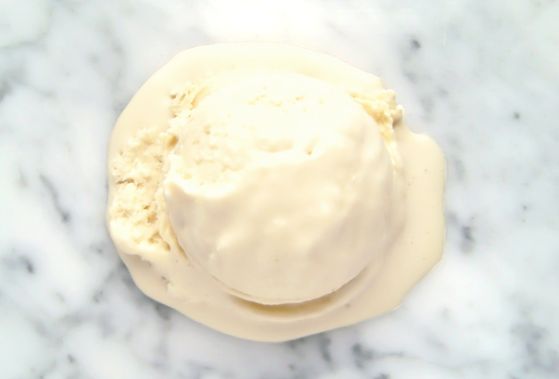 Who said fall is too cold to eat ice cream? This surprisingly simple recipe can top a pie, fill a bowl or even be mixed in with hot chocolate. With only three ingredients: cream, earl grey tea and sweetened condensed milk, you won't even need to leave your pantry for ingredients.
[More at Chatelaine]
***
Baked Stuffed Apples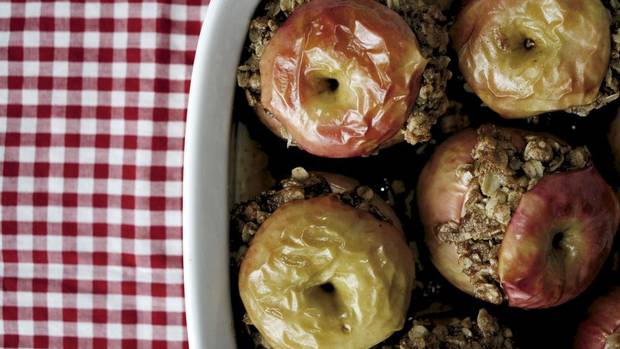 You can't think of red and orange autumn leaves without picturing apple pie, apple muffins or apple crisp. When you're in a rush, however, and are craving a comforting apple snack, whip up these stuffed apples. Fill your favourite apples with rolled oats, brown sugar, cinnamon and butter and indulge in a healthy, sweet treat.
[More at The Globe and Mail]
***
Vegan Apple Cider Donuts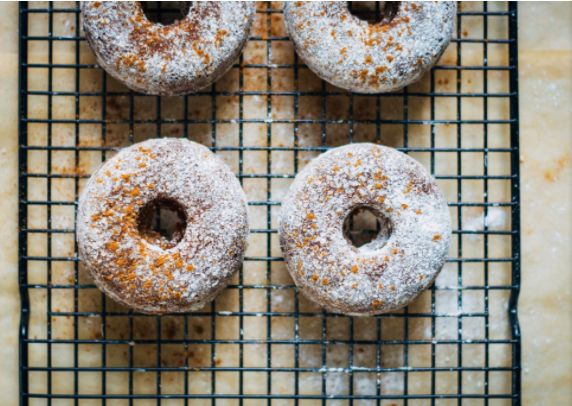 Craving a mug of hot cider mid-day? Dreaming of donuts, but having trouble finding a vegan recipe for yourself or a friend? It's not as far-fetched as it may seem. By substituting spelt flour for all-purpose, coconut oil for butter and maple syrup for sugar, help yourself to one (or three) of these guilt-free donuts.
[More at Well and Full]
***
Pumpkin Seed Brittle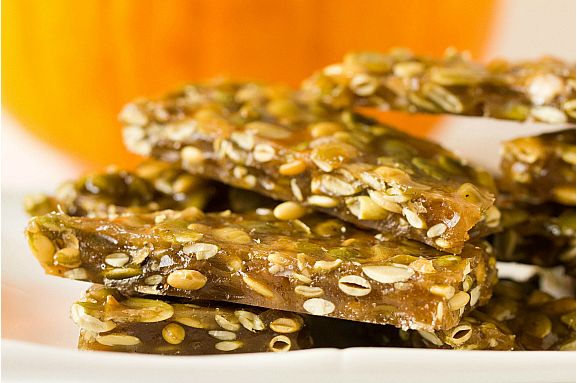 For anyone who has a sweet tooth but is allergic to peanuts, nut brittle is probably last on their list of available snacks. Thankfully, pumpkin seed brittle is just as delicious as it is easy and nut-free. Skip buying a pumpkin and scooping out the seeds – instead, pick up a package of roasted pumpkin seeds and omit the salt.
[More at Food Network]
***
Maple Bacon Chocolate Truffles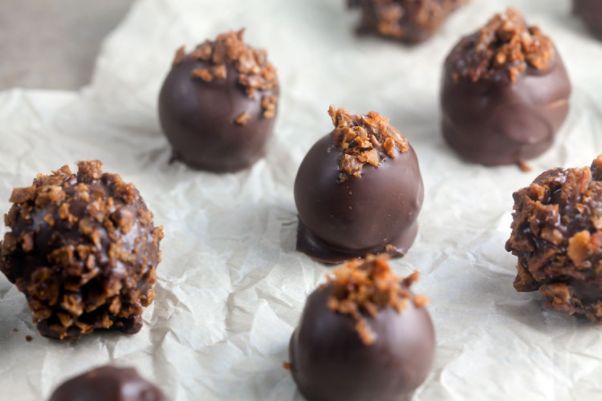 Bacon is still a staple ingredient across the table – even in desserts.Though if you're a vegetarian (or aren't a fan of sweet and savoury desserts), don't worry. Just leave out the bacon and you're sure to fall for these creamy, chocolate truffles with a truly Canadian twist. Test out this combination of chocolate and maple syrup – but try not to eat them all in one sitting.
[More at Healthy Delicious]
***
Mulled Wine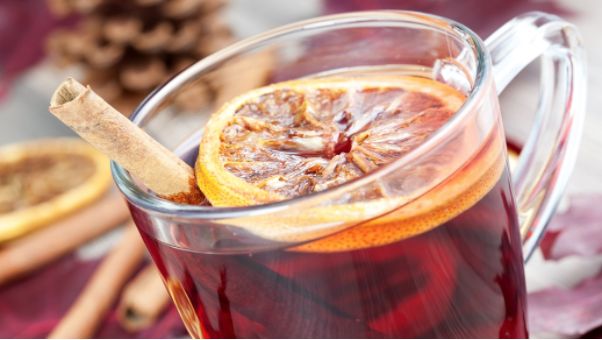 Mulled wine can be served hot or chilled, but is particularly satisfying when warm on a cool day. Typically popular during the winter months, mulled wine is also the perfect fall night cap. Stir up your favourite red wine, brandy and some spices, and look forward to cozy dreams.
[More at Food Network]
***
Cranberry Pear Upside-Down Cupcakes
A festive upgrade to a classic dessert, avoid the mess and awkwardness of baking an upside-down cake – instead, make individual cupcakes. Using pears and dried cranberries for a fall substitution of pineapple, these sticky bite-sized cupcakes are ideal for potlucks or party gifts.
[More at CBC News]
***