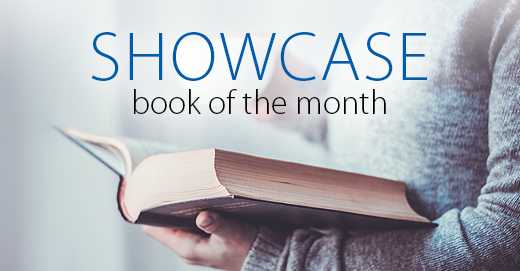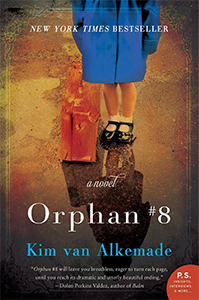 Orphan #8 by Kim van Alkemade
In 1919, four-year-old Rachel Rabinowitz is placed in the Hebrew Infant Home where Dr. Mildred Solomon is conducting medical research on the children. Dr. Solomon subjects Rachel to an experimental course of X-ray treatments that establish the doctor's reputation while risking the little girl's health. Now it's 1954 and Rachel is a nurse in the hospice wing of the Old Hebrews Home when elderly Dr. Solomon becomes her patient. Realizing the power she holds over the helpless doctor, Rachel embarks on a dangerous experiment of her own design. Before the night shift ends, Rachel will be forced to choose between forgiveness and revenge.
Inspired by true events, Orphan #8 is a powerful novel about the human capacity to harm – and to love.
Reviews
Orphan #8 is a very interesting story that is hard to read at times knowing that it is loosely based on the author's family history. It's the story of a girl growing up in an orphanage in the U.S. in the 20's. Story goes back and forth between her childhood and her as an adult. I enjoyed this book a lot, especially the history behind it. – Review by Carolynn
Loosely based on historical events, Orphan #8 tells the story of Rachel, a woman who has faced considerable hardships in her life. Told in 2 time lines, we learn along with Rachel that she was subjected to cruel medical experiments as a child. As she unravels the truth about her past, will she choose revenge or mercy, and are those the same thing?
Overall, I thought the book was pretty engaging. I read it over a couple days. However, the plot twists were somewhat predictable and the novel feels unresolved at the end.  – Review by Melissa
Captivating story based on factual events and places and is full of ethical issues. From the time Rachel is put in an orphanage at 4 years old to the nurse she becomes as an adult, she endures so much that it is a credit to her strength and fortitude. Going through medical experiments as a child by a doctor and then coming full circle where she holds the fate of the aged doctor in her own hands. She also has to deal with a moral dilemma regarding her feelings and 'unnatural' relationship with her protector from the home. An easy read, especially interesting because of the historical references. – Review by Janice
Book of the Month
Every month we will be featuring a new book to be showcased in our Book of the Month. Staff members and friends will be reading the book and posting their reviews. We'd love to hear what you thought of these books as well. Post your comments and let us know.
Orphan #8 is available at London Drugs along with many other great titles and is on sale for the month of January.