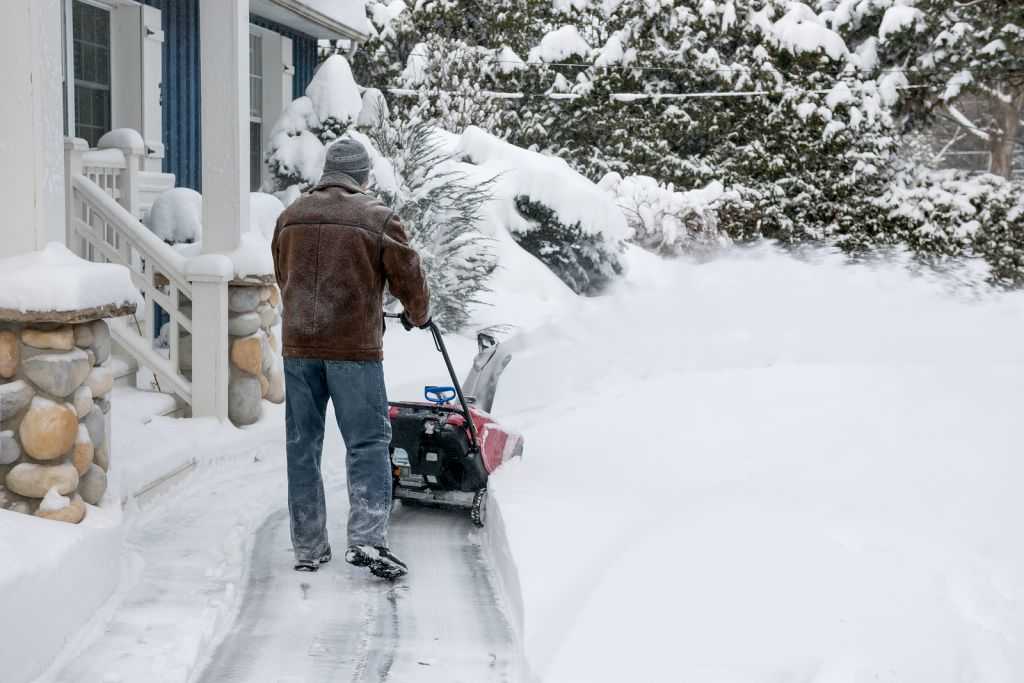 Winter home maintenance tasks are sometimes neglected, partly because – understandably – many Canadians prefer to bundle up during the winter weather and await the spring.
But as tempting as such behaviour is, doing so can create safety hazards, cause lasting damage to your home, and potentially even void your home insurance.
Responsible homeowners know home maintenance is required all year-round. Here, we've included a few hopefully helpful reminders on winter home care.
1. Clear & Salt Your Driveway (Don't Forget The Walk)
Let's start with an obvious one: you must clear your driveway and sidewalk, then coat both with enough salt or de-icer to keep them from becoming slippery.
We say it's obvious – but you wouldn't know it by looking at all the white walkways out there, especially in areas less prone to heavy snow. But a slippery driveway or sidewalk is a hazard to you, your friends and family, and even strangers. So this one is truly a must.
If shovelling is difficult for you, consider buying an ergonomic or improved snow shovel, upgrading to a snow blower, shovelling during (not only after) heavy snowfalls, or using the classic Canadian technique of hiring the neighbour's kid (or a reputable local business) to keep your walkways clear.
2. Protect Your Home's Foundation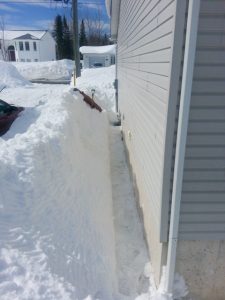 Many of us spend more time thinking about interior decoration and yard maintenance than the very structure our homes rest on: the foundation.
Our indifference can cause trouble because foundations are not as solid as we like to believe. They can be damaged by the elements, especially during winter. The main threat is melting snow and ice that seeps into, alongside, or under the foundation. As it re-freezes, the water expands, creating immense pressure that can crack even the thickest cement.
To prevent this, as well as get ahead of spring flooding issues, walk often around your home to ensure snow and ice are not collecting alongside it. If you see any, shovel it away.
Bonus Tip: In the spring, look for pooling water near the foundation. That's where it's most threatened and where drainage should be improved.
3. Repair All Your Stairs & Handrails
Remember the rickety handrail, the loose stair, the step without traction? Yes, that one. Last summer it was not as big a deal, though still a concern. But in the winter, it can mean the difference between catching yourself mid-slip or bumping your way down to the landing.
Those aren't tough options to choose between, and neither is the decision about whether to fix and weather-proof your steps. Just do it. Your tailbone, or someone else's, will thank you later.
A good place to start is by laying traction tape on all your stairs to give boots extra grip. Other repairs may require more work, but most can largely be done with simple tools like a hammer, nails, a circular saw, screws, and a drill. If in doubt, give a handyman a ring.
Of course, you'll also want to keep all stairs and steps free of snow and ice.
4. De-Ice The Gutters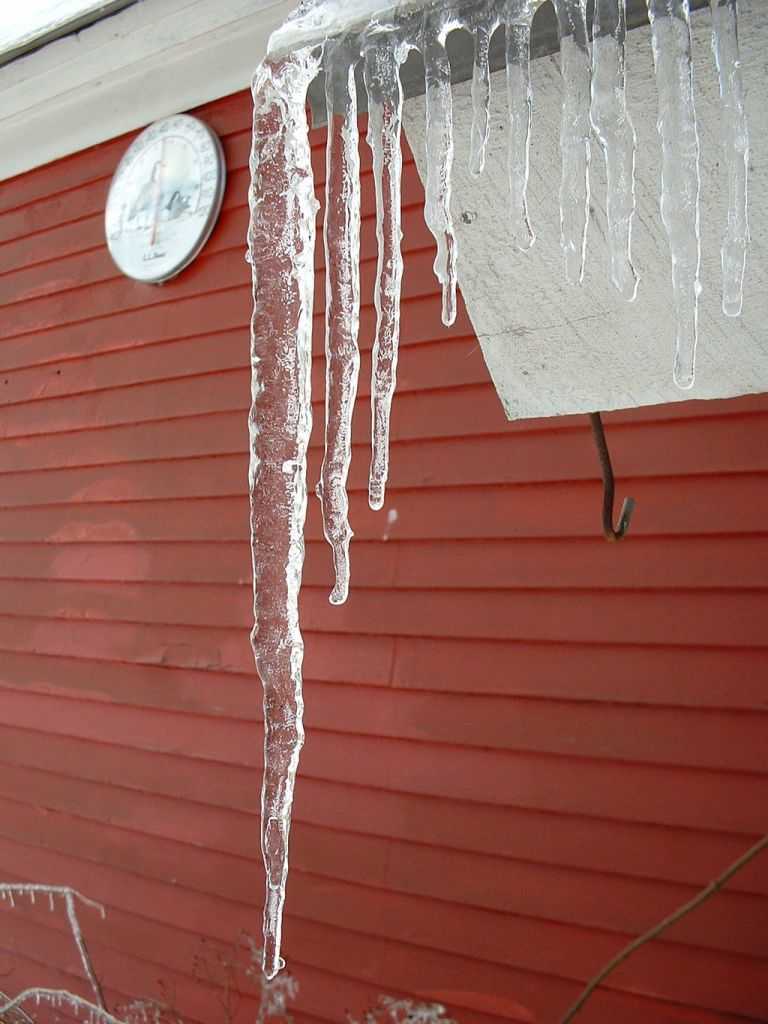 The rows of glistening icicles dangling from your home's gutters are beautiful to look at. But they're also a sure sign you're developing an ice dam that could prevent water from flowing through the downspout.
Don't let ice dams cause flooding, a damaged gutter system, or even injuries from falling ice. Instead, stay on top of the situation. Luckily, there are two main ways to deal with ice dams.
The first and easiest way is by installing de-icing wires in your gutters that can be used as needed to melt away ice dams as they develop. If winter has already started, it may be too late to install the wires.
In this case, the main approach is to chip the ice away by hand. Just be sure your ladder is secure and strongly consider having a spotter present to help you.
5. Monitor Your Heating System
During summer in Canada, an air conditioner is nice. But a heater in winter? That's a necessity. Depending on the heating system you have, there is plenty to consider.
One of the first is ensuring all exterior vents are flowing freely and do not become clogged with snow or ice. Otherwise, the added pressure could damage your entire HVAC system. Also, always leave your heat on and set to at least 12 degrees, especially if you leave for a trip. Otherwise, your indoor pipes can freeze!
Beyond that, an annual check of your heating system and any necessary maintenance or cleaning must be done during winter, if not sooner. This may include having your chimney swept or changing your furnace filter.
These tips are intended to provide a nudge toward protecting your property and everyone in or around it this winter. But you can never be 100% risk-free.
That's what home and life insurance are for. At London Drugs, we carry both. Talk to one of our insurance experts any time in-store or visit them online today.
Stay safe and enjoy our amazing winters, Canada.