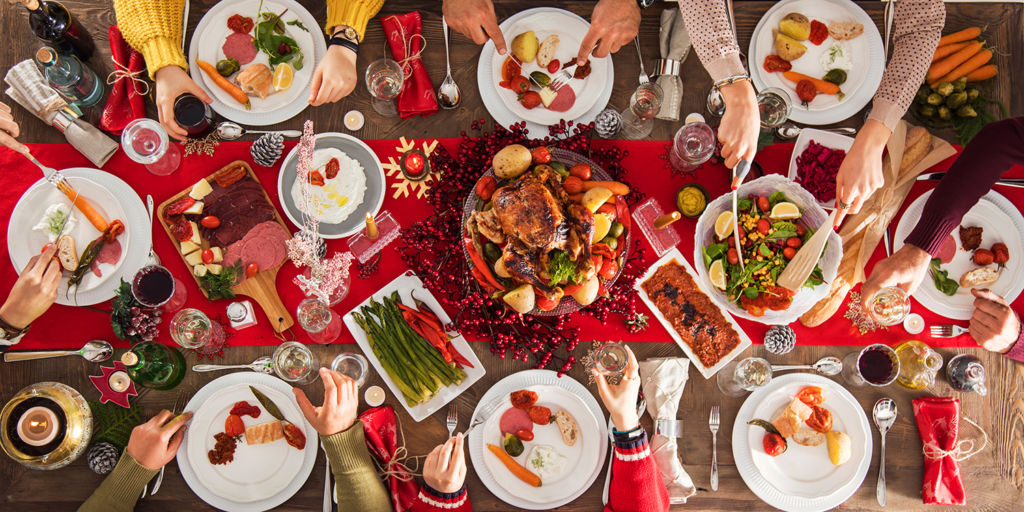 The holidays are a great time to connect with family and friends, and take a well-deserved break. Hosting however, can be a daunting task. Fret not, we're here to help facilitate your holiday hosting experience with the niftiest small appliances.
Small appliances are always a hot ticket item this time of year – they can be a great help in the kitchen while entertaining, and also make great gifts. From stand mixers to indoor grills, London Drugs has a vast assortment of small appliances to help chefs of all ages and abilities create conversation-worthy culinary delights for friends and family.
Cleaning it Up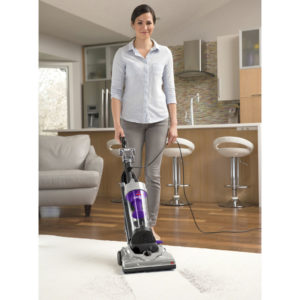 Before the big day of hosting arrives, there is usually a day of cleaning. If your vacuum is no longer up to the task, we have some great options to make sure your floors are spotless before the guests come stomping through. For the pet owners out there, The Shark Pet Perfect II Vacuum is great at getting embedded pet hair out using the extra large motorized brush. If you're looking for something more traditional, the Bissell AeroSwift Upright Vacuum with it's 12" cleaning path and 5 height settings is sure to get the job done. If versatility is a requirement, the Shark Rocket DuoClean with Zero-M Vacuum does double time as a stand-up vacuum that converts into a hand-held. It's great for cleaning the car too!
Mixing it Up
From holiday drinks to baking, you can pretty much guarantee there will be ingredients that need to get blended or mixed. For baking, there are essentially two options: a stand mixer or a hand mixer. The big factors when choosing between the two are space and use. The hand mixer isn't as versatile, but much more compact. The stand mixer has a bigger footprint but packs a punch with its increased functionality. Good news for you: we have options for every baker and budget. For stand mixing options, the Oster Planetary Stand Mixer is great for batters and doughs, with a 350w motor and 4.5qt capacity. Having a big gathering? The Cuisinart Precision Master Stand Mixer is a little bigger at 5.5qt and a bit more powerful with a 500w motor. And of course, there are the ever-popular KitchenAid stand mixers, with both low power and high power options in addition to many different handy attachments. This KitchenAid Artisan Stand Mixer Bundle even comes with a shredder that allows you to slice and grate cheese, vegetables and fruit!
If kitchen space is a concern, consider these hand mixers. The Oster 6 Speed Mixer is a great compact hand mixer that even comes with a storage case, so you never lose a beater. The Black & Decker Helix Hand Mixer is an alternative option that has reinforced nylon construction and 5 speeds, plus a turbo boost!
The other half of mixing it up comes the night of the big event. While entertaining you might want to craft some creative holiday cocktails. Remember the trick to a good blended drink is the blender. The Ninja Pro Blender or Ninja Foodi Hot & Cold will chop through your ice cubes with ease to make the perfect blended drink.  Plus, the Foodi is particularly great if you're planning on making a puree or soup, as it has a built in precision heating element that boils in minutes.
Air Frying – and so Much More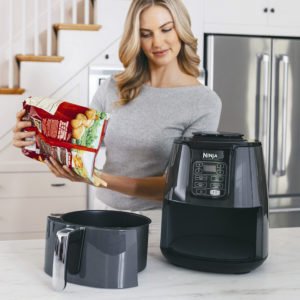 Air frying is still a relatively new cooking method. The first consumer model was only publicly debuted at IFA in Berlin in 2010. If you haven't tried it yet, what are you waiting for!?  There are a range of options on the market and all have their respective strengths. Consider if multi functions are important to you, and then, what ones you'd use most. The Chefman 6L 3-in-1 Air Fryer is a leading contender in this area. Watch our Facebook Live event video here where we walk you through the cooking process to create some very tasty dishes that are sure to delight the family, especially over the holidays. The Ninja Air Fryer is another tempting option. It air fries, roasts, dehydrates and reheats! The dehydrating feature makes this versatile fryer a great space saver too.
Tea Service Time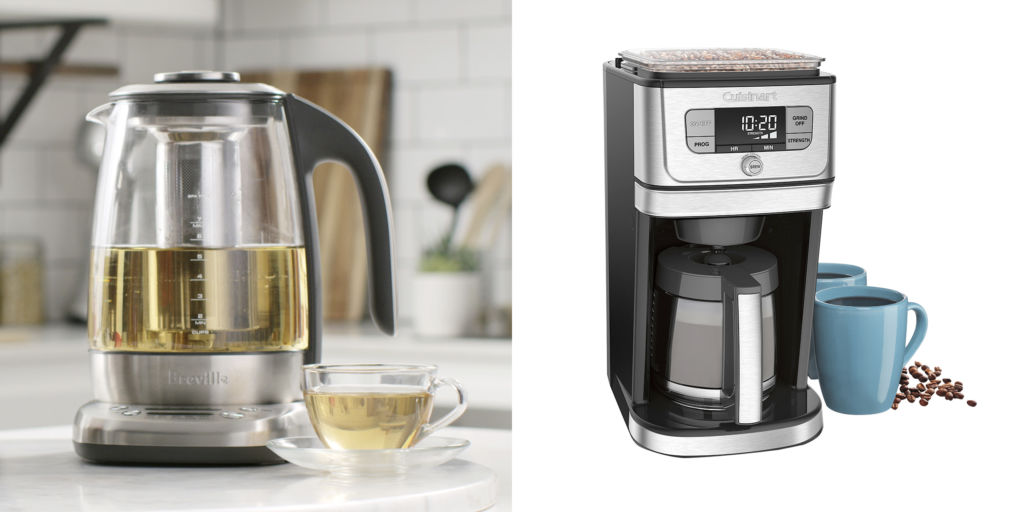 Once dinner is over and the board games are on the table, it's time to serve up the coffee and tea. This process can be simplified with prepping your coffee maker in advance. The Oster 12-Cup Programmable Coffee Maker can be programmed so if you keep a tight schedule, it can be ready when you need it. Alternatively, the Cuisinart Burr Grind and Brew Coffee Maker adds the freshness of just-ground coffee to your brew. It's always ready to go at a moment's notice, which is great for those dark January mornings too!
The Breville Smart Tea Infuser Kettle is another useful gadget that is sure to impress your guests. With its adjustable temperature control, you're assured to get the perfect pot of tea every time. If you're serving various kinds of tea (or coffee or cocoa) that require different water temperatures, the Hamilton Beach 1.7L Variable Temperature Kettle is a perfect choice. With a 1.7 L capacity, a 360 degree cordless base, and 6 pre-programmed temperature settings, it makes tea service simple and efficient.
Quirky Corner
No holiday kitchen saver blog would be complete without a few fun and quirky gadgets that any real host(ess) with the most(est) will appreciate.
Breakfast with Ease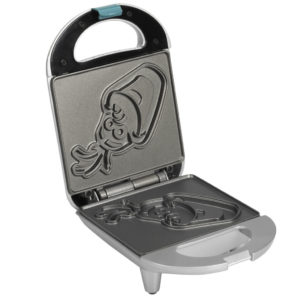 If your child loves the movie Frozen, imagine how excited they would be to have Olaf waffles! The Frozen themed waffle maker will add even more surprise to their Christmas morning. If you're hosting groups, the Chefman Electric Griddle & Crepe Maker gives you restaurant quality crepes without having to worry about stove temperature, or if your nonstick pan is going to not stick this time.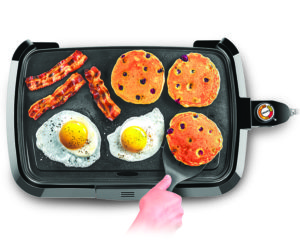 The Chefman Electric Griddle with temperature control is a great brunch tool, especially when making breakfast for the whole family. With 60 sq inches of nonstick cooking surface and 6 settings, you can get your eggs, bacon and pancakes ready with ease. It features a removable drip tray to insure an easy clean up.
BBQ Flavour Indoors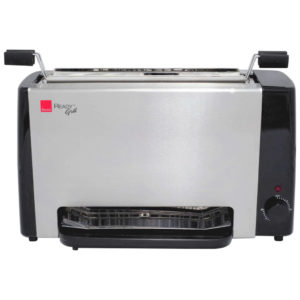 As seen on TV, you say? Maybe it was. But this handy little Ronco Indoor Grill is like an oversized toaster that will give you BBQ steak, grilled chicken, or juicy ribs. There is a reason it was seen on TV! Use it to grill some sides for your Christmas dinner. Best of all, come February, this grill will remind you how tasty BBQ food is, even during a long Canadian winter.  Shop our full selection of appliances during our December appliance event, on now.