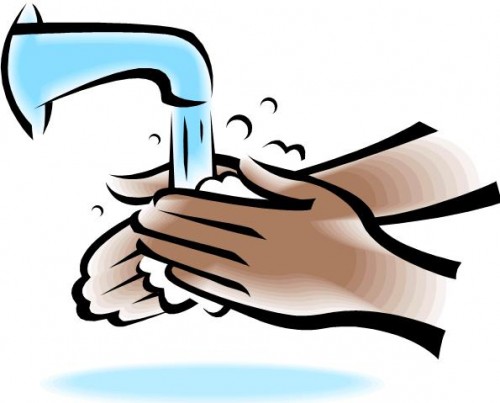 The Best Prevention
The very best way to prevent colds and flu is to wash your hands often and teach your children to do the same. You should wash your hands before and after shopping trips (most supermarkets and drug stores now provide gel dispensers or wipes for this purpose), and always before eating/preparing food and after blowing your nose, or wiping your child's. Here are a few more pointers:
Remember to wash your hands after touching elevator buttons, keypads, public phones, doorknobs and stair rails.
Avoid handshakes whenever possible, and go wash your hands afterwards if you do greet someone this way. (Meet-and-greet events, cocktail parties and similar gatherings where food is offered are prime environments for viruses to spread.)
If someone coughs or sneezes near you, move quickly away and/or cover your nose and mouth. If you have a cough or cold, be sure to use a tissue or sneeze into the crook of your arm.
For adults and children over 12 years of age, consider taking an immune-supporting supplement like non-drowsy COLD-FX® or COLD-FX® Extra Capsules.COLD-FX® may be taken preventatively as well as to reduce the duration of a cold.
Be sure to attend to the basics of good health and a strong immune system: get a minimum seven hours of sleep nightly, be physically active every day, and eat lots of healthy fruits and vegetables, low-fat protein and whole grains.
Although there are no guaranteed ways to prevent catching a cold, with a strong prevention strategy, you increase your chances of staying healthy throughout the winter months.
(This article was previously published in October 2011.)