With the 2020 holiday season looking like nothing we have experienced before, staying connected with loved becomes ever more important. Fortunately, technology can help us connect in ways we never imagined. An excellent example of how to share memories with loved ones is through modern digital picture frames. Most come with integrated Wi-Fi capabilities so you can share photos with them from the comfort of your own home.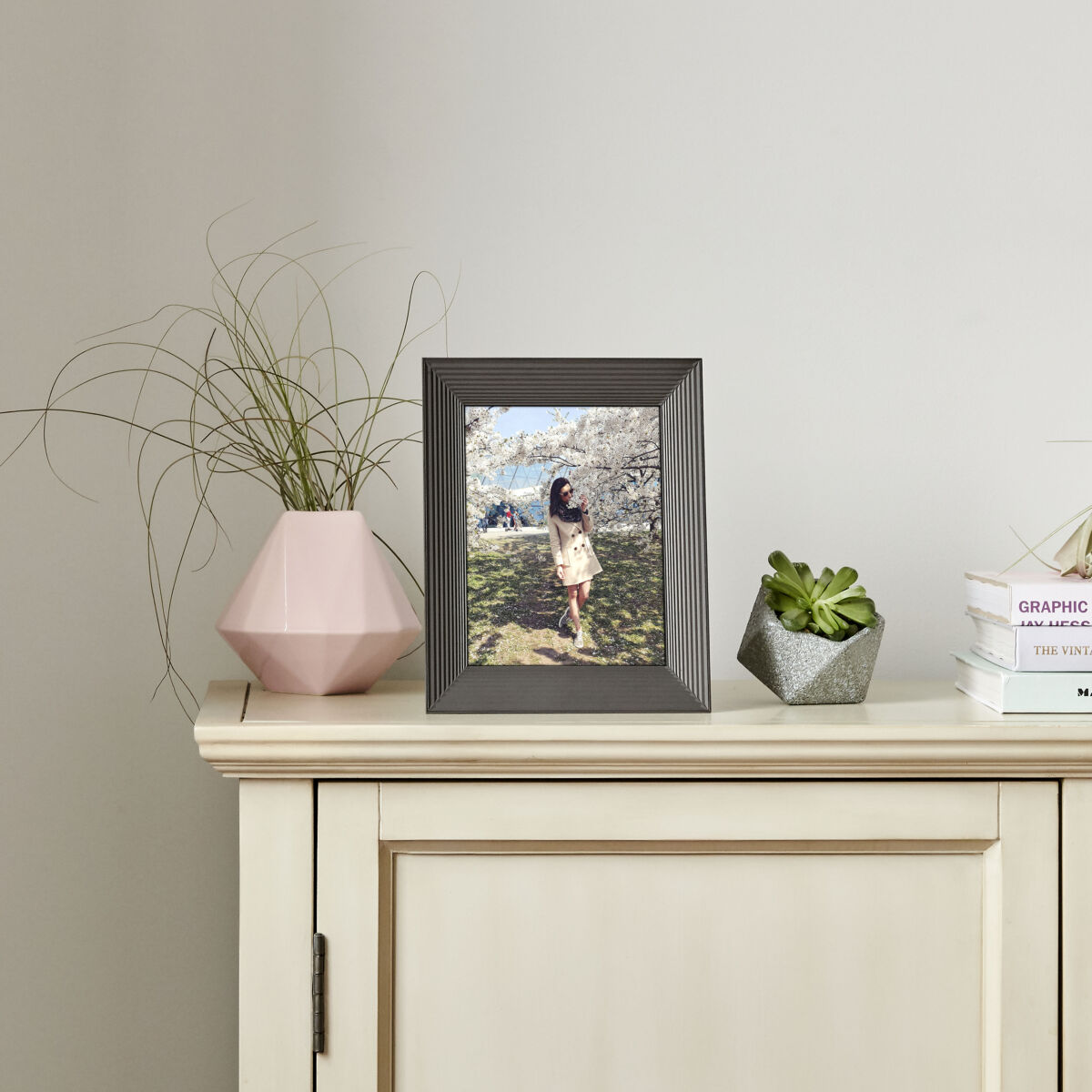 Available in a wide assortment of sizes, and finishes, you'll be sure to find one you love to fit within your interior space. We're here to walk you through the features of the Aura, Netgear and Sylvania digital frames so you can pick the ones best suited for your needs.
Aura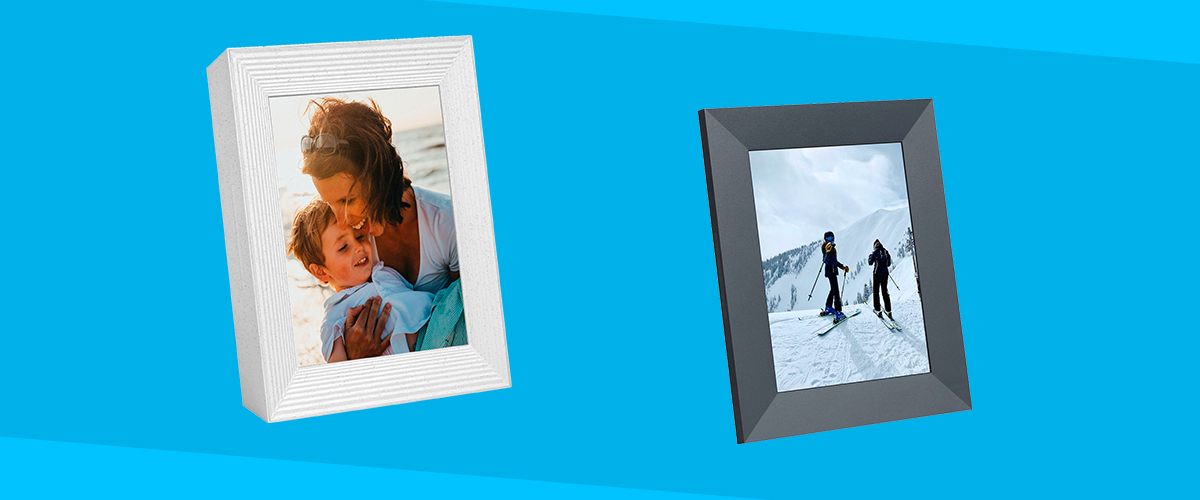 Aura freestanding digital frames are designed to be beautiful additions to any space. Their Wi-Fi frames help connect people through an easy-to-use photo sharing experience. Install their free app, and you can be set up and running within minutes. An added bonus is that their service comes with free unlimited storage, you can invite the whole family to share their photos. Rotating the frame rotates the images using Aura's smart technology. Pair it with your google home or Alexa, to make changing photos quick and easy. It also features auto dimming based on the brightness of the room, and an auto-off night feature, the frame will look good in any light.
Netgear Meural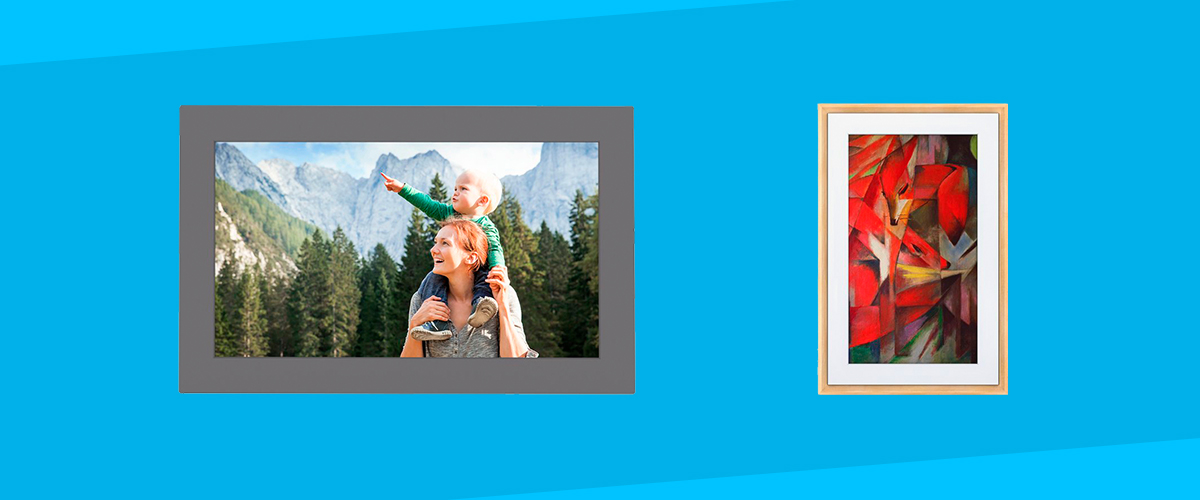 Showcasing treasured memories or favourite art pieces is what the Netgear Meural series was made for. Available in 15.6″,  21.5″ and even 27″, these wall hung frames can integrate into your room décor. With their TrueArt technology that gives images and artwork lifelike colour and detail, these frames were designed to showcase. An anti-glare matte display creates a gallery inspired view that limits reflections. Connectivity to the Meural App or popular voice assistant systems make it easy to select or change pictures quickly. Its handy swivel mount allows quick transitions from portrait to landscape to accommodate your images too.
Sylvania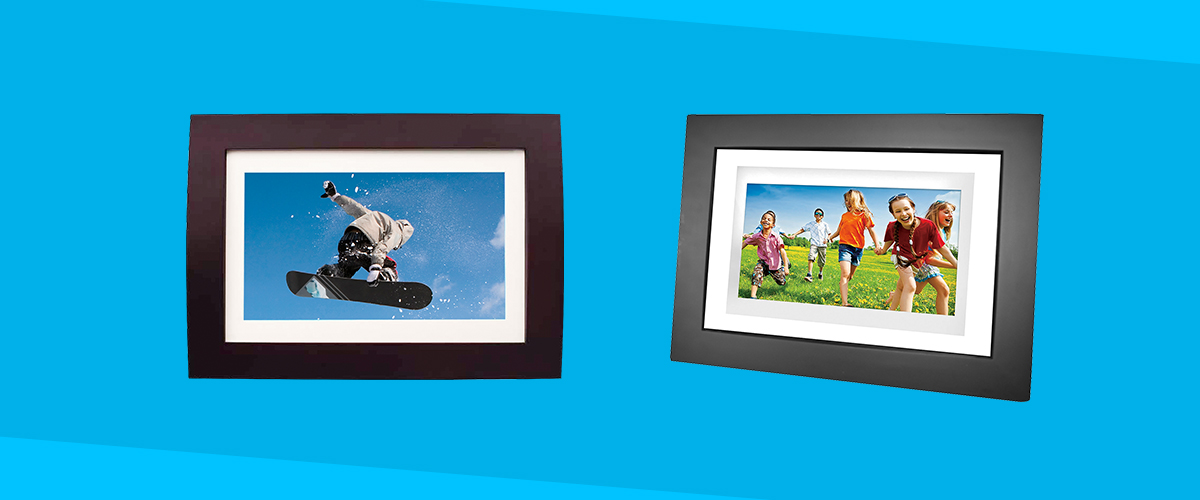 For those looking for a digital frame that can integrate into their space with little fuss, Sylvania has 2 options: One with and one without Wi-Fi. Both feature a calendar and clock function which act as an alternative to images and are bordered in a nice wood finish. The Sylvania 10″ frame at only $99 has 2gb of internal storage and is compatible with SD, MMC, MS, MP3 and MP4 & USB Port. It features a backlit LED display, and a remote for easy operation. For those looking for Wi-Fi connectivity, the 10″ Wi-Fi version for $139.99 comes with an upgraded 8gb of internal memory and the ability to upload images through Wi-Fi.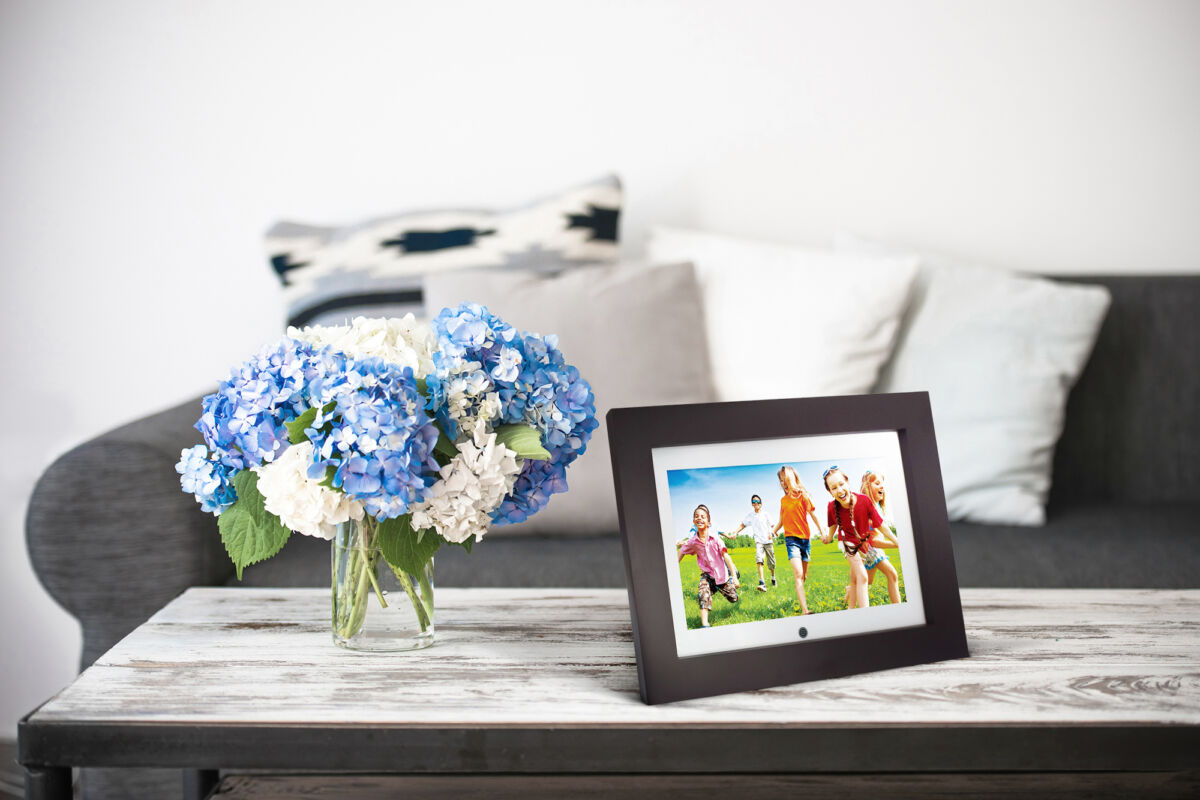 No matter how big or how small, how connected, or how designed you'd like, there are multiple options for digital frames at all price points. There is no reason to let your photos waste away on your phone any longer. These make the perfect gift for family this holiday season so you can share your most precious moments while remaining afar.