It's Crocktober! It's that time of year to dust off the Crock-Pot and make all those hearty, heartwarming meals that warm up the cooler days.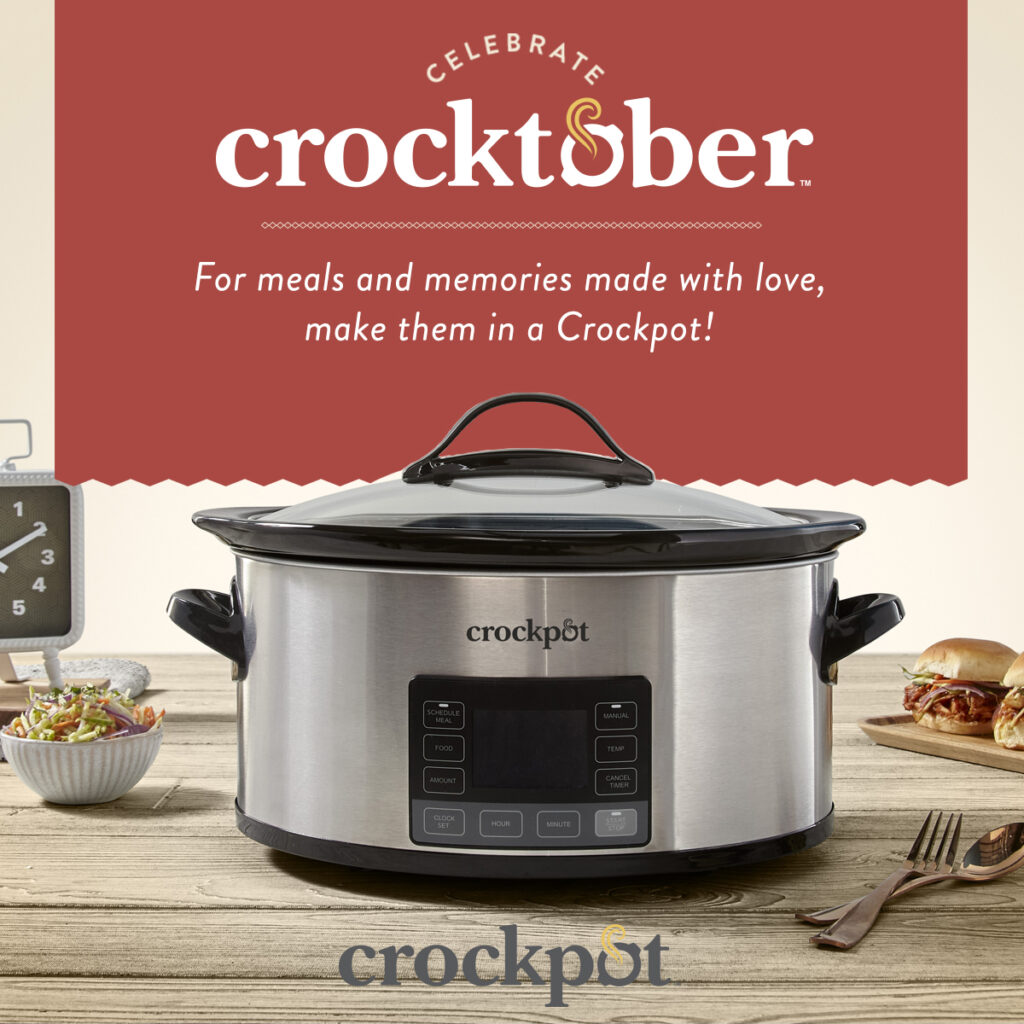 The Crock-Pot is a one-pot marvel that creates tasty dinners with minimal clean up and effort. Put it on, go about your day, and voila, a delicious dinner hours later. If you're working from home, you can put it on at lunch, and have an amazing meal ready at the end of your work day. If you haven't tried a Crock-Pot, what are you waiting for? You can get one here today, and we promise an easy and tasty meal awaits.
Crock-Pot have also recently launched the all new "Mytime slow cooker". MyTime Technology adjusts the cook cycle automatically to ensure an ideal taste and texture whenever you're ready to serve, making dinner fresh and on time, every time.
For some tasty ways to optimize your Crock-Pot, head over to the Crock-Pot website for ideas. They have a wide selection of recipes that can be viewed by meal type, ingredient, or cuisine! We've selected some of our favourites to help you get inspired!
Slow Cooker Potato Leek Soup with Crispy Prosciutto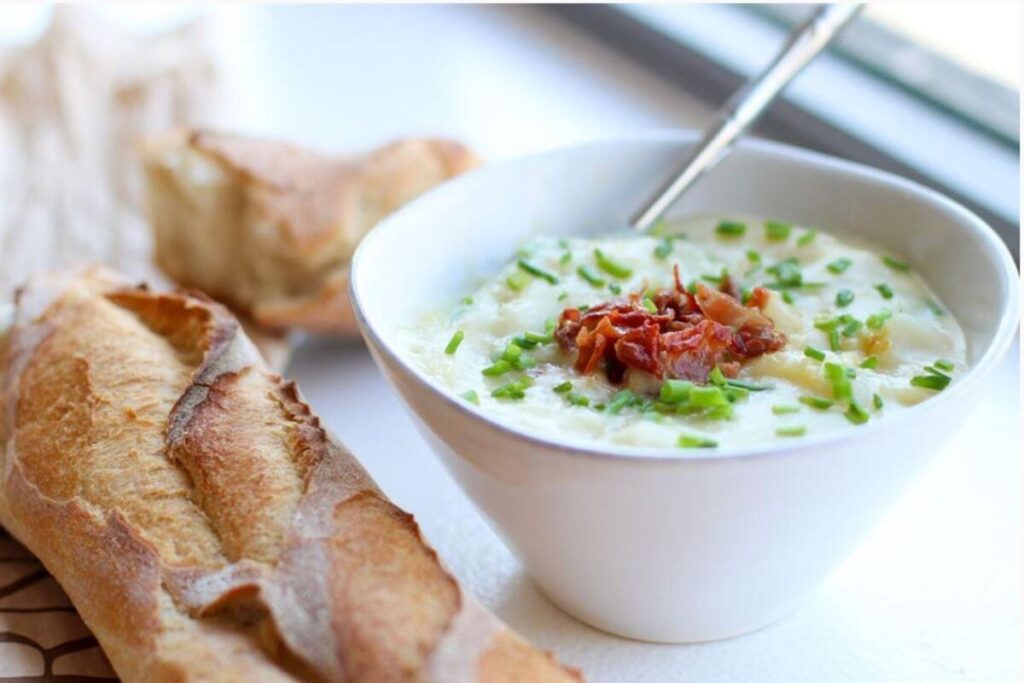 Ingredients
1 tbsp. olive oil
3 leeks, white and light green parts diced
3-4 potatoes, diced
4 1/2 cups stock
salt and pepper
1/4 cup whole milk
2-3 tbsp. chopped chives
3 pieces prosciutto
Instructions
Cut leeks and potatoes.
Add olive oil, leeks, potatoes, stock, salt and pepper to Crock-Pot® slow cooker. Cook on high for 3-4 hours.
Put half of the soup in a blender and pulse until smooth. Add that back into the Crock-Pot® slow cooker.
Stir in milk and chives.
Cut prosciutto into strips. In a small nonstick saucepan, crisp the prosciutto over medium-high heat. Add olive oil to speed the process. Place on a paper towel to soak up any excess grease.
Ladle soup into a bowl. Top with more chives and a few pieces of crispy prosciutto.
Dynamite Chili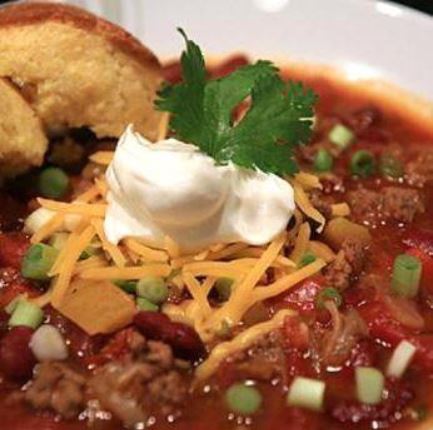 Ingredients (Chili)
1/2 Pound ground beef – 80/20
1 15 ounce can light red kidney beans – lightly rinse to remove some of the starch
1 15 ounce can dark red kidney beans – lightly rinse to remove some of the starch
2 14 ounce cans of Italian stewed tomatoes
1 Large onion – thinly sliced
2 Garlic cloves – finely chopped
1/2 Cup yellow pepper – diced
1/2 Cup red pepper – diced
2 Tablespoon ground chili pepper
1 Tablespoon ground cumin
1 Tablespoon ground coriander
1 Tablespoon dried parsley
 Teaspoon red pepper flakes
Salt and pepper, to taste
Olive oil
Ingredients (Garnish)
Scallions – diced (whites and greens)
Sour cream
Shredded cheddar cheese
Instructions
Drizzle olive oil in a large skillet over medium heat, add ground beef. Season with salt and pepper and brown, using a potato masher to break up the meat. Add spice and stewed tomatoes, stir to combine.
Pour cooked ground beef into your Crock-Pot® slow cooker adding in the onions, peppers, garlic, and kidney beans. Stir in 14 ounces of water and cook on low for 4 to 6 hours.
Pour chili into a bowl and garnish with scallions, sour cream, and cheddar cheese
Curried Butternut Squash Soup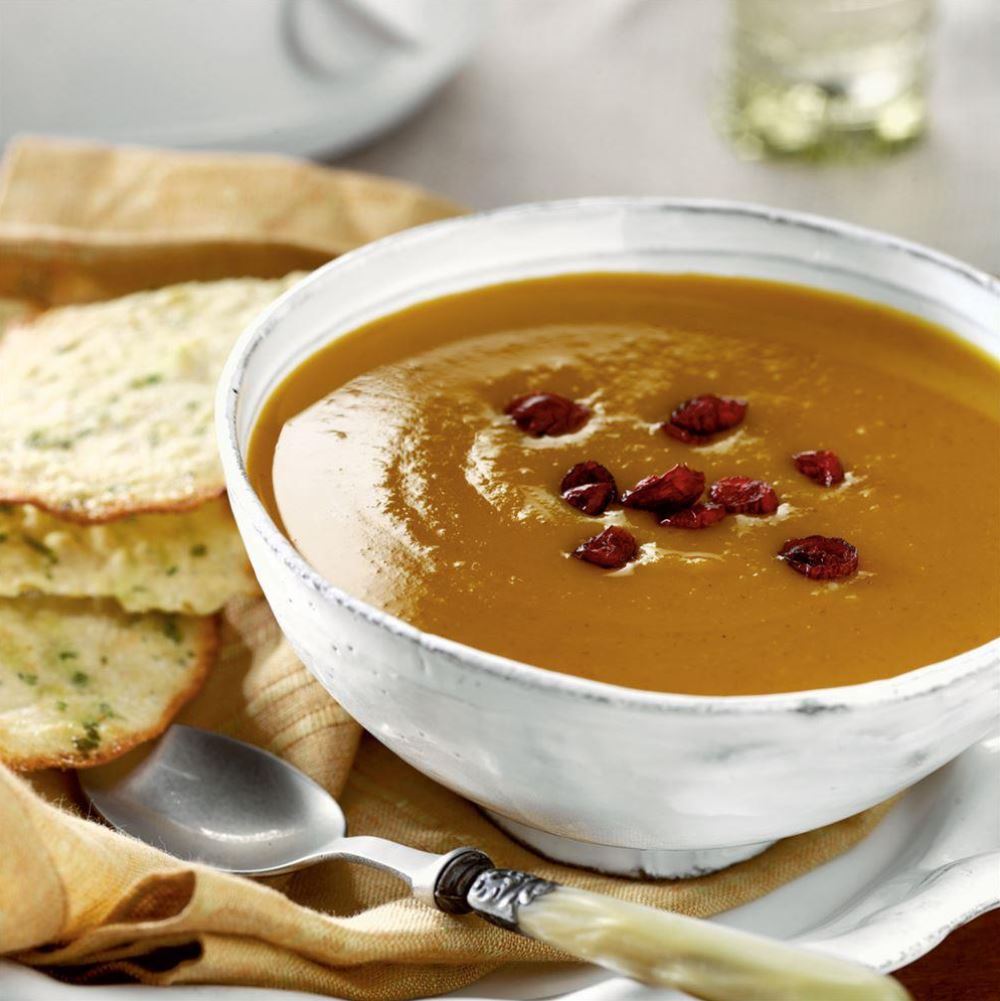 Ingredients
2 pounds butternut squash, rinsed, peeled, cored and chopped into 1-inch cubes
1 firm crisp apple, peeled, cored and chopped
1 yellow onion, chopped
5 cups chicken broth
1 tablespoon curry powder
¼ teaspoon ground cloves
Salt and black pepper
¼ cup chopped dried cranberries (optional)
Instructions:
Place squash, apple and onion in CROCK-POT® slow cooker.
Combine broth, curry powder and cloves in small bowl; stir to blend. Pour mixture into CROCK-POT® slow cooker. Cover; cook on LOW 5 to 5-½ hours or on HIGH 4 hours.
Pour soup in batches into food processor or blend; process to desired consistency. Season with salt and pepper. Garnish with cranberries.
Vegetable Stew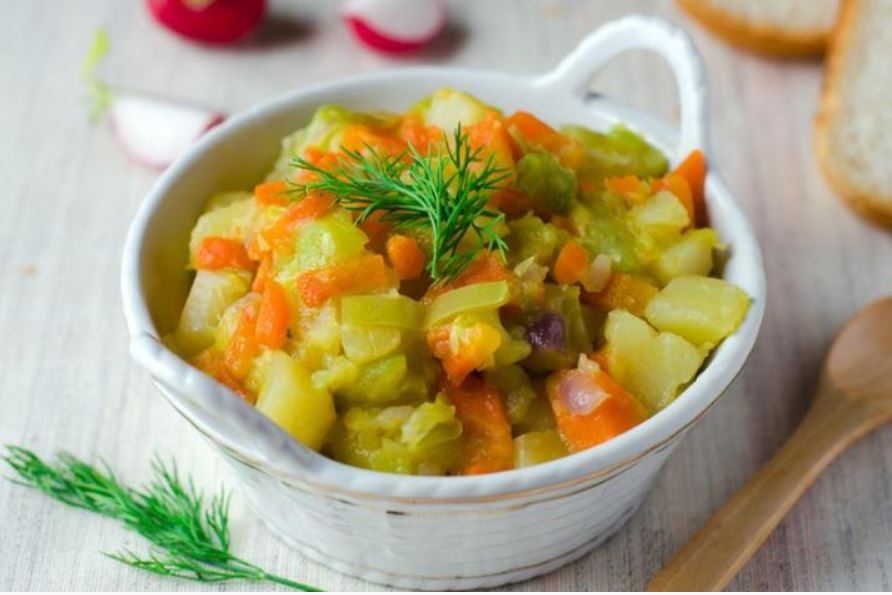 Ingredients
4 large carrots, diagonally sliced into 2-inch pieces (about 5 cups)
2 medium turnips, peeled and cut into 1-inch cubes (about 3 cups)
1 large onion, diced (about 1 cup)
2 garlic cloves, minced
1 (14-ounce) can diced tomatoes
1 cup vegetable broth
1 teaspoon kosher salt
1/2 teaspoon ground cumin
1/4 teaspoon crushed red pepper flakes
1 zucchini, cut into 1/2-inch slices
1 (16-ounce) can chickpeas, drained
Instructions
Combine all ingredients except zucchini and chickpeas in your slow cooker and combine well.
Cover and cook on low for 6 hours or on high for 3 hours.
Add zucchini and chickpeas and cook for 1 hour longer.
Serve in bowls warm.
Barbecued Pulled Pork Sandwiches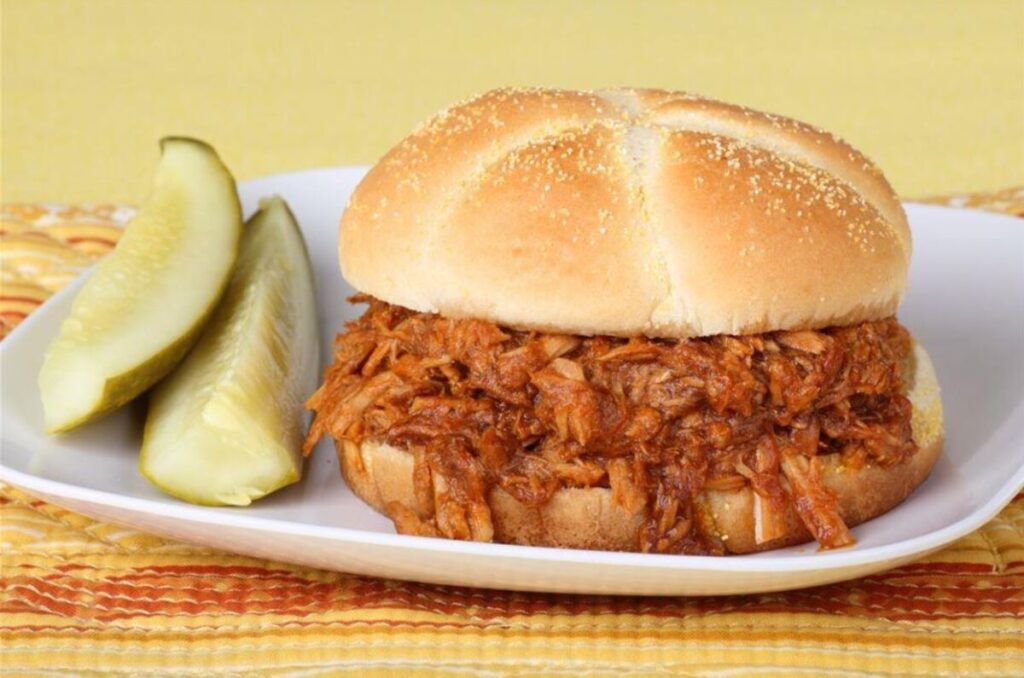 Ingredients
2 1/2 Pounds pork roast
14 Ounces of your favourite barbecue sauce
1 Teaspoon brown sugar
1 Tablespoon fresh lemon juice
1 Medium onion, chopped
8 Hamburger buns or hard rolls
Instructions
Place the pork roast in the Crock-Pot® slow cooker.
Cover; cook on Low for 10 to 12 hours or on High for 5 to 6 hours.
Remove the pork roast from the stoneware and pull the meat into shredded pieces.
Pour out any liquid in the stoneware and combine pork with the remaining ingredients in the Crock-Pot® slow cooker.
Cook on High for 2 hours. Serve the barbecue pork on hamburger buns or hard rolls.
We hope this has inspired you to get into the season of Croctober!  With the winter weather just around the corner, it's the best time to try out something new and enjoy a tasty, home-cooked comfort meal.
All recipes featured here and many more can be found on Crock-Pot's website.