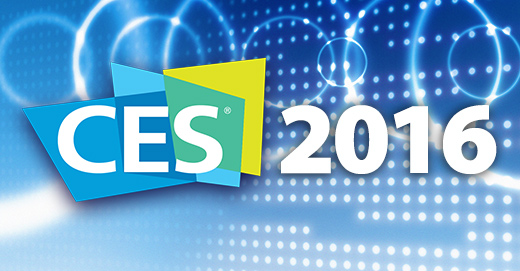 So, another exciting day at CES 2016 here in Las Vegas. Today we ended up walking almost 18,000 steps or the equivalent of 16 km. That's not unusual here. Everything is gigantic scale, and the distances between these things looks normal to the untrained eye. To give you an idea how big this event is, the total amount of display space is about 3 1/4 million square feet. Apparently that's well over 50 football fields worth. And that distance is spread out over several hotels, two convention centers, and all over Las Vegas. Add 170,000 attendees, almost 6000 press members, and then 15,000 presenters and you get the picture. Don't forget it takes a lot of talented people to also set up, takedown, and maintain a show like this so they are all here as well.
Some of the things we saw today that were notable? Well, we saw a new frontloading washing machine by Samsung that has a second door that will let you add clothing if you forget to put it in initially. That's very useful. We saw a brand-new Samsung refrigerator that has cameras inside the fridge so wherever you are out shopping you can actually see the contents of the fridge, and know if there's something you need to purchase before you come home.
This same fridge has a Black glass panel that turns totally translucent so you can see inside the fridge with just a quick knock on the glass. You can also order groceries right on the LCD panel on the refrigerator, have them delivered to you and have the refrigerator pay using your MasterCard Visa or debit card.
The drudgery of home chores is a thing of the past, truly, with some of these new devices.
I will have a lot more for you tomorrow!
Ron Fraser
London Drugs Computer Department Manager – Yates St, Victoria