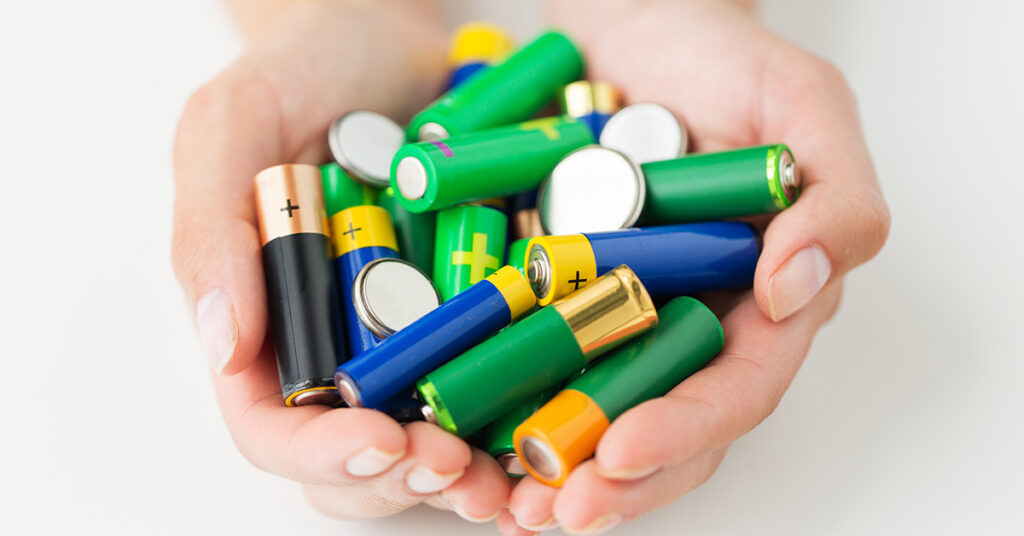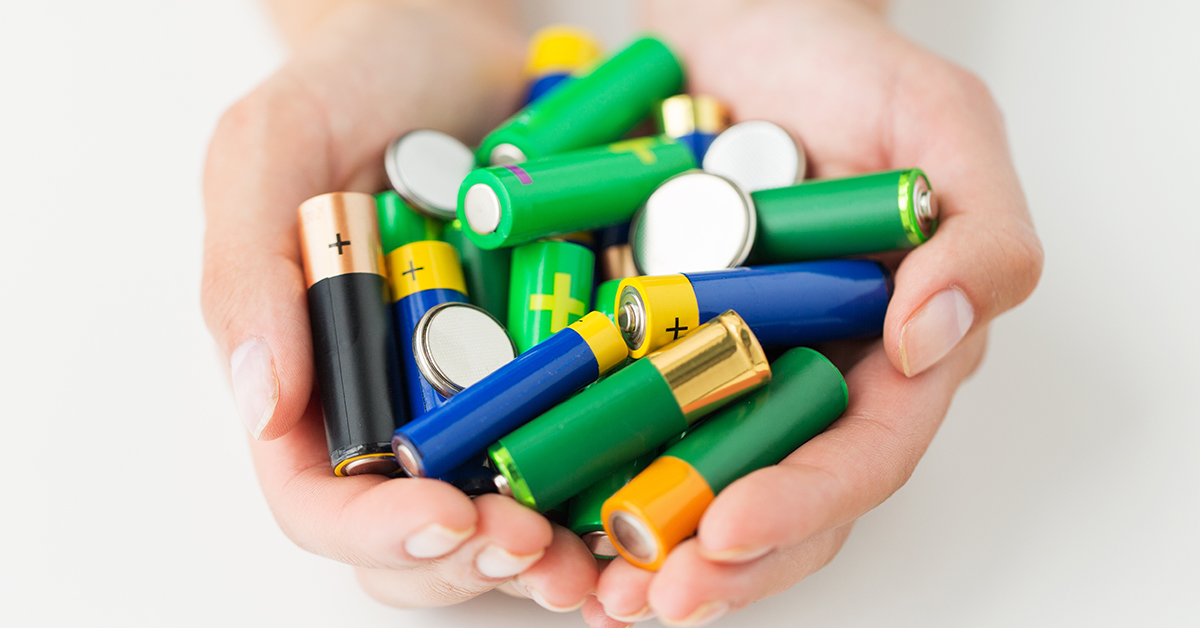 London Drugs has won the Call2Recycle® 2021 Leader in Sustainability Award for our customers returning over 62,000kg of batteries for recycling.
Every year, millions of batteries are used in everything from toys to tech. But if those batteries are just thrown away and end up in landfills, toxic materials they contain can harm wildlife and the environment. That's why Call2Recycle and London Drugs work hard to collect as many batteries as possible for responsible recycling.
Thanks to YOU, our customers, we have kept a HUGE amount of batteries out of the environment. In 2020, the pandemic challenged our recycling collection systems, but in 2021, you bounced back, bringing in 62,570kg of batteries to London Drugs stores across Western Canada. That's about as heavy as 30 average passenger cars!
The Leader in Sustainability Award is granted each year to organizations that display exceptional commitment to battery recycling. "Each year, Canadians recycle more and more of their used batteries with Call2Recycle thanks to the exceptional partnership of organizations like London Drugs," said Joe Zenobio, President of Call2Recycle Canada, Inc. "With your customers' support, we have been able to achieve record collection targets year after year, helping to protect wildlife, the environment and our communities by keeping toxic metals out of landfill."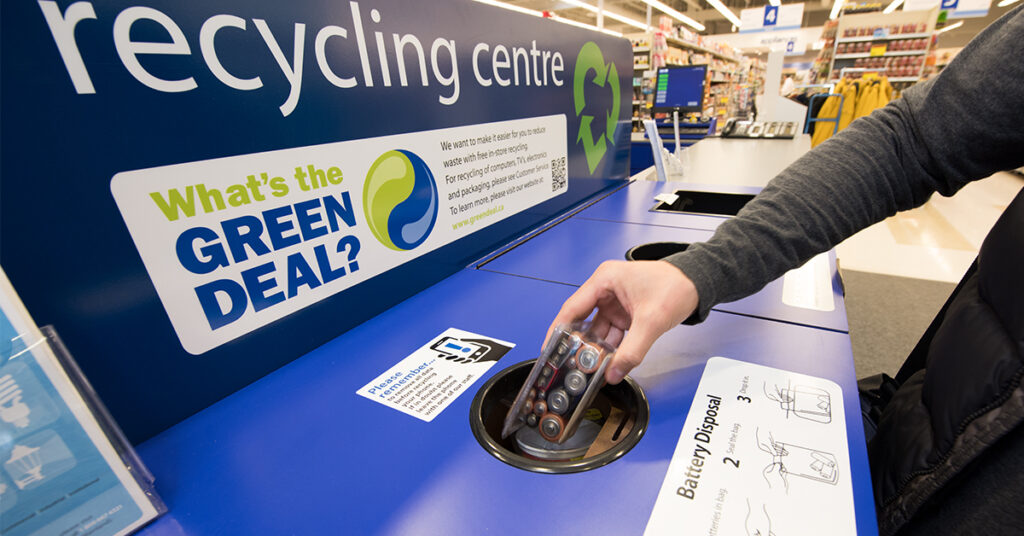 What kind of household batteries can you recycle at London Drugs?
Almost all types of single use and rechargeable batteries from household products can be returned, including alkaline and lithium AAA, AA, C and D-cells, 9V and button batteries. We also accept dry-cell rechargeable batteries up to 5kg such as the ones found in cordless phones, laptops, and cameras, including Nickel Cadmium (Ni-Cd), Lithium Ion (Li-ion), and Nickel Metal Hydride (Ni-MH) types. (We cannot accept vehicle batteries, or rechargeable batteries from tools or other larger appliances) Just make sure you tape the terminals, or store each battery in its own bag. For more information on safe battery storage and recycling click here:
https://www.call2recycle.ca/consumers/
What happens to recycled batteries?
The metals and elements in batteries are reclaimed through industrial processing with partners such as Retriev, located in Trail, BC. Depending on battery type, the raw materials are used in products such as golf clubs, silverware, pots & pans and new batteries.
Help us celebrate National Battery Day – Feb 18, 2022 – by bringing in even more batteries for recycling!