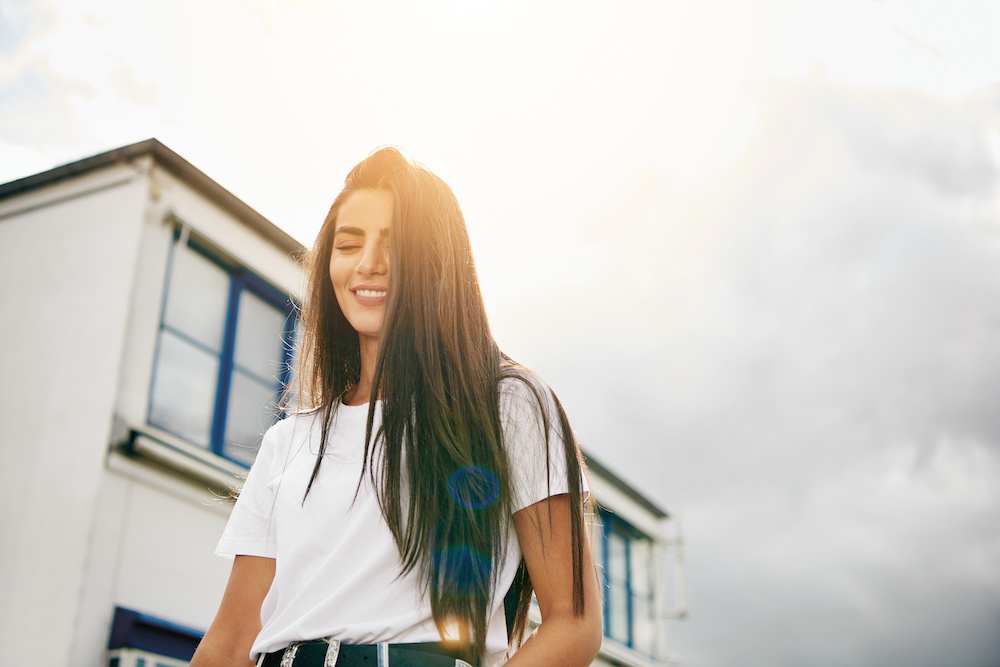 Do you live in the big city, beauties? It might be time to think about adding anti-pollution products to your beauty routine. As urban dwellers, you have probably encountered pollutants like exhaust fumes, smog, or heavy-metal emissions—but how do they affect your skin?
Tiny particles in polluted air generate free radicals on our skin's surface. When these free radicals break through our skin's barrier function, our cells enter a state of oxidative stress that has been linked with skin sensitivity, premature aging, clogged pores, pigmentation, and duller complexions.
Luckily, beauty brands are coming out with ground-breaking products that protect your skin against the effects of living in an urban environment, all while giving you a long-lasting, radiant look. Read on for a look at our LDBeauty favourites.
Ready to enhance and generate your skin's defences from within? This lightweight serum from Shiseido combines botanical extracts of reishi mushroom and iris root with breakthrough ImuGeneration Technology to protect against environmental aggressors.

This oxygenating lotion from Biotherm is enriched with a Chlorella algae extract that contains true detoxifying powers. It helps to correct imperfections caused by pollutants so your skin can breath again and reveal its original radiance.
A dual-action mask from Clinique purifies and polishes skin for a delightful deep-clean treatment. Natural bamboo charcoal and kaolin clay help remove pollution and impurities, while natural silica beads gently refine your skin's texture.
Perfect for all skin types (even sensitive!) this high-level daily sun protection from Clinique is an LDBeauty favourite. The sheer, weightless formula offers SPF 40 to protect against UVA/UVB rays while also containing powerful antioxidants for your skin.
Prevent premature aging, fight dullness and reinforce your skin's defences with this multi-protection sunscreen from Clarins. This city-proof, ultra-fine texture is ideal to wear every day, and is resistant to urban life conditions to preserve your skin's radiance.
Rid your skin of traces of pollution with this cleansing cream from Clarins. Made for skin challenged by a polluted urban environment, this product is enriched with extracts of purifying Moringa and nourishing Shea and mango to restore your skin's purity and radiance.
This double action mask from Elizabeth Arden delivers both immediate and long-term detoxifying results. Instantly, smart polymers lift away dirt and oil to gently resurface skin, while tree mushroom extract minimizes the look of pores. Also, powerful antioxidants fight environmental aggressors to ease signs of aging.
---
Interested in learning more about anti-pollution beauty products that are right for your skin? Talk to a Beauty Advisor at London Drugs for more information—we'd love to help.