Eight Tasty Treats You Can Make In Your Waffle Iron (That Aren't Waffles)
We know we don't have to say it–waffle irons are great! Who doesn't love a fresh, fluffy waffle hot off the iron for Sunday breakfast? A waffle iron makes a great gift, and if you're married, chances are you received one as a wedding present. (Thanks, Aunt Linda!). But, let's face it, they're not exactly a frequently used item. That's about to change, because we've got eight delicious recipes that will bring your waffle iron into regular kitchen rotation.
Margherita Pizza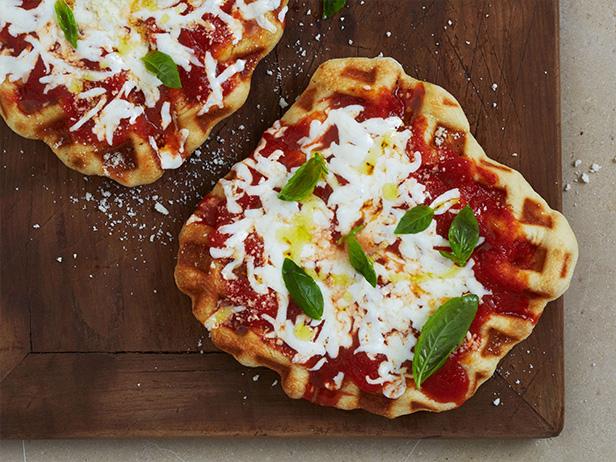 Yes, it looks a bit funny, but your mouth will thank you for the wells of extra savoury sauce and gooey cheese. Plus, the waffle maker doubles as an oven for baking the crust to perfection, and a broiler for melting the cheese. 
[Find the recipe at The Food Network]
These mouth-watering morsels are relatively simple to make, and can be made in less time than it takes to make dinner. Bonus: your house will smell amazing afterwards.
[Find the recipe at Creations by Kara]
Easy Chicken and Cheese Quesadillas

Quesadillas are a satisfying, kid-friendly and easy dinner choice, but they're never quite the same at home as the more authentic ones from a restaurant. The professional secret to perfect quesadillas is cooking them right on a griddle. Well, guess what a waffle iron is—a tiny, hatched griddle. A grid-dle!
[Find the recipe at Souffle Bombay]
S'mores. Yes, s'mores.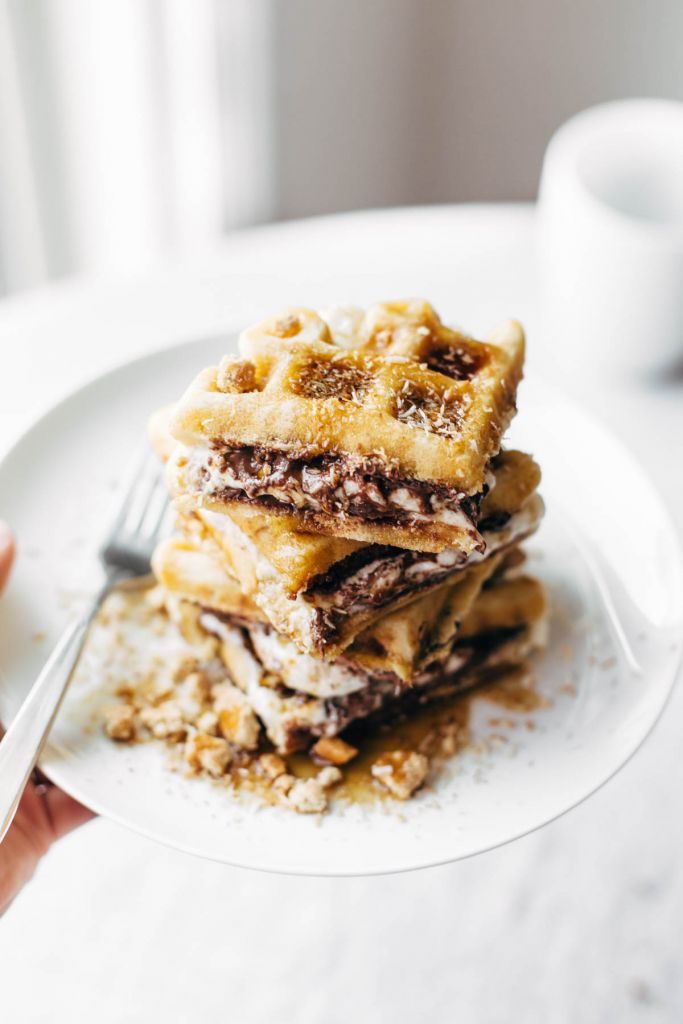 Don't have a campfire handy? You're in luck, because these warm, sweet and decadent treats can be waffled! (Yes, we just used waffle as a verb. Sorry. Not sorry.)
[Find the recipe at Pinch of Yum]
Bacon-Stuffed Waffle Sticks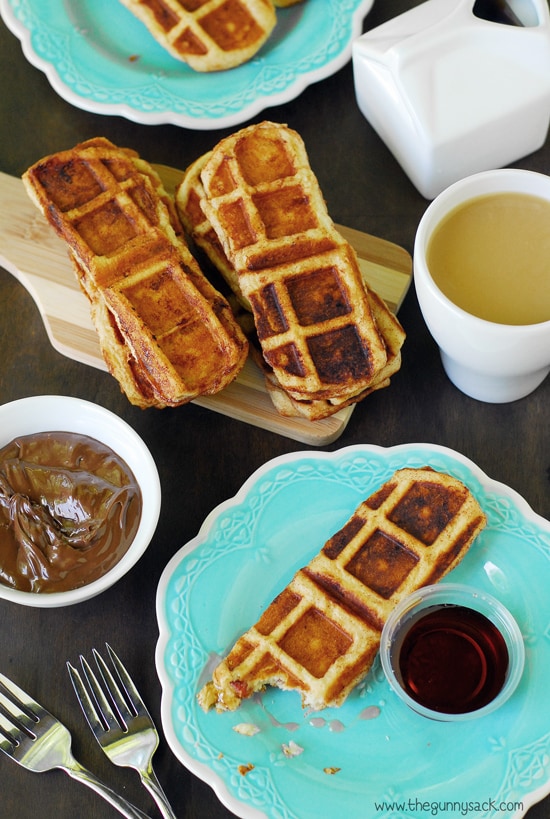 Okay, okay these are technically waffles. But, they look so sensational, we had to include them on this list. Take the opportunity to experiment with the dips—maple syrup, Nutella, peanut butter, whipped cream…the possibilities are delicious.
[Find the recipe at The Gunny Sack]
Waffled Falafels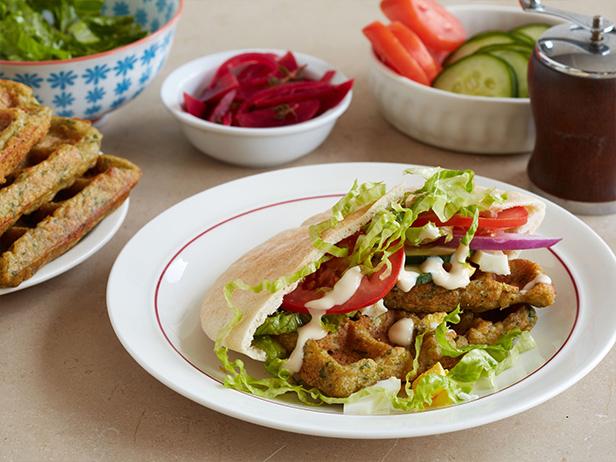 Yes, it's true—you can make healthy, vegetarian things in your waffle maker, too! These are super easy, even healthier than traditional, deep-fried falafels, and the best part is saying the name of this recipe out loud. Waffled falafels. Waffled falafels. We can't stop. 
[Find the recipe at The Food Network]
Spicy Tuna Melt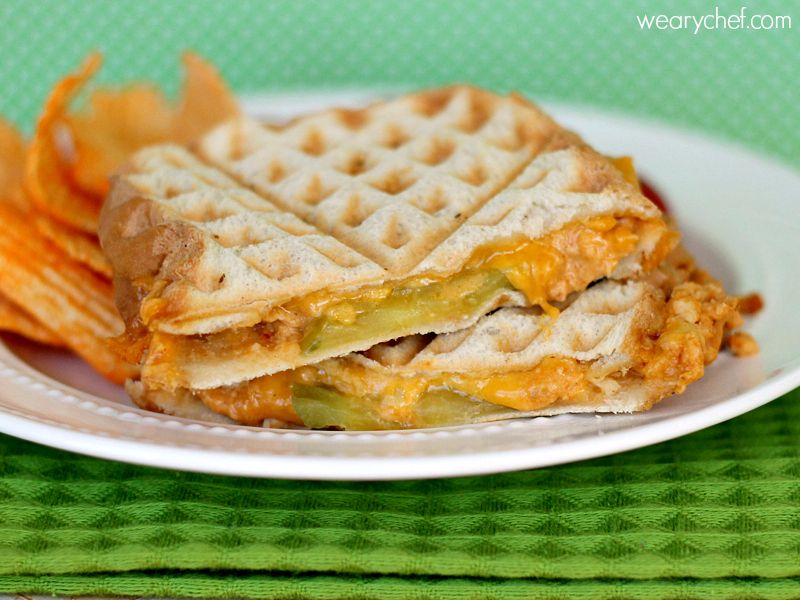 This comfort food classic is perfect for a quick lunch, and the spicy dash of hot sauce gives it an extra kick. We love the sound of this particular recipe, but honestly, any sandwich that would go in a panini press works great in a waffle maker. Kitchen space saver!
[Find the recipe at The Weary Chef]
Brownies A La Mode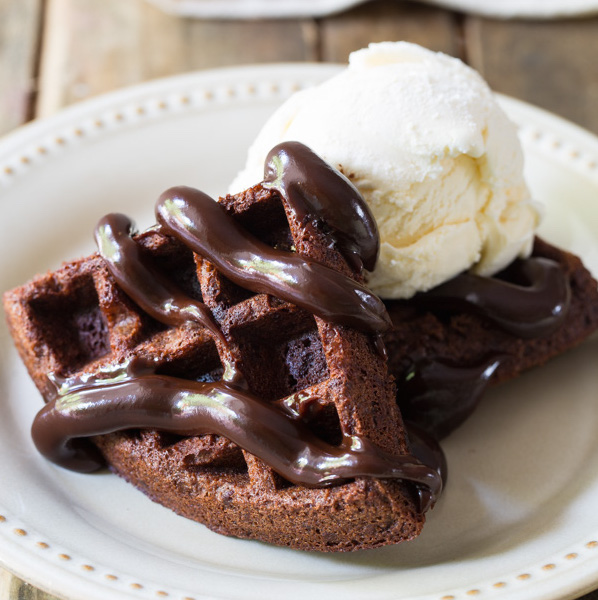 What's everyone's favourite part of a pan of brownies? The edges, right? Well, waffle iron brownies, with their crispy outsides and soft insides, offers the promise of all edges, all the time. They also take a fraction of the time to make than baking in the oven. Top them with rich, vanilla ice cream, and you've basically won at life.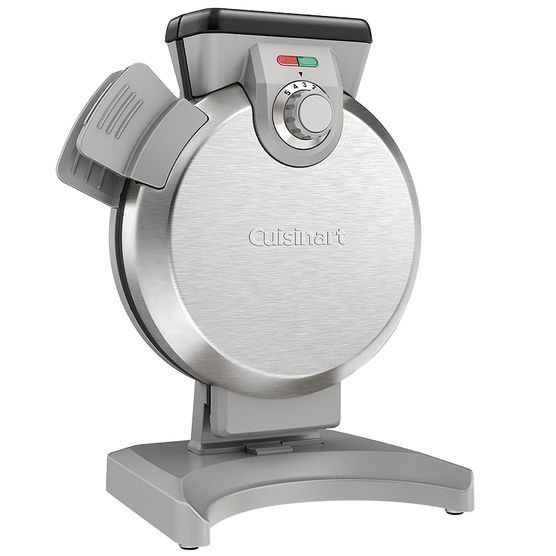 Need a great waffle maker to help you master these delicious creations? Check out the Cuisinart Vertical Waffle Maker or the Chefman Volcano Waffle Maker. Either one will help you create delicious waffle-y treats.
Well, what are you waiting for? Get waffling!